SURA KOREAN ROYAL CUISINE RESTAURANT VANCOUVER
2017.01.02. SURA KOREAN ROYAL CUISINE RESTAURANT VANCOUVER (Website/Menu)
RATING
Food 5.0/5.0
Service 5.0/5.0
Ambience 5.0/5.0
Price $$, $$$

Address 1518 Robson Street Vancouver, BC V6G 1C3
Phone number +1 (604) 687-7872
Hours of operation
Monday – Sunday  11 AM – 3:30 PM, 5 PM – 10:30 PM
Sura Korean Royal Cuisine is one of my favorite Korean restaurants downtown Vancouver. It is located on Robson Street.  It is a busy place to have lunch and dinner. It's always super big lineup no matter weekends or weekdays.
My friends and I always went there for lunch since it has a very great deal on their lunch special menu. You can try different kinds of Korean dishes in $15 and $25.
Each dish came fast. The portion of the food is based on people quantity. The food is fresh and tasty. Definitely, we should go back there again.
Set Course SU $15.00
Dong–chimi / Green Salad / Yam Mousse / Tang–pyungchae / Bulgogi / Potato Pancake / Tang–sooyuk / Grilled Atlantic Croaker / Bossam / Doenjang Jjigae / 3 kinds of Side-dishes / Korean Rice Punch
Soup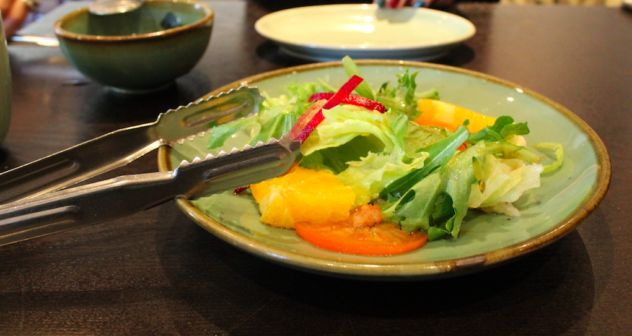 Green Salad
Tang–pyungchae – Bean Jelly
The Tang–pyungchae or mung bean salad was gelatinous and essentially tasteless.  It was flavoured with a spicy sauce.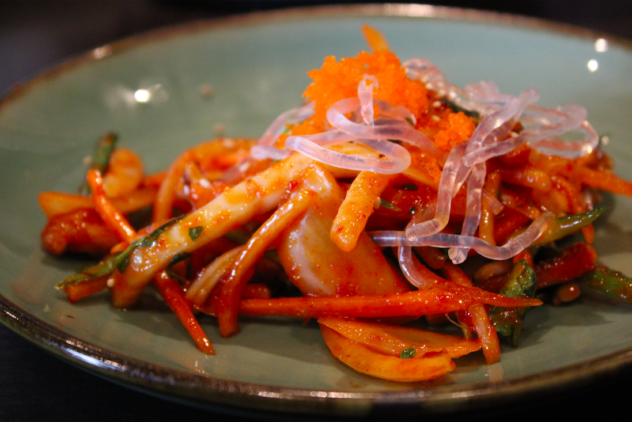 Squid salad
The House Special Spicy Seafood has stir-fried squid and masago (at least) with spicy house special sauce.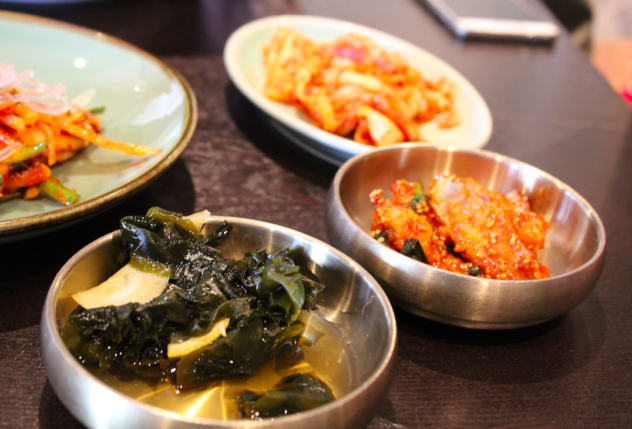 3 kinds of Side-dishes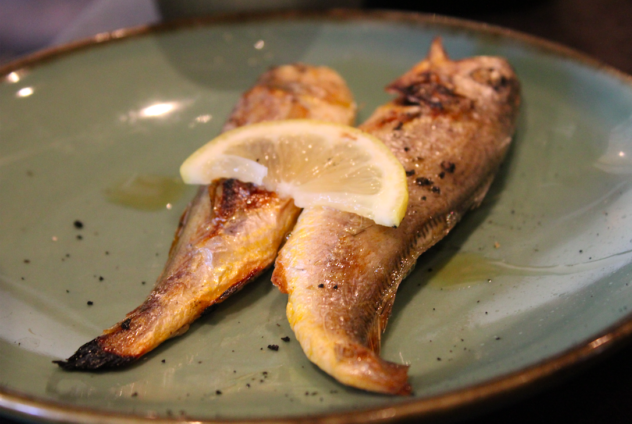 Deep fired Fish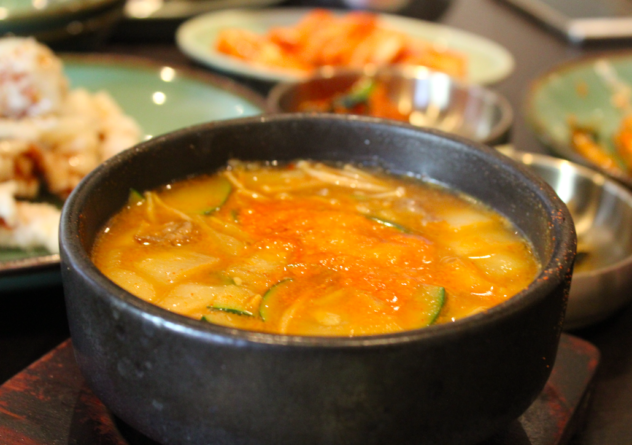 Spicy goodness in a pot
The Doenjang (Korean Stew) has tofu, veggies, and kimchi.  Just enough spice to tickle the tongue.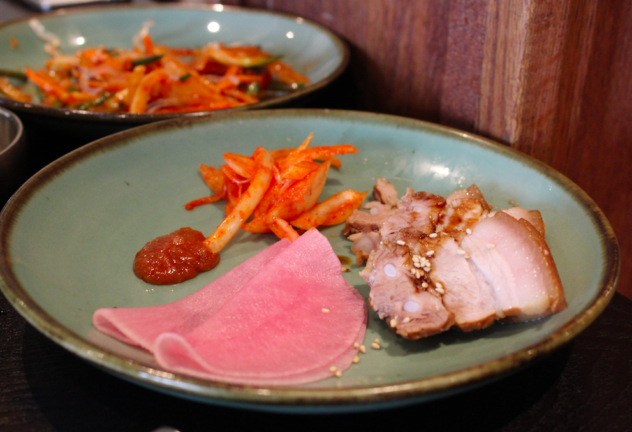 Bossam – Pork Belly
Bossam or braised pork belly wraps had the pink pickled radish as the wrap.  The pork belly pieces were tender and fatty and had sesame seeds on top.  There was also some kimchi and a spicy paste that you could add to the wrap.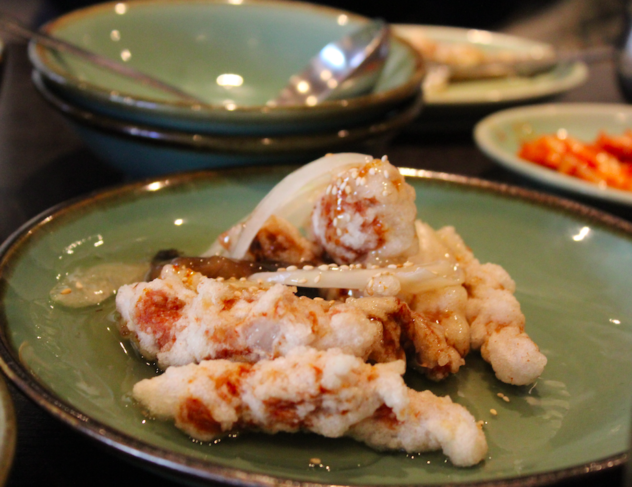 Potato Pancake
Potato Pancake was crispy but a bit too greasy.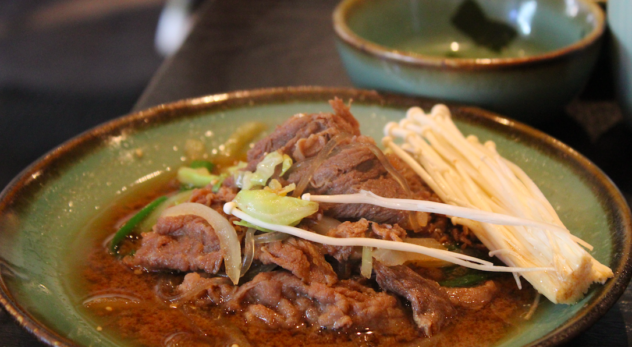 Jeyuk Bulgogi
The Jeyuk bulgogi (pork) was nicely spicy, had good flavour and was tender.
Sura Korean Royal Cuisine Restaurant