2018.05.02. DAEJI CUTLET HOUSE
ADDRESS
4883 Kingsway, Burnaby, BC V5H 4T5
PHONE
(778) 379-3088
HOURS
MONDAY – SATURDAY 11:30 a.m.– 11:30 p.m.
SUNDAY 12–9p.m.
WEBSITE
http://www.daejifood.com/
Tuesday night, my friends and I had a quick dinner at DaeJi Cutlet House. It was our first time having food at this place. We had a great experience in this restaurant.
DaeJi Cutlet House is a Korean Restaurant based in Vancouver, BC. It's located on Kingsway Burnaby, which is right across the street from Metrotown. It offers authentic Korean best cutlets and hamburger steaks serve to all their customers.
We arrived the restaurant around 6:30 pm on the weekday, so the restaurant was not very busy. We quickly found the table and began to look at the menu. Since one of my friends is Korean, it was very easy to order the meal. After discussed with each other, we decided to order the food to share. We had the most famous in this restaurant Kimchi fried rice, sweet corn cheese, deep-fried chicken to share.
Our food came out the kitchen fast. The kimchi fried rice came with a big plate of salad, which is a very great deal. The taste of the kimchi fried rice was great. I did not find any pork in the dish. It was actually Kimchi and Rice. But, the flavors were a little bit spicy and intense. I love it. The sweet corn cheese was very well cooked and fresh. It was my first time having this dish. Very special experience with it. In the end, the deep-fried chicken came out the kitchen. It was in very large portion too. I like the potatoes slices combinations with chicken. I donot very like the flavors (sweet and sour) of the chicken. It seems like they used their own sauces to mix them. Comparing the chicken dish to BBONG Korean Restaurant in Lougheed Town Center. I love BBONG Korean Restaurant  Chicken more.
In summary, we spent $60 for the meal. We had fun to try some new restaurant. good experience.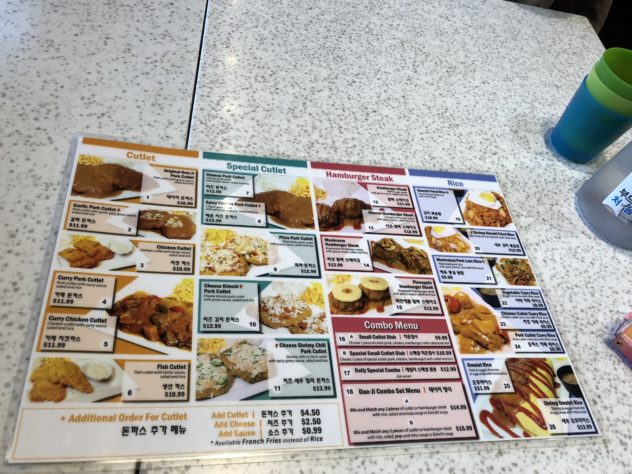 MENU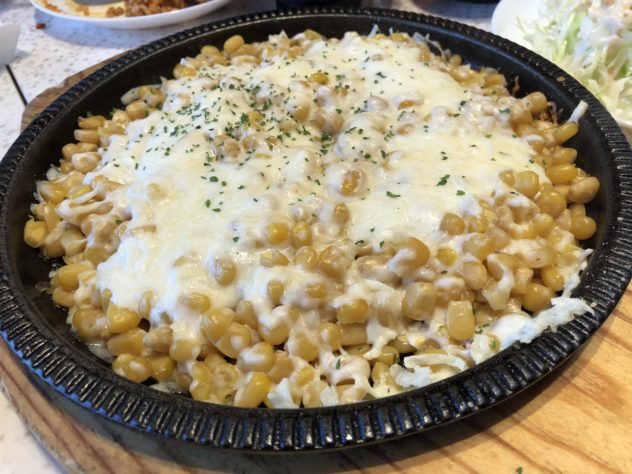 SWEET CORN CHEESE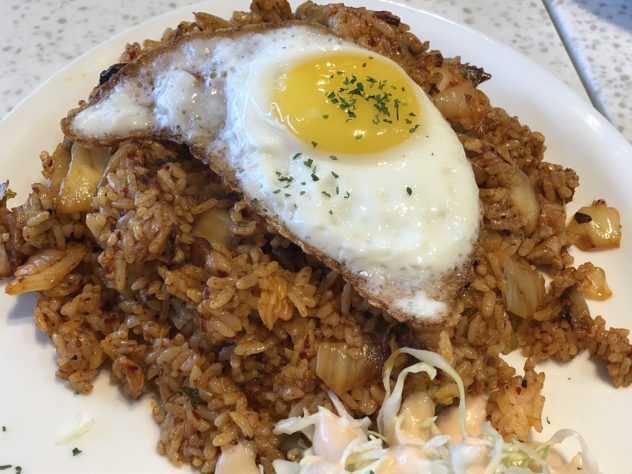 KIMCHI FRIED RICE Kimchi fried rice with SALAD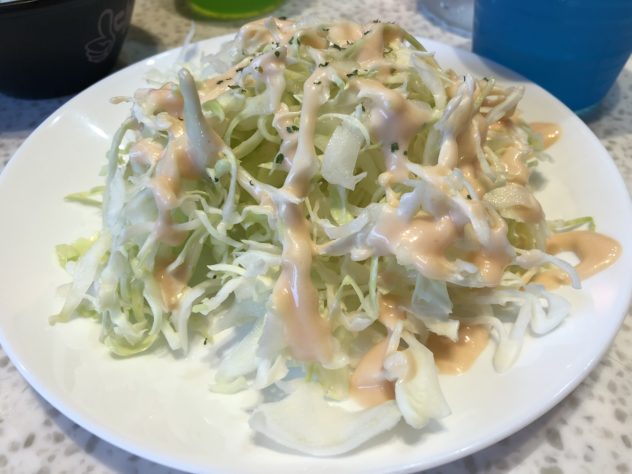 SALAD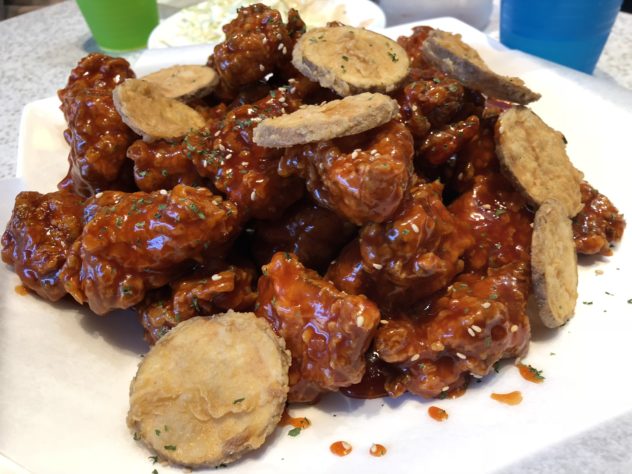 DEEP FRIED CHICKEN(Sweet and sour sauce)
Food

Service

Atmosphere

Cleanliness

Price (1Expensive to 5Cheap)