SOODA KOREAN BBQ is a brand new Korean Restaurant in North Burnaby. The restaurant is located nearby Brentwood Mall Skytrain Station. It's only 5 mins walking distance from the train station. It mainly serves Korean Style BBQ and 18-inch huge sushi rolls. My co-worker always wanted to eat at this place with me, but we were always busy and did not get a chance to go.  Finally, I got a chance, had a dinner at Sooda Korean BBQ last month with my boyfriend.
Last month, My boyfriend and I were there for dinner. We arrived at the restaurant around 6pm on the weekday. It was not very busy there.  We quickly sat down and began to order our dinner. We had SOODA FRIES and two different kinds of SOODA BOXes to share. After we ordered the food, the server brought several small cold dishes to the table, such as Kimichi, Sweet Potato, and etc. MMM Kimichi was my favorite. It was great in large sized of the portion. About 10 ~ 15 mins wait, Our food came out of the kitchen. Sooda Fries is Fries topped with bulgogi, kimchi, onion, corn and variety sauces. The taste of fries was very different from normal fries. It was more likely like Poutine but in Korean Style. It was a unique experience for us.  The taste was awesome.  We also had two SOODA BOXes to share. BUTTER MAYO SOODA BOX Half $13.95 (46 cm of premium Korean steak tartar torched on top of rice with mayo sauce and dried parley) and CHEESE SOODA BOX Half $16.95 (46 cm of premium Korean steak tartar torched on top of rice with mozza). Both of the Sooda Boxes were tasty and delicious. The rice was very soft. Comparing with normal sushi, we love Sooda 18 inch huge sushi rolls more. Great taste and Great sized of portions.
The price of the food was all around $11 ~ $20, which was a very great deal. In summary, we enjoyed our dinner at Sooda Korean BBQ. We would like to try more food at Sooda Korean BBQ in the future.  Great portion, Great taste, and Great experience.
ADDRESS
4455 Lougheed Hwy, Burnaby, BC V5C 3Z2
PHONE
(604) 428-9227
HOURS
MONDAY – SATURDAY 11:30 AM – 10:00 PM
SUNDAY CLOSED
WEBSITE
https://www.hellosooda.com/

SOODA FRIES $11.95 (Fries topped with bulgogi, kimchi, onion, corn and variety sauces)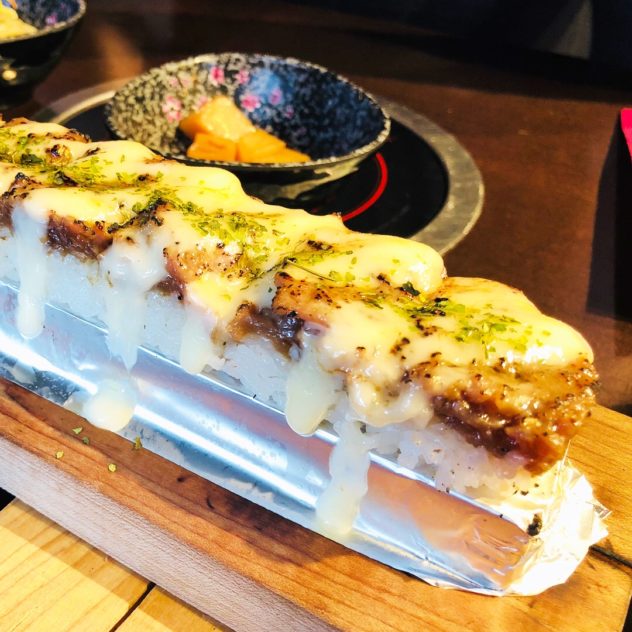 BUTTER MAYO SOODA BOX Half $13.95 (46 cm of premium Korean steak tartar torched on top of rice with mayo sauce and dried parsley)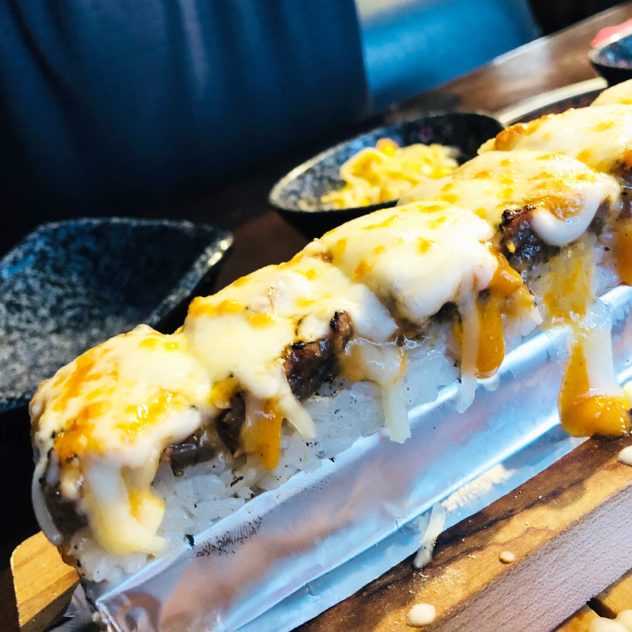 CHEESE SOODA BOX Half $16.95 (46 cm of premium Korean steak tartar torched on top of rice with Mozza)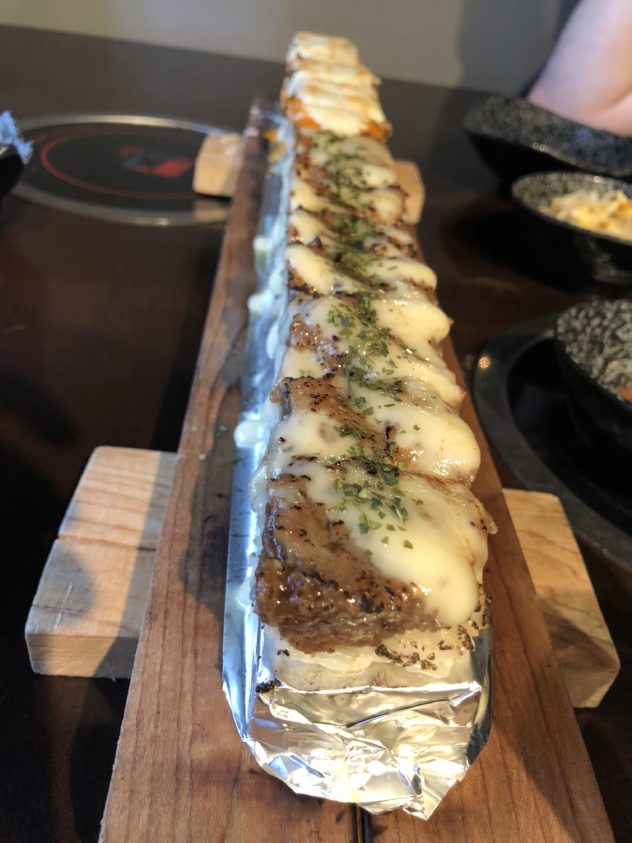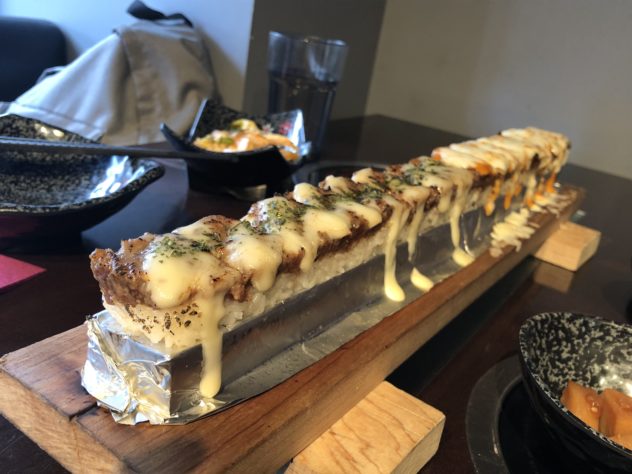 SOODA BOXES
KIMCHI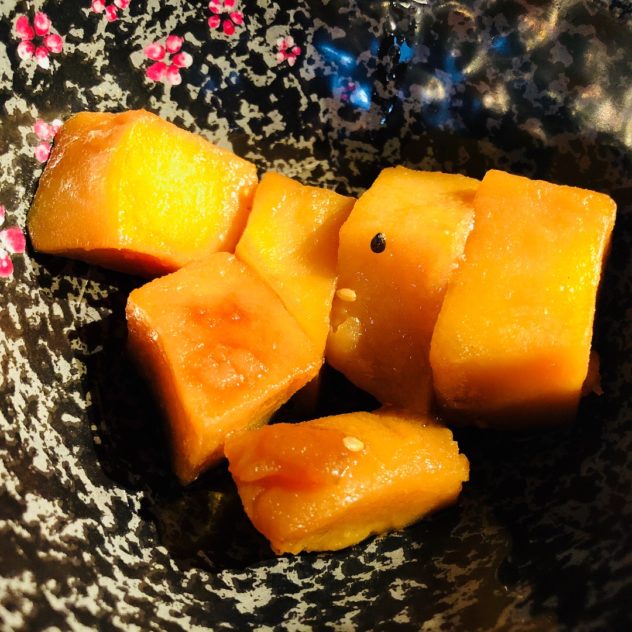 SWEET POTATO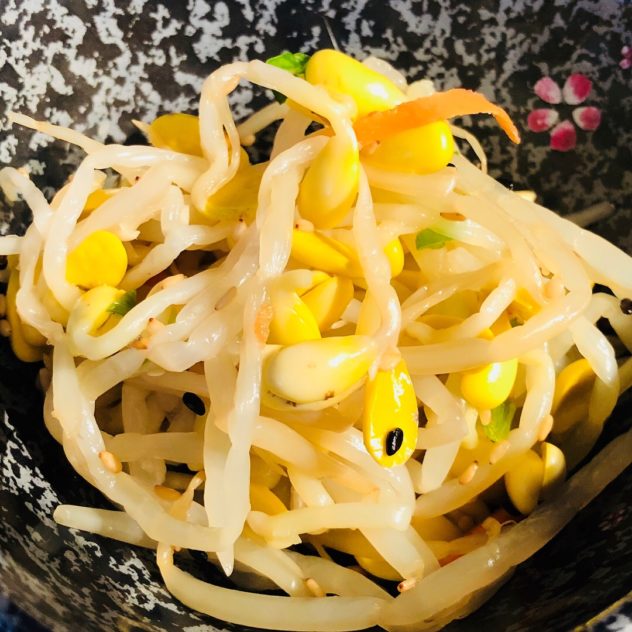 BEAN SPROUT
Food

Service

Atmosphere

Cleanliness

Price (1Expensive to 5Cheap)