CHAM MAMI is a Korean family style restaurant, which is located on Prender St. Downtown Vancouver. The location is one block away from Simon Fraser University and many small colleges are around. Because of the location, Cham Mami always had a huge line up around lunch and dinner. My boyfriend and I had a lunch at Cham Mami last month when we were in town looking for a place. We had a good experience eating at Cham Mami.
Cham Mami is very small. There are only 4 or 5 tables inside the restaurant. We arrived at the restaurant right at the lunchtime. It was very busy. We had to stand outside and wait for 20 mins to get into the restaurant. There was only one server who worked there. She was a little bit old Korean lady who was not very friendly. She took the customers inside the restaurant and then left. We had to wait for another 10 mins to get the drink there, which was very disappointed.
During the waiting time, we looked at the menu on the wall and discussed what we should order from here. All the food orders on the wall are with pictures, which is very easy for us to pick. The same as usual, I had my Kimich JjiGae and my boyfriend ordered Bento Box. After the order, we waited for another 10 ~ 15 mins. Finally, our food came out of the kitchen. My boyfriend Bento Box came out the first. It included Beef Teriyaki, Potatoes, miso soup, vegetable, rice, and Kimichi. The beef was well cooked and soft, which was great. My Kimichi JjiGae came out second, which came with rice, Kimichi, and other small dishes. It was my favourite korean dish. The soup was super hot and boiling. The taste was very authentic. Love it so much. Although we waited for 15 mins, I believe it was worth to wait. We enjoyed our lunch at Cham Mami. The price of food was very cheap. Both orders together cost us around $20, which is a great deal downtown Vancouver.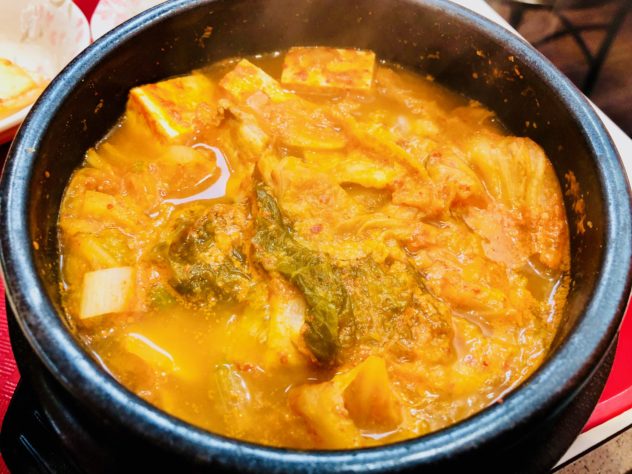 Kimich JjiGae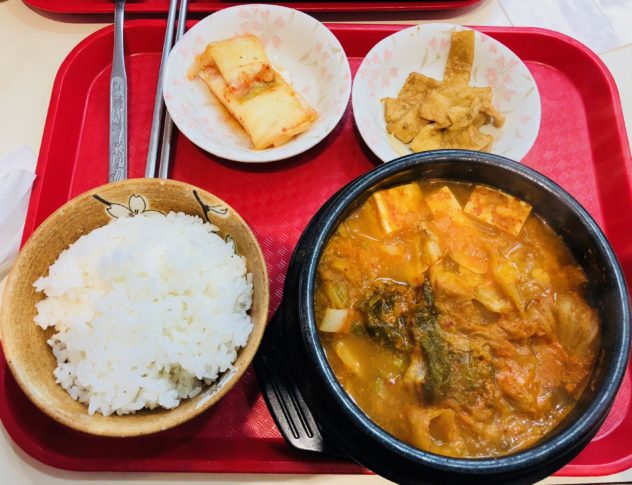 Kimich JjiGae Combo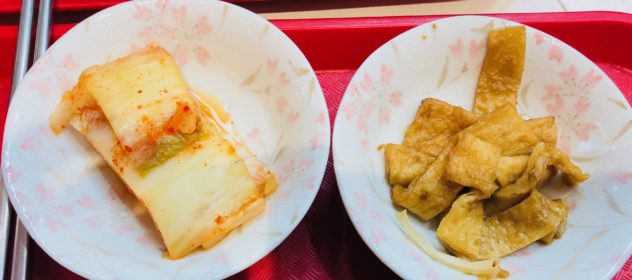 small cold dishes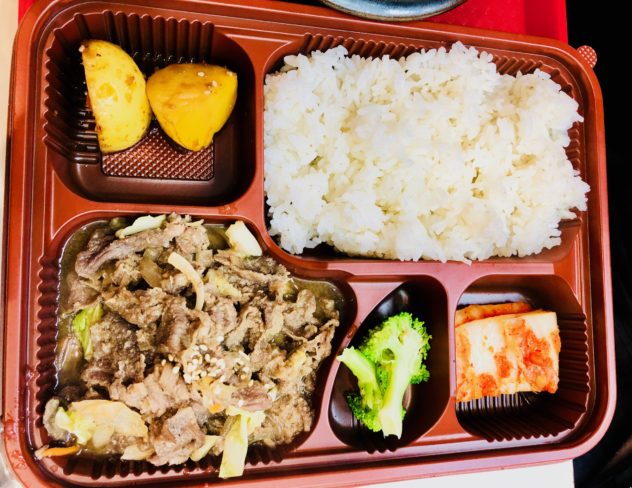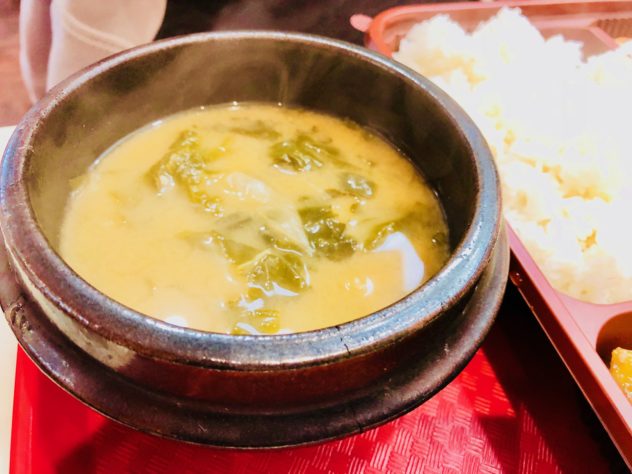 Bento Box
ADDRESS
529 W Pender St, Vancouver, BC V6B 1V5
HOURS
MONDAY – FRIDAY 10:30 AM – 7:00 PM
PHONE
(604) 681-4422
Food

Service

Atmosphere

Cleanliness

Price (1Expensive to 5Cheap)