KENZO JAPANESE NOODLE HOUSE
2017.11.07. KENZO JAPANESE NOODLE HOUSE
Address: 138 Dundas St W, Toronto, ON M6G 1C3
Phone number: (416) 205-1155
Hours of operation:
Monday – Sunday 11:00 am – 10:00 pm
Website: http://www.kenzoramen.ca/
Kenzo Ramen Japanese Noodle Restaurants is located on the Dundas St Downtown Toronto. The restaurant is famous for Japanese style noodles and all the noodles are freshly made in the restaurant. There are many locations in Toronto.
The one I've been with my boyfriend is on Dundas St. It's a small restaurant. There are two floors of this restaurant. Because we arrived the restaurant right at the dinner time, the restaurant was very busy. We have to wait for while to get into the restaurant. After a few minutes waiting, we got a table upstairs. There were so many people in the restaurant. We quickly sat down and began to look at the menu. The menu is very colorful with images, which is very easy for us to order the food. The servers were very nice and friendly.  They bought the drinks and introduced the menu to us.
My boyfriend and I had Japanese Takoyaki for share. The Takoyaki in Kenzo Ramen is super expensive around $10 per dish, which is more expensive than many restaurants in Vancouver. But, all the Takoyaki ball tasted fresh and lots of seafood inside. I believe that it totally worth the price.  I had Miso Ramen and my boyfriend had Netsu Ramen.  Both ramens were all in the large portions of noodles in soup. The soups tasted very different from each other. The ramen noodles tasted very fresh and soft. The soup very tasty and delicious. It was very awesome dinner for us. I love this restaurant so much. Cheap and Delicious. Highly Recommend to people.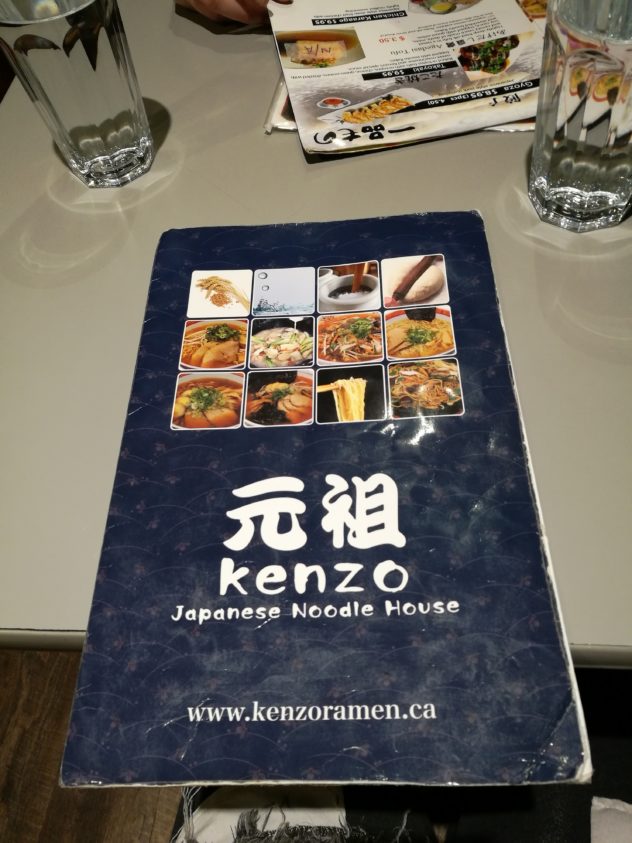 MENU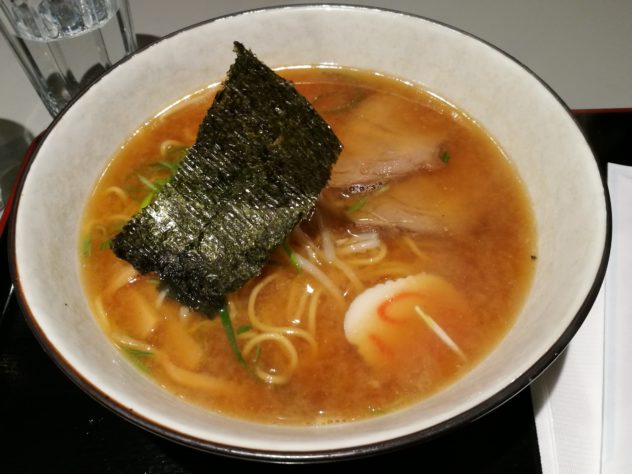 Miso Ramen
Features a broth combined with special misotare (Japanese soy bean paste). Topped off with our famous roasted pork. Seasonal topping: marinated bamboo shoot.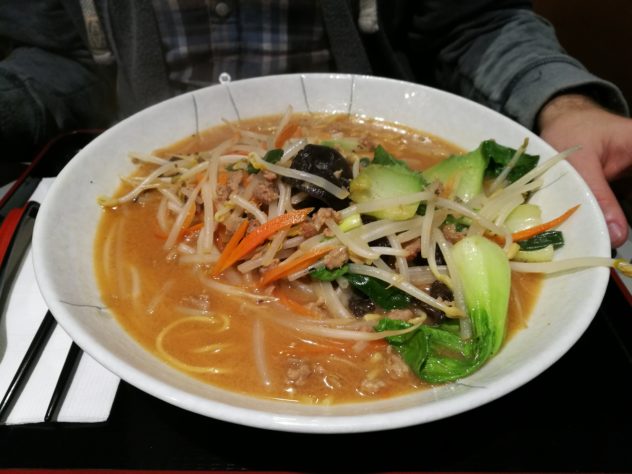 Netsu Ramen
Spicy Sapporo-style ramen with your choice of ground pork or chcken. Added with loads of stir fried vegetables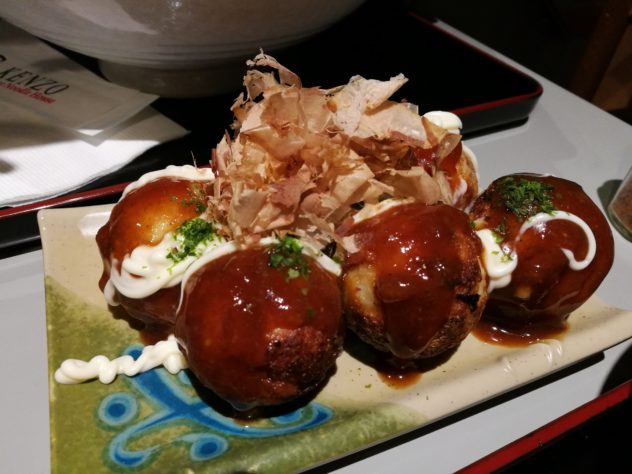 Takoyaki
Baked octopus ball filled with octopus, green onion, cheese and shrimp flavouring.
Food

Service

Atmosphere

Cleanliness

Price (1Expensive to 5Cheap)