2017.10.07. YANG GUO FU MA LA TANG 杨国福麻辣烫
Address 1233-4500 Kingsway, Burnaby, BC V5H 2A9
Phone number (604) 419-4567
Hours of operation
Monday – Sunday 11:00 am – 9:00 pm
Website http://www.ygfmlt.com/index.php
麻辣烫 Ma La Tang is a common type of Chinese Street food. It originated in Sichuan provinces. In the mid-2010s Ma La Tang became more popular in Northern China, especially in my Hometown, Harbin. It was one of my most popular dishes in my hometown, HarBin. When I was at High School and University, I always went and ate during my lunch and dinner time. It was super cheap at that time, the prices were like 5 RMB. You could get super full. We came to the restaurant, then we ordered vegetable and meat. After that, we told cook what kind of flavors we want to eat. After 5 ~ 10 mins, our food was in front of us.
Today, Ma La Tang has been changed a bit from before. In these shops, the ingredients (meat and vegetable) are displayed on shelves. Customers can pick their desired ingredients into a bowl. Then, the shop will charge them based on the weight of the bowl. People can select their own seasoned sauce ingredients behind of the counter. Before serving, people can put those seasoned sauces, such as garlic, black pepper, Sichuan pepper, chili pepper, sesame paste and crushed peanuts, on their Ma La Tang, which make their food favorable.
I was very excited to have Ma La Tang in Vancouver Canada. The prices of the food were a little bit of expensive. The taste was similar to many other Ma La Tang shops in China. But, it was very watery.  I am a bit of disappointing compared to China. I glad that I could have my favorite dish, MaLaTang, in Canada.
Food Selections
Based on each individual favorites, people can pick what they want to eat from this food selection.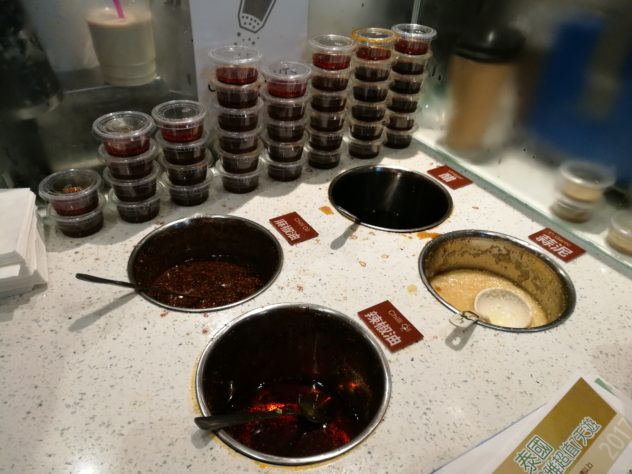 Seasoned Sauces Selections
People can pick their own sauces for their Ma La Tang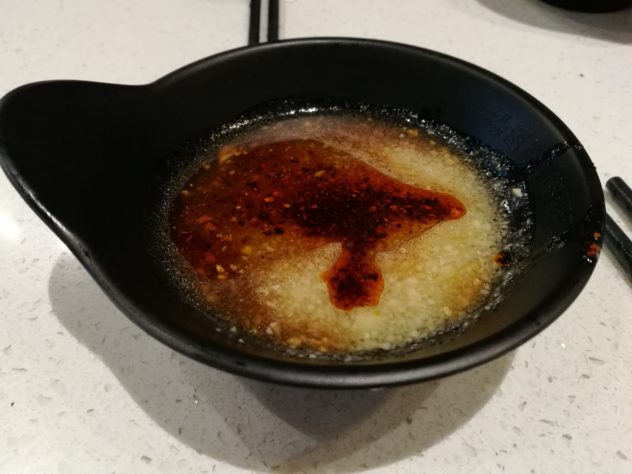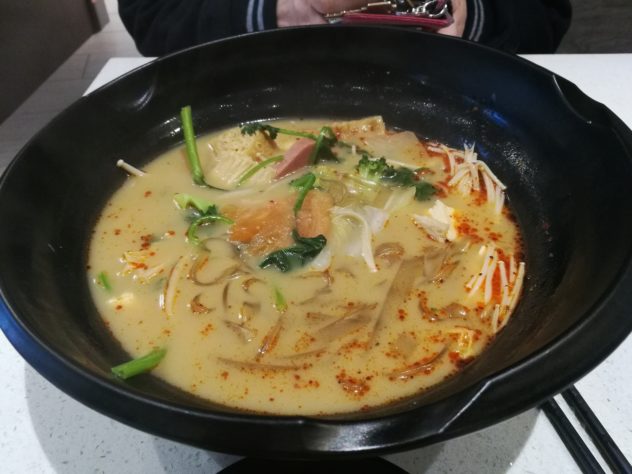 My Sauce and Ma La Tang
Food

Service

Atmosphere

Cleanliness

Price (1Expensive to 5Cheap)