2018.02.02. BUTTER CHICKEN HUT
ADDRESS:  151 Copperpond Rd SE #205, Calgary, AB T3S 0A5
PHONE NUMBER: (403) 460-6496
OPERATION HOURS:
MONDAY – THURSDAY 11:00 AM – 12:00 AM
FRIDAY, SATURDAY 11:00 AM – 1:00 AM
SUNDAY 11:00 AM – 12:00 AM
WEBSITE:http://test.butterchickenhut.com/
Last Friday, my boyfriend took me to Butter Chicken Hut restaurant after work. We picked up some food to go from there. It was our 2nd time having food from there. It was a super small Indian restaurant, but it has some many selections on the menu and the food there was awesome.
Environment:
Butter Chicken Hut is an Indian restaurant, located on Copperpond Rd SE Calgary. The location of the restaurant is right beside of the Timmies and the gas station.  The location is very easy to find and convenience for people parking their cars. It is a small restaurant. There are only two tables and several chairs inside the restaurant. People can either eat in or take to go. Mostly, people order take out. Inside the restaurant is very organized. The open kitchen is very clean.
Service:
We arrived restaurant around 4:45 pm. There were no many customers in the restaurant. We waited at the counter for few mins, the cashier took our order. He was very nice and friendly.  After that, the cook began making food in front of us.
Food:
We had two beef donairs and honey garlic chicken wings. The sauces of beef donairs were very great and tasty. The chicken wings were my favourite. All the wings were bread wings. The wings were crispy and juicy. The most important thing is everything fresh in this restaurant.
Price: The prices of our meal is a little bit expensive. I think it's because of the chicken wings.
In summary, we have a great experience in this small Indian restaurant. I really want to try their lamb curry next time (my boyfriends would like to try their Pizza because it looks awesome). Highly recommend people to this restaurant.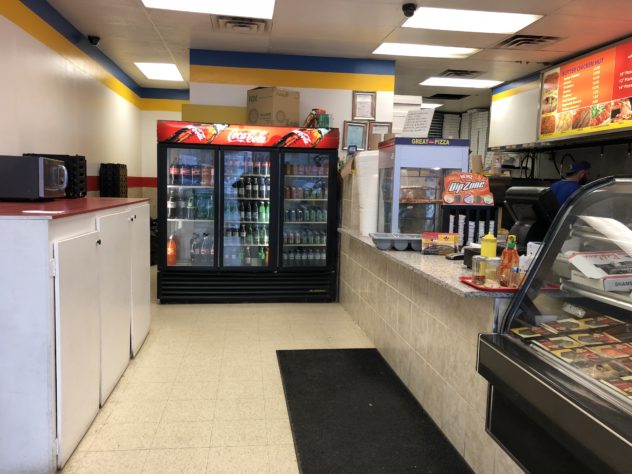 INSIDE ENVIRONMENT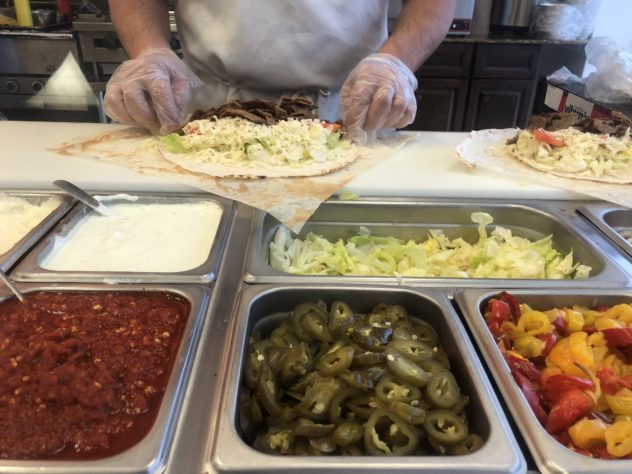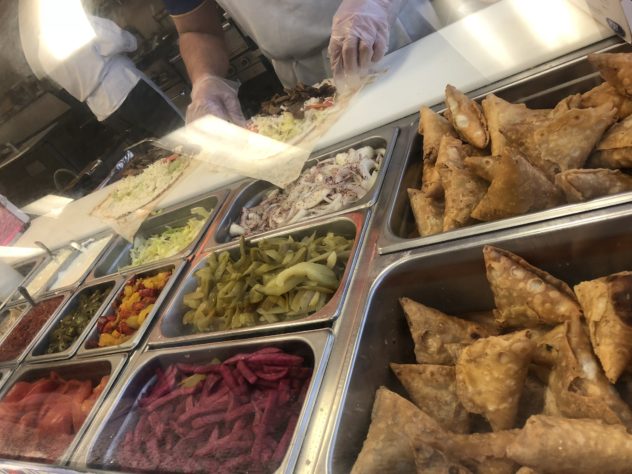 COOKING FOOD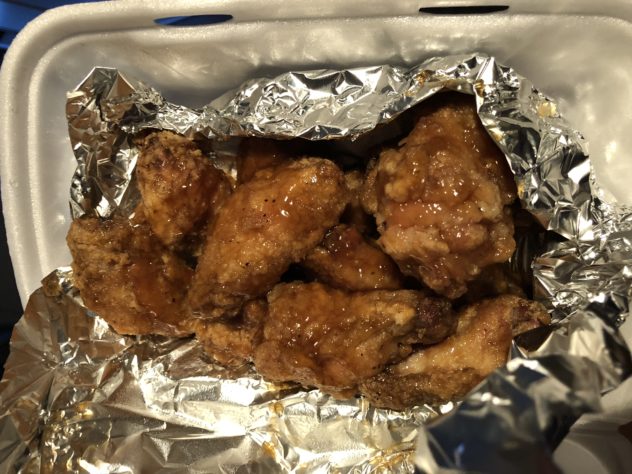 SWEET GARLIC CHICKEN WINGS
BEEF DONAIR
Food

Service

Atmosphere

Cleanliness

Price (1Expensive to 5Cheap)