2018.02.09. SOUTH ST. BURGER
ADDRESS:4889 130 Ave SE, Calgary, AB T2Z 0H2
PHONE NUMBER: (403) 720-3763
OPERATION HOURS:
MONDAY – THURSDAY 11:00 AM – 9:00 PM
FRIDAY & SATURDAY 11:00 AM – 10:00 PM
SUNDAY 11:00 AM – 8:00 PM
WEBSITE: southstburger.com
Tuesday after work, my boyfriend took me to Walmart to buy some groceries. After that, we had a dinner at South St. Burger, which is across the street from Walmart. It was our first time trying the food at this place.
Environment:
South St. Burger is a local burger restaurant, which has so many locations in Calgary. The one we've been, located on 130 Ave SE, Calgary, which is right across the street from Walmart. Outside look, it is a small restaurant. Inside the restaurant, it's middle size. We arrived this place around 6 pm on the weekday, so it was empty inside the restaurant. The menu is on the big screen on the wall. The customers could see it once they walk to the front desk. There are no many burgers selection on the menu. But, people can create their own burgers at this restaurant.
Service:
The same as many other fast food restaurants, such as KFC, A&W, and McDonald's, we ordered the food at the front. After food is ready, the servers brought the food to the table. Besides that, people could also pick the toppings for their burgers.
Food:
We ordered two burgers with fries, onion rings, and pop. The food came out kitchen fast, fresh, and well cooked. Two burgers sauces were tasty and awesome. But, I do not really like the meat patties. They tasted a little bit overcooked. Fries were decent. The onion rings tasted different from other restaurants. This restaurant has used purple onions for the onion rings. The onion rings were crisp and delicious. Both fries and onion rings were very small portions.
Price:
This place is a little bit expensive.  We had two burgers, fries, onion rings and pops. We spent $28.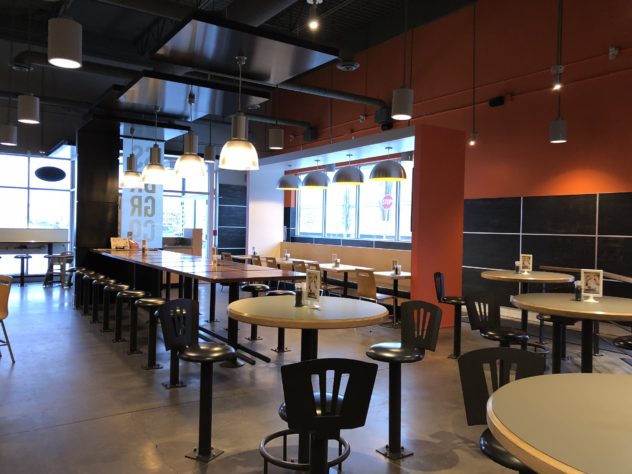 INSIDE THE RESTAURANT
MENUS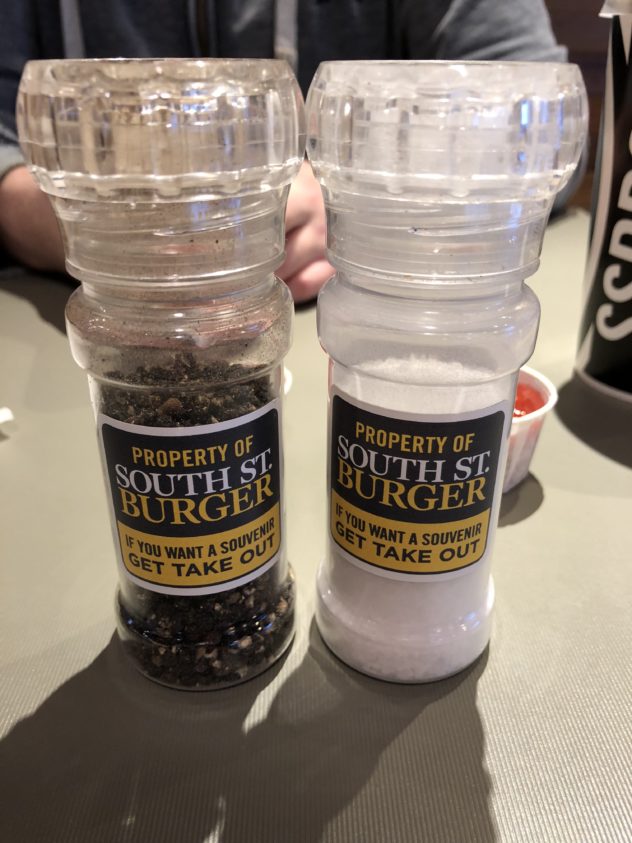 SALT & PEPPERS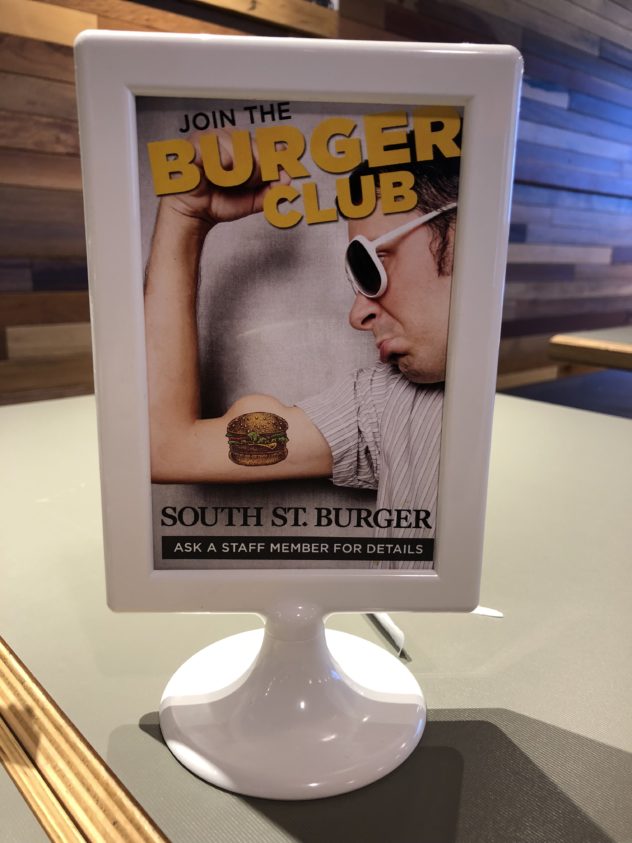 ADS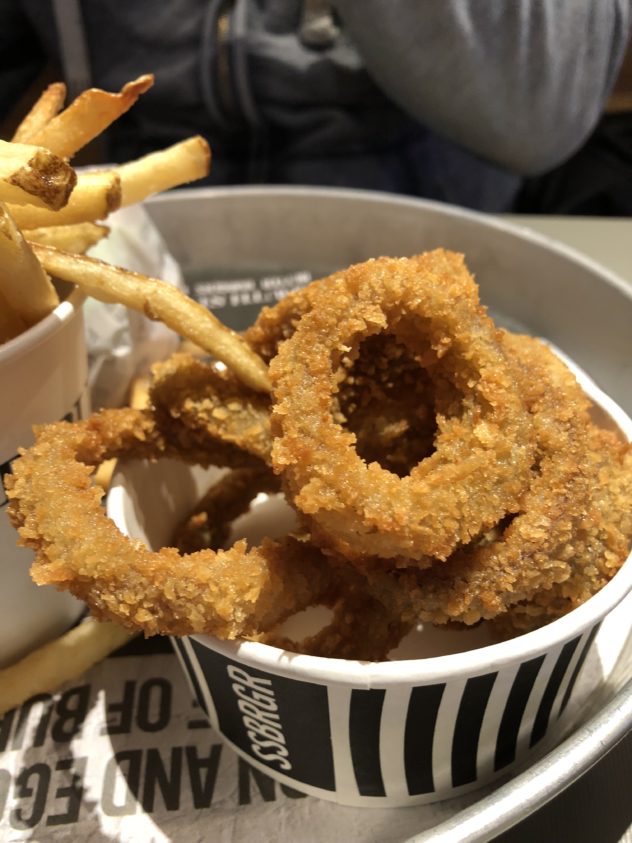 ONION RINGS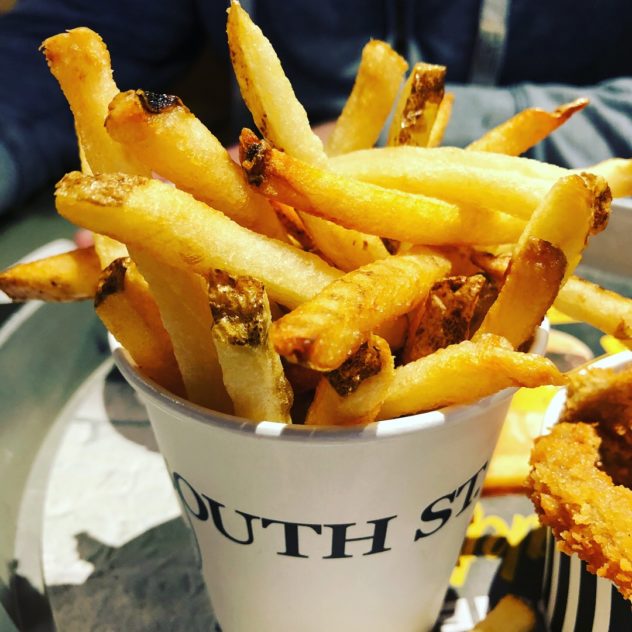 FRIES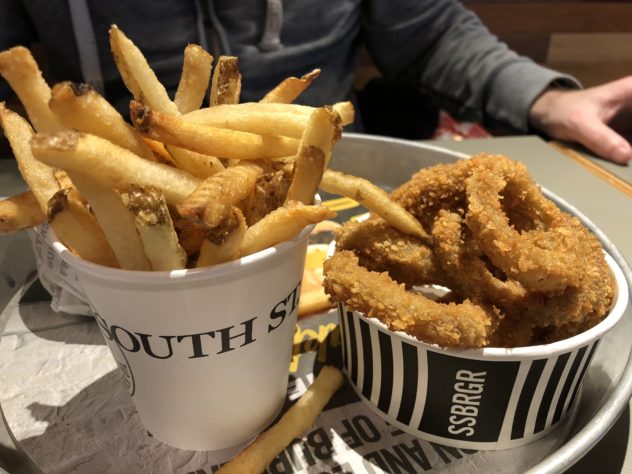 FRIES AND ONION RINGS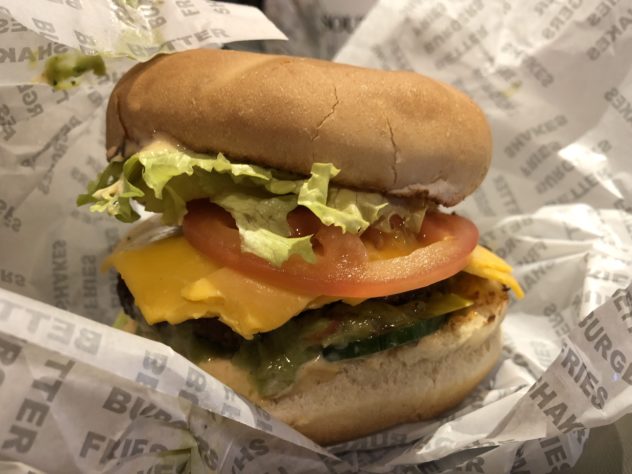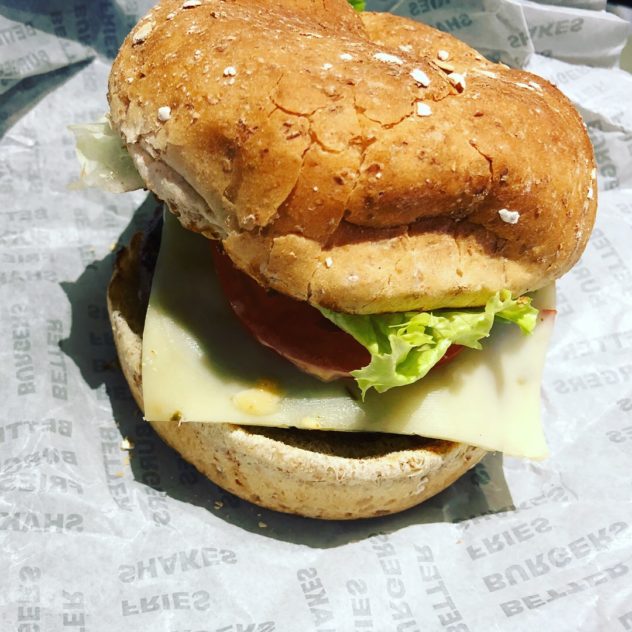 BURGERS
Food

Service

Atmosphere

Cleanliness

Price (1Expensive to 5Cheap)