SHANG CHA HONG YUNNAN RICE NOODLE HUT
SHANG CHA HONG YUNNAN RICE NOODLE HUT is seriously busy place in Crystal Mall food court, Burnaby, BC. When you look around the food court, there are more than 50% of people who are eating the super big noodle bowl from the rice noodle hut. I was one of them before. It was my favorite food in the Crystal Mall. I would like to have it every time when I came there.
After we moved back from Calgary, we had Rice Noodle Hut again last week. The stand was fancier than before. Instead of the printed menu on the wall, it has the digital screen menu, which made customers easier to order the food. Also, it serves more kinds of the noodles soup, which gives customers more selections. The same as before after waited for 5 ~ 10 mins on the line, I had a vegetable pot and potato cold dish. It took me another 15 mins waiting for my food to come out of the kitchen. It was boiling hot. The soup was the similar taste to before, but no strong flavors. Not very salty as before. Noodles were fully cooked with spinach. The noodle bowl seemed bigger than before. They began charging the deposit for bowls. If you wanna have a small plastic bowl, you have to pay extra $0.25 for it. The lady who worked in the front was not very nice and not friendly.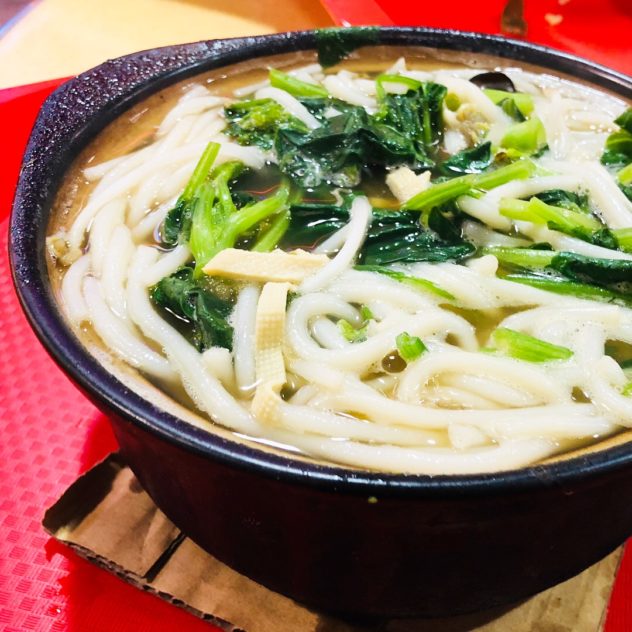 RICE NOODLE

POTATOES
ADDRESS
4500 Kingsway, Burnaby, BC V5H 2B1
PHONE
(778) 896-3889
Food

Service

Atmosphere

Cleanliness

Price (1Expensive to 5Cheap)