Yesterday 20180803 my boyfriend and I had LI'S CHINA GRILL for dinner. It was our first time having food at this place and we had such a great time there.
Li's China Grill is a Chinese Style BBQ place. It's located on Kingsway downtown side. The restaurant is very small. There are 5 big squared 4 people tables, 2 big circle table for six people families plus 4 small for couples. Inside the restaurant, a couple of Chinese decoration is on the wall. We arrived at the restaurant around 5:30 pm when it just opened. The restaurant has become busy. We had to sit down into the six people's table to share space with others. This place was very unorganized. The customers who ordered food to go, sit down at normal people's place to wait. It made other customers who were eating in, had no place to sit. They had to wait for those takeout people done. Then, they could get a table. Besides that, they only had one server bring Ipad to take an order for each table. It was very slow if the customers wanna know more about the dish. Also, other servers just stood there, looked at them, did nothing with other tables. It was a very bad customer service.
After waited for a while, we began to order our food. We had BBQ Lamb Skewers, Northeast Style vegetable salad, Beef tendons, chicken hearts, honey garlic chicken wings, whole eggplant, Enoki Mushroom, and Grill fresh Oyster.
Our food came out of the kitchen fast. All the bbq meat were well cook and well seasoned. The taste of the food was awesome. They were very authentic. Northeast Style Vegetable salad was my favorite. It's in the large portion. The combination of peanut butter with vinegar were great. If they can put more vegetable (cucumbers) and meat (like chicken) on the top. It will be perfect. The whole eggplant was well seasoned with their special sauces. It was awesome. The Grill fresh Oysters were very fresh and big, with the Garlic sauces on were very delicious. Comparing with another Chinese BBQ place down the street, Happy Tree House BBQ, I believe Li's China Grill is better. Also, the price of the food was cheaper than another too.
We were very happy about the food. It was awesome. We will definitely go back to this place to try more stuffs. Highly Recommend people to go to this place earlier when it just open or before it open. Since the restaurant has limited space inside, if you are late, you will have to stay outside to wait. Then, you will wait for your food inside as well. The most popular dish in this place is Grill Fish. It will takes more than 1 hour wait if you are coming late.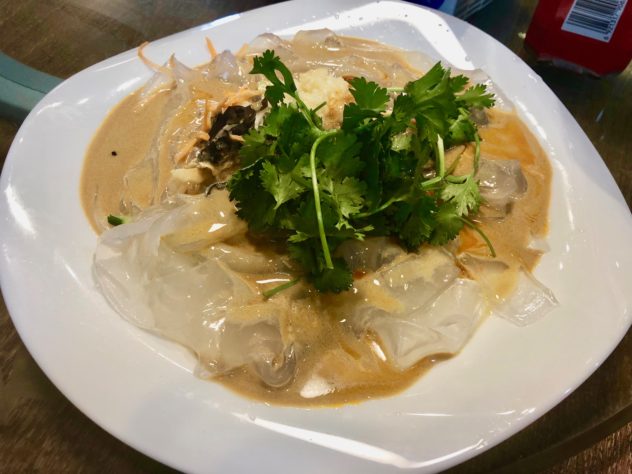 North east style vegetable salad $6.99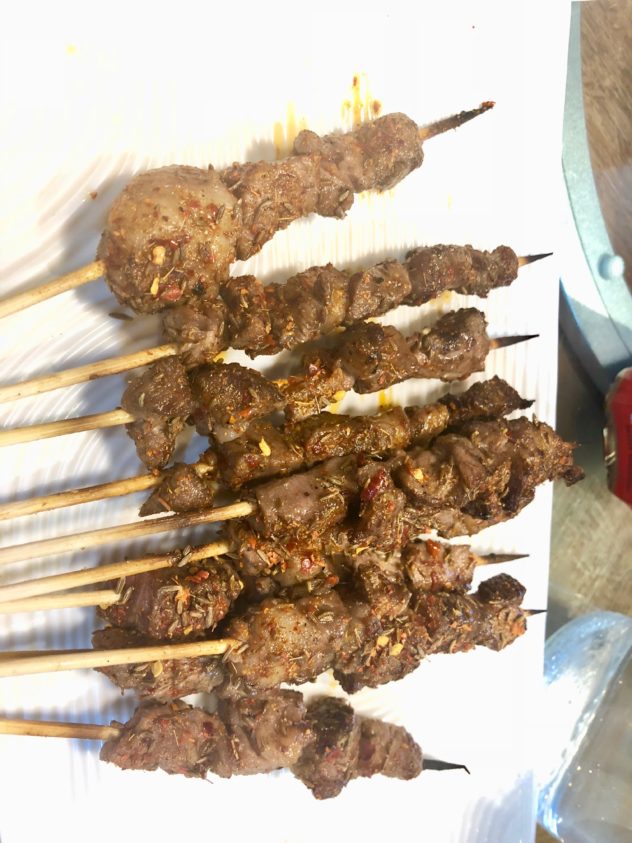 Lamb SKewers $0.99 each

Beef Tendon $1.25 each

Chicken hearts $0.99 each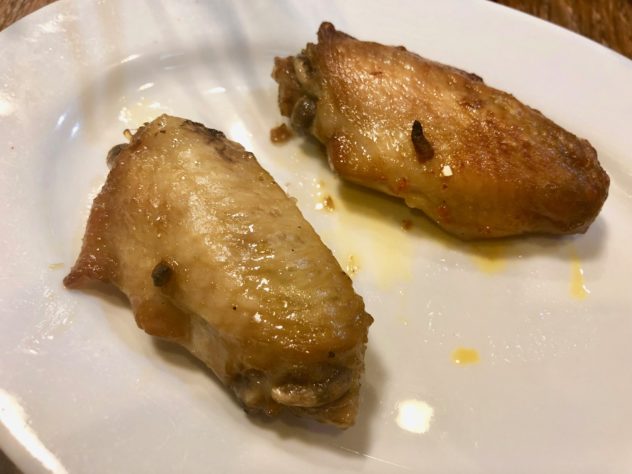 Honey garlic Chicken wings $2.99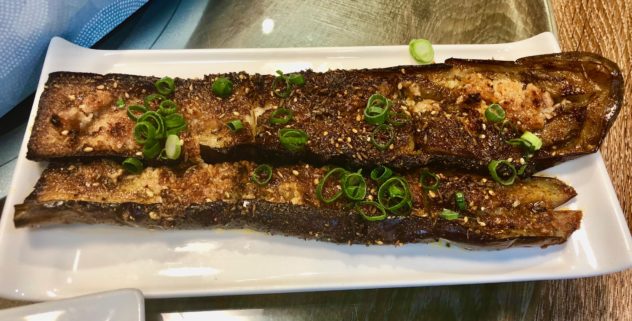 Whole eggplant $3.99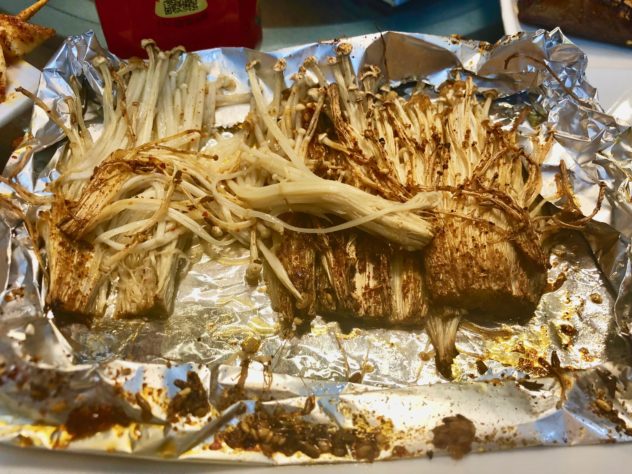 Enaki Mushroom $3.99

Grill Fresh Oyster $3.99
ADDRESS
Unit4 3377, Kingsway, Vancouver, BC V6R 5K6
PHONE
(604) 568-1832
HOURS
MONDAY – SUNDAY 5:00 PM – 12:00 AM
Food

Service

Atmosphere

Cleanliness

Price (1Expensive to 5Cheap)