FISHERMAN'S TERRACE SEAFOOD RESTAURANT
2018.04.29. FISHERMAN'S TERRACE SEAFOOD RESTAURANT
ADDRESS
4151 Hazelbridge Way, Richmond, BC V6X 0A4
PHONE
(604) 303-9739
HOUR
MONDAY – SUNDAY 10:00 AM – 2:30 PM ; 5:30 PM – 9:00 PM
FISHERMAN'S TERRACE SEAFOOD RESTAURANT is a Cantonese Restaurant located in 3rd floor Aberdeen Centre, Richmond, BC. It offers traditional dim sum and upscale Cantonese fare. I went back to Vancouver to visit my friends and familee last week. My Chinese friends took me to this restaurant for Dim Sum.  The restaurant was busy for Dim Sum. We arrived the restaurant when it just opened. But, it had already lined up. Luckily, we had a reservation, so we did not wait for while to get into the restaurant.
Inside the restaurant was very nice and clean. It has very Chinese tradition design and decoration. All the dim sum plates on the menu are in Chinese. The server brought the menu to the table once we were in the restaurant.
We sat and waited for all the friends here to order the food.  We ordered:
Rice Rolls with Chinese Donut
Salted Egg Yolk Buns
Shark Fin Soup Dumplings
 Tofu Skin/ Curd Rolls
Steamed Chicken Feet with Special Sauce
Pan Fried Eggplant with Shrimp Paste
Steamed Rice Flour Rolls with Prawns and Yellow Chives
Fried Flat Rice Noodles with BEEF Toro Slices
After we ordered food, we waited for our food a while. Our food came out the kitchen dish by dish. All the food were very fresh and well cooked. All the dim sum dishes were the same taste as many other Dim Sum restaurants (Nothing different).  I would say that my favorite dish would be Shark Fin Soup Dumplings. Because I love soup and this dumpling soup combination, which is great and tasty.  It was my first time eating at this place. It seems to me, is a very fancy Chinese Restaurant. The food was decent. The servers were nice and friendly. In summary, we had a great Chinese Style Brunch at FISHERMAN'S TERRACE SEAFOOD RESTAURANT.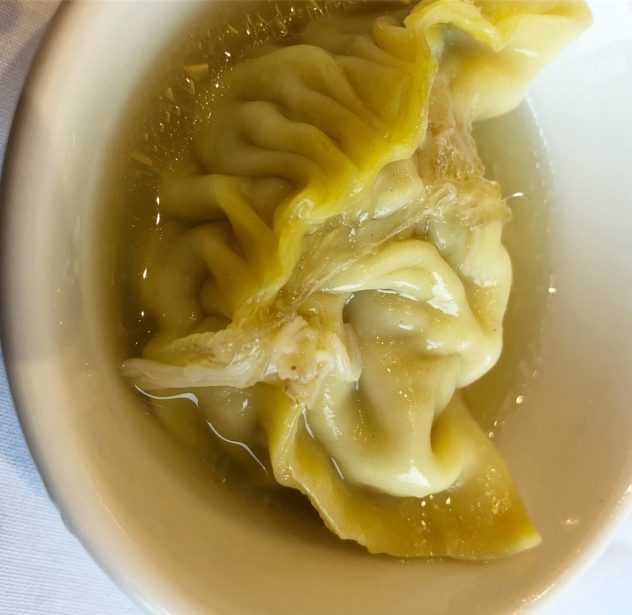 SHARK FIN SOUP DUMPLING: Delicious ous flavorful broth and a tender succulent dumpling.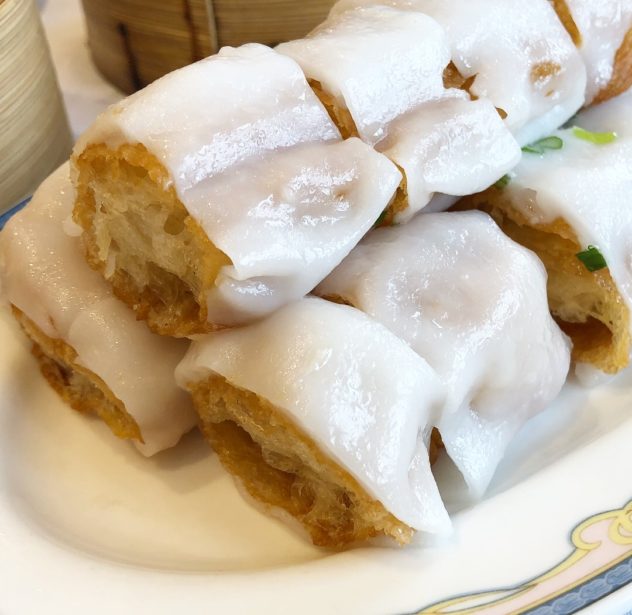 RICE ROLLS WITH CHINESE DONUT: The donut tasted fresh and crispy. It's served with the authentic peanut and plum sauces.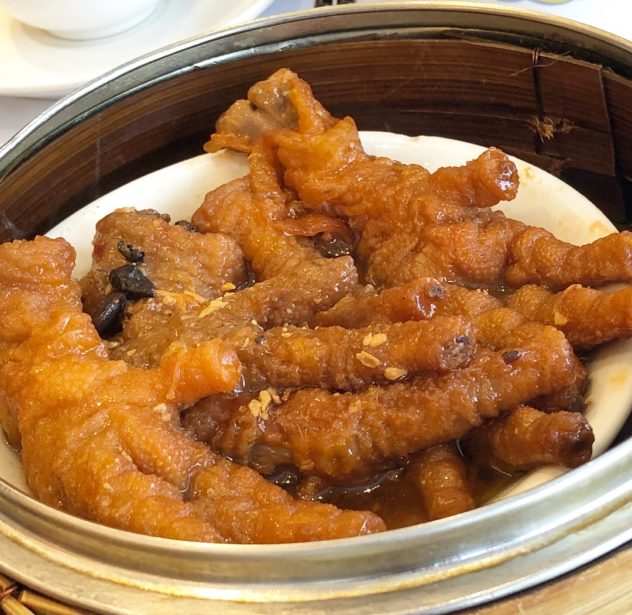 STEAMED CHICKEN FEET WITH SPECIAL SAUCE: Chicken feet marinated in special sauce, steamed to perfection.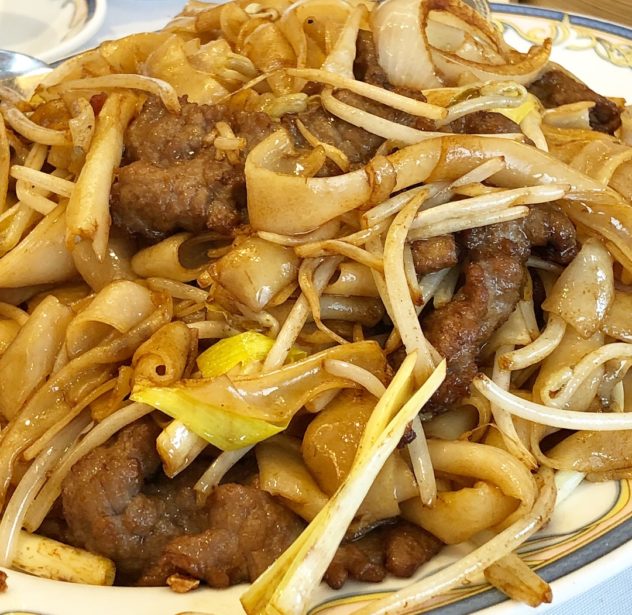 FRIED FLAT RICE NOODLES WITH BEEF TORO SLICES: Flat rice noodles stir-fried with toro slices.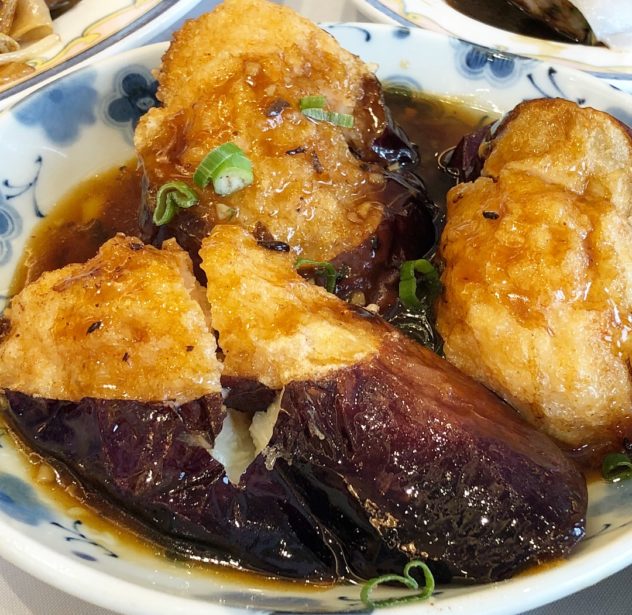 PAN FRIED EGGPLANT WITH SHRIMP PASTE: Pan-fried eggplants stuffed with shrimp paste.
SALTED EGG YOLK BUN: Watch out these can get messy. They only have steamed buns here and I prefer the baked ones.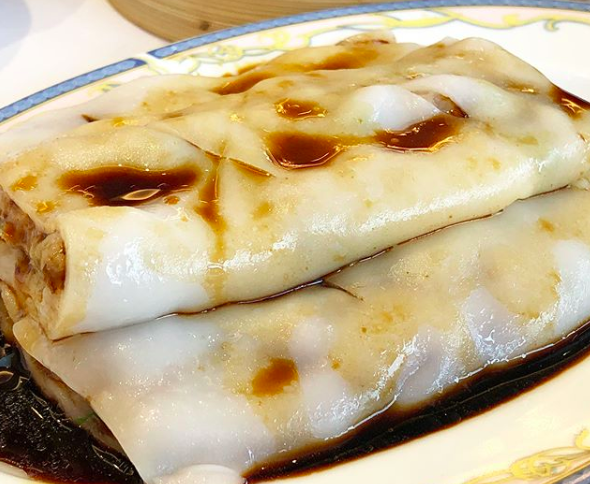 STEAMED RICE FLOUR ROLLS WITH PRAWNS AND YELLOW CHIVES:  Steamed rice flour rolls filled with prawns and yellow chives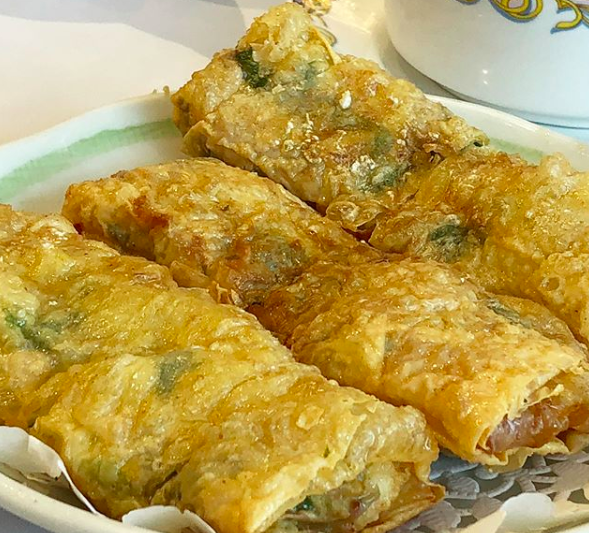 TOFU SKIN/CURD ROLLS: Pretty flavorless and too salty. 
Food

Service

Atmosphere

Cleanliness

Price (1Expensive to 5Cheap)