2017.01.15. RED ROBIN (Website/ Menu)
RATING
Food 4.0/5.0
Service 4.0/5.0
Ambience 4.5/5.0
Price $$, $$$

Address 803 Thurlow Street, Vancouver, BC V6E 1W2
Phone number +1 (604) 662-8288
Hours of operation
Monday – Thursday 11:00 AM – 11:00 PM
Friday, Saturday 11:00AM – 12:00AM
Sunday 11:00AM – 11:00PM
I have gone to Red Robin for dinner with my friends and coworkerscouple times. We had dinners in different locations everytime but mostly were the downtown branch.  It was always super busy and had to wait for a table. I remembered we had to wait about one hour to get a table one time. So, you should go there early before the lunch/dinner time. Once we sat down, service was pretty good and fast.
The restaurant is large and has lots of space inside. Once we sat down, service was pretty good and fast. The menu looks very fancy and easier to order food by looking at the colorful image on the menu. The food came very fast. They were fresh and tasty with large portions.  Prices are reasonable. Their Burgers were my favorite and they were very juicy. The French fries were great too. You can free fill anytime you want.Very enjoy my dinner at Red Robin.
Garlic Fries came with the burger $1.00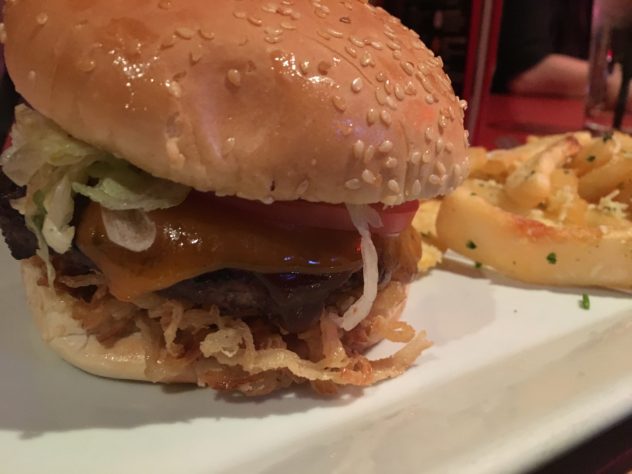 Whiskey River BBQ Burger $11.89
Whiskey River BBQ sauce and lassoed together with cheddar cheese, crispy onion straws, lettuce, fresh tomatoes and mayo.
Towering Doh! Rings $8
It's delicious when croissants mix with donuts. Enjoy this tasty towering treat with layers of flavors served with hot fudge and berry dipping sauces.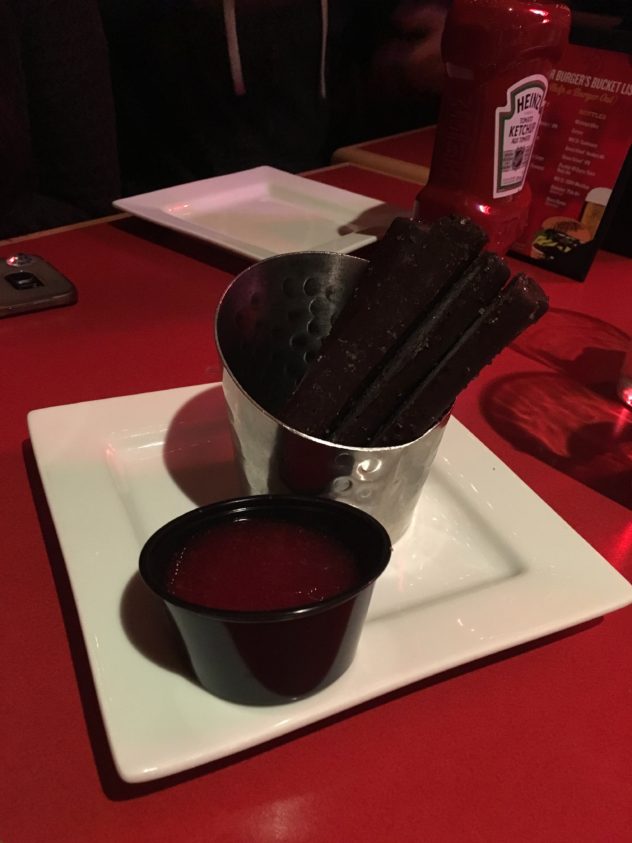 Chocolate Fruffles  $8.00
Get carried away with these sinfully rich and soft fudge brownies, dipped in dark chocolate and bejeweled with French sea salt and sugar crystals. served with whipped cream and a side of berry "ketchup" for dipping, they are perfect for sharing.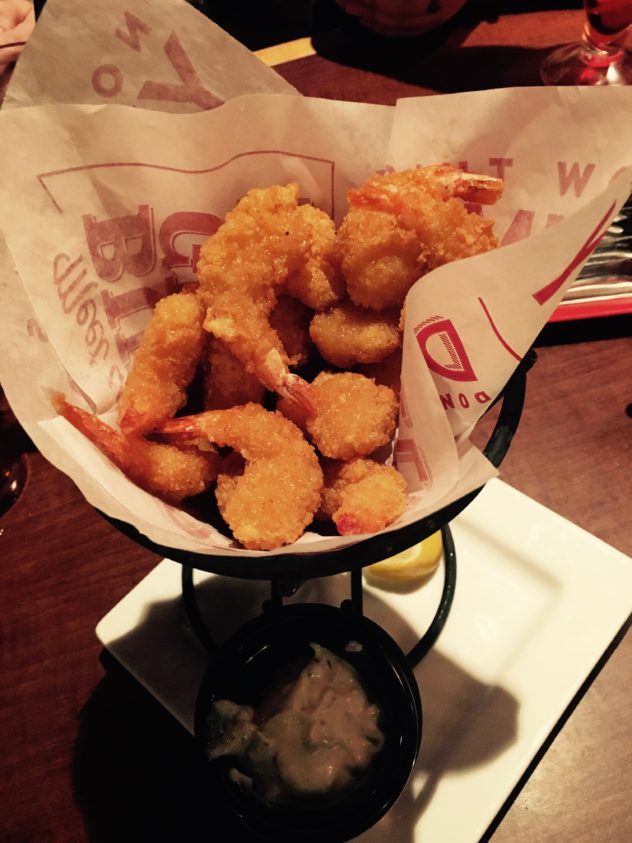 Red's popcorn shrimp 
A basketful of mouth watering batted and crisply fried shrimp. Served with red's dill'd & pickle'd tartar and sweet garlic chili sauce for dipping.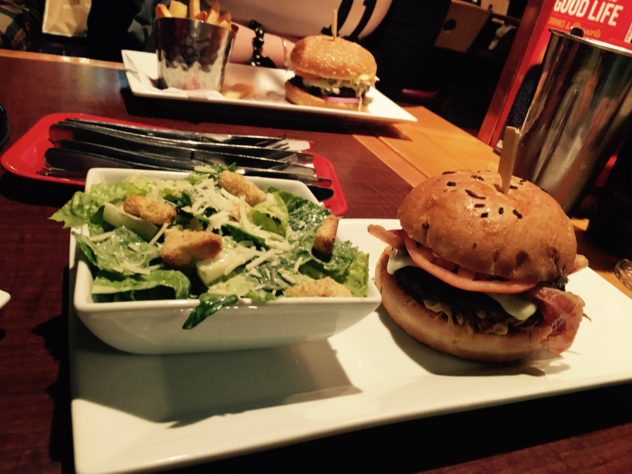 Starter size house salad $6.99

Red Robin