Tuesday, My boyfriend, our friend and I had pasta for dinner at  TRATTORIA Burnaby Location. We had an OK experience dining out there to eat something different.
Trattoria is an Italian restaurant. There are three locations in the Great Vancouver area, include Kitsilano, Park Royal, and Burnaby. We've been to the Burnaby location since it's closer to our place. We arrived at the restaurant around 6 pm. It was super busy. I believe it's because of the Pasta Tuesday. We had to wait for more than 30 mins to get into the restaurant. Trattoria has very great customer service team. The servers brought the small food samples to customers who are waiting outside to have a taste, which was awesome.
After waiting for about 45 mins, we finally got into the restaurant and had a seat. We began to order the food and server brought us cold ice water. The menu is very easy and simple. There are no many selections from this place. Pizza, Pasta, salad, and drinks. Since it's Pasta day (all the kinds of pasta are around $12 and the regular prices are $24), we all ordered Pasta for dinner. My boyfriend had Truffled Spaghetti & Signature Meatball for $12 (regular price $24.95). Our friend and I ordered Crab & Lobster Ravioli (regular price $24.95). Besides that, we also ordered Sicilian Calamari and Bread to share. The regular prices of Cheese Bread and Garlic Bread were $7.50 each. Since it was still in the happy hours, the bread was $4.50. All the food were super expensive in this place.
About 10 ~ 15 mins waiting, our food came out of the kitchen. The first was Sicilian Calamari which made by Sicilian olives, capers, spicy tomato sauce. It was not in the large portion, but it was enough for three people to share as an appetizer. The Calamari was very fresh and soft. The taste was unique. We loved it. Later on, our Crab & Lobster Ravioli and bread were on the table. We were a little disappointed with them. There are only six pieces of Ravioli in the plate. We didn't see any crab & lobster. We guess the crab & lobster meat are in the ravioli. The taste of the pasta was so-so, not that great. It was really not worth the price. Both Cheese Bread and Garlic Bread were the same. They were all in the super small slices and nothing excited. We could also make those bread at home. $7.50 and $4.50 were super over prices. Not worth. My boyfriend had Truffled Spaghetti & Signature Meatball (truffle cream and herbed ricotta) which was good and better than our dishes. We all believed that we paid the customer service and dining experience at this restaurant, not the food.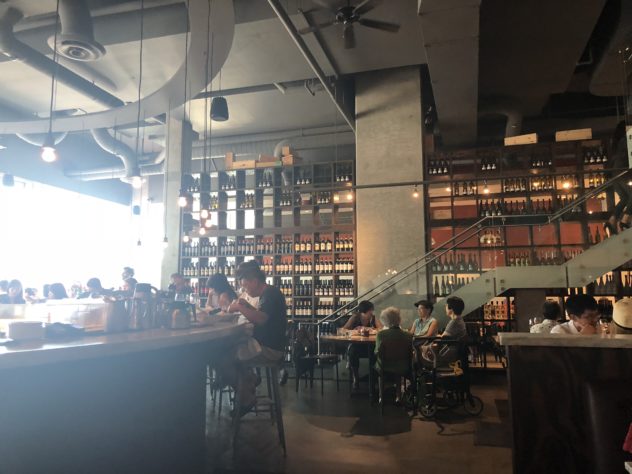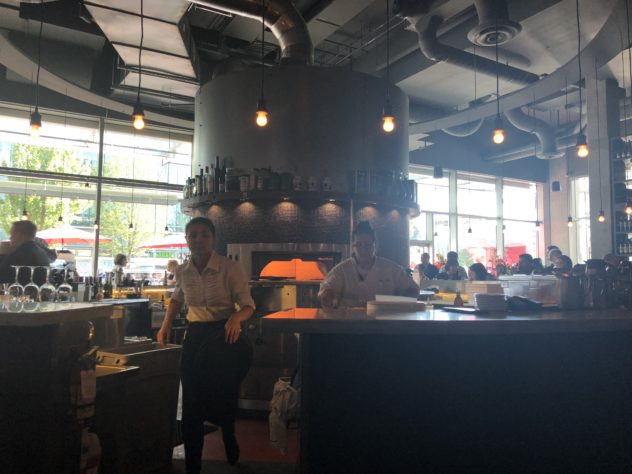 INSIDE THE RESTAURANT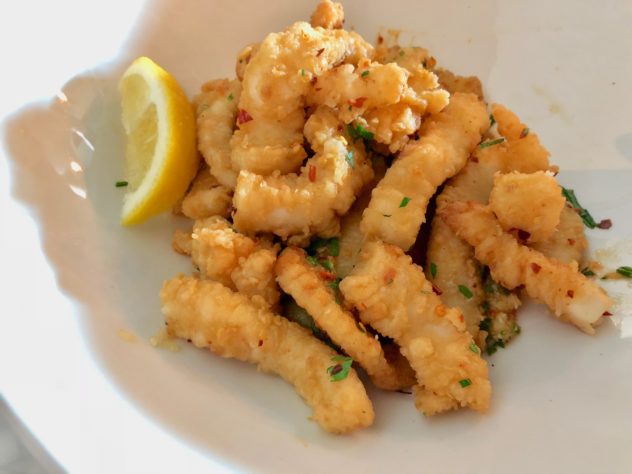 SICILIAN CALAMARI $13.50 (sicilian olives, capers, spicy tomato sauce)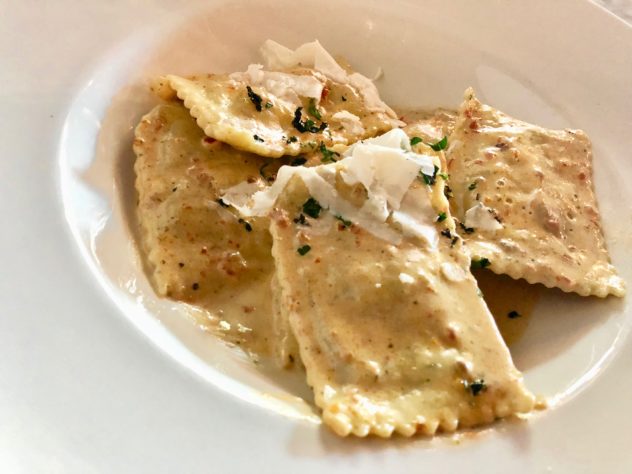 CRAB & LOBSTER RAVIOLI $24.95 (sundried tomato pesto, mint and basil gremolate)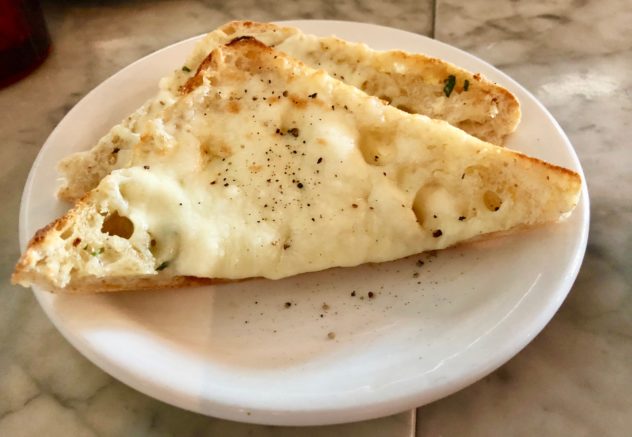 CHEESE BREAD $7.50 (garlic bread, cheese blend)

TRUFFLED SPAGHETTI & SIGNATURE MEATBALL $24.95 (Truffle cream, herbed ricotta)
ADDRESS
4501 Kingsway #102, Burnaby, BC V5H 2A9
HOURS
MONDAY – THURSDAY 11:00 AM – 12:00 AM
FRIDAY & SATURDAY 11:00 AM – 1:00 AM
SUNDAY 11:00 AM – 12:00 AM
PHONE
(604) 424-8779
WEBSITE
https://glowbalgroup.com/trattoria/
Food

Service

Atmosphere

Cleanliness

Price (1Expensive to 5Cheap)