20180728 Saturday. My boyfriend, me and our friend had a dinner at Hon Sushi. The food was better than we thought. We enjoyed our dinner there.
Hon Sushi is a Japanese restaurant on Kingsway St., Burnaby. It served All You Can Eat Sushi before. After changed the ower a few years ago, it began to serve both Japanese and Korean dishes.
We had Chicken Cheese hotpot and special rolls (Volcano Roll) to share. Chicken Cheese Hotpot was OK in the super large portion. The chicken part had too much sauce. The Volcano Roll was our favorite. It was in super large portion, included three parts: Spicy Salmon Sashimi, Salad, and Roll. It was made by Cucumber, avocado, deep-fried prawn, asparagus, crab meat, salmon, cream cheese, and red bell pepper, topped with spicy salmon. The sauce was very tasty and fresh. It was a great combination. Three people shared this dish.
In summary, we had a good experience dining out at Hon Sushi. The price of the food was a little bit expensive. All the food together was like $71.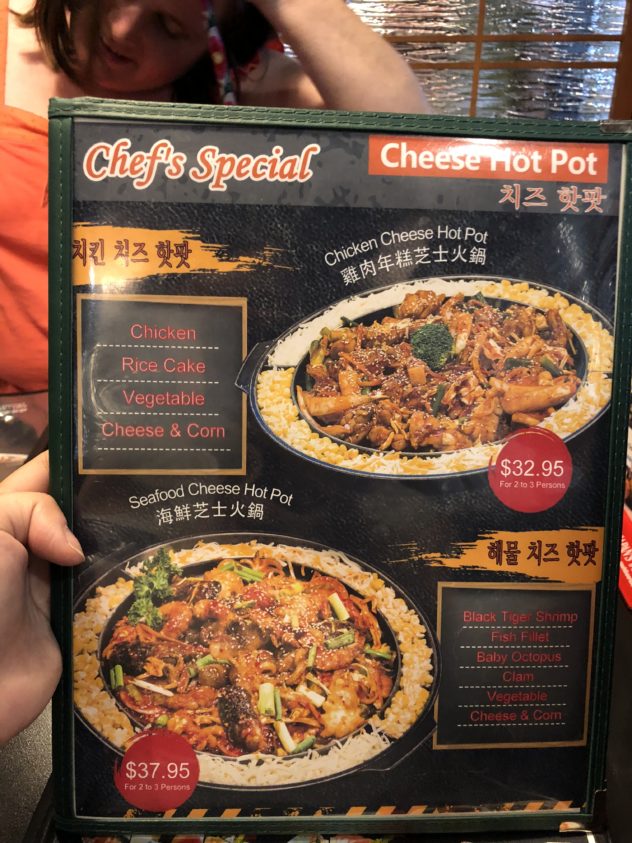 MENU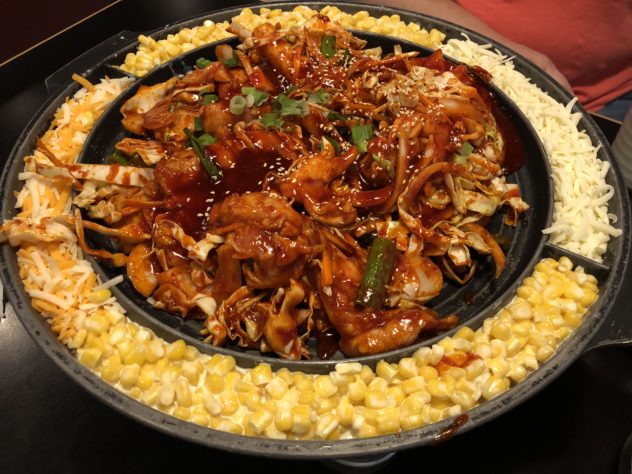 CHICKEN CHEESE HOTPOT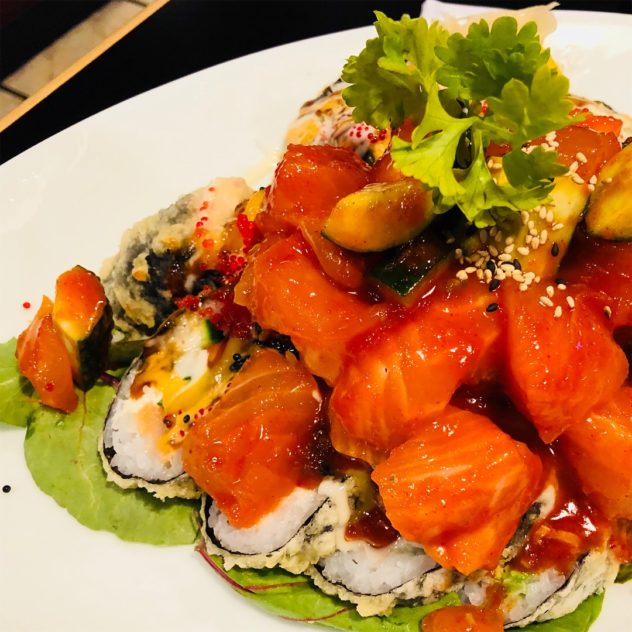 VOLCANO ROLL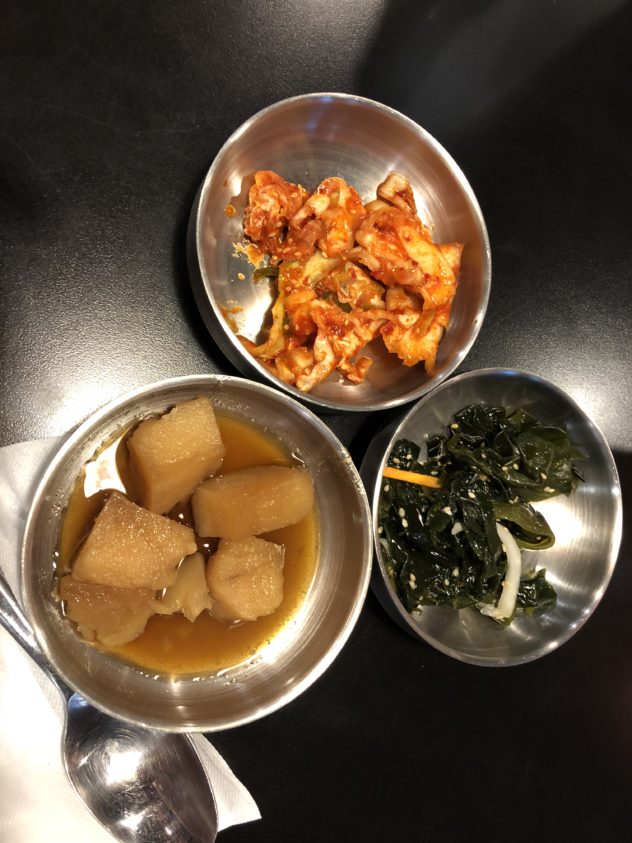 FREE COLD DISHES
ADDRESS:
201-4361 Kingsway, Burnaby, BC V5H 1Z9
HOURS:
MONDAY – THURSDAY 11:30 AM – 9:30 PM
FRIDAY – SUNDAY 11;30 AM – 10:00 PM
PHONE:
(604) 800-9909
WEBSITE:
http://www.honsushibc.com/
Food

Service

Atmosphere

Cleanliness

Price (1Expensive to 5Cheap)