2018.04.30. BBONG KOREAN RESTAURANT
ADDRESS
329 North Rd #260, Coquitlam, BC V3K 3V8
PHONE
(604) 492-2900
HOURS
MONDAY – SUNDAY 11:30 AM – 10:00 PM
Went back to Vancouver, my coworker took me to eat Korean food after her work. We went to a Korean Restaurant nearby Lougheed Town Center in Coquitlam. The location of the restaurant is right beside the Korean Super Market – H Mart. The name of the restaurant calls BBong Korean Restaurant.
Before we went to this place, my coworker told me that this place is famous for its Chicken.  I was so excited to try its chicken. We arrived the restaurant right after the work around 6:30 pm. The restaurant was not very busy since it was on the weekday – Monday. We could easier get a seat and the server brought us the menu and drinks.
The menu book was awesome. It provided a picture with each order, so customers could easier to order the food. After few minutes discussion, we decided to order its family combo to share, which came with a jajangmyeon, a jjampong, and tansuyuk/kanpoongi) for about $30. It seems like a great deal for us (My friend told me that it will be a great deal for 2 people and we will have lots of food).
After waiting for 10 to 15 mins, our food finally came out from the kitchen. My friend was right. Those amount of food (super large portion) cost us only $30 in total, which was awesome. All the food looked so delicious. The taste of the food was awesome too. I like the spicy seafood noodles' soup. The soup was not so spicy, but very seafood flavors. My most favourite dish was the chicken. OMG. That was lots of Chickens. The taste of the chicken seemed like the special sweet pork dish from my hometown. Tasty and Yummy. I love it sooooo much.
Since only two of us, we had lots of leftover food in the end. We took all the leftover to go. It was a great experience eating at BBong Korean Restaurant. I would love to come back to this place again and highly recommend to all my friends to go.  Delicious Food and Cheaper Prices.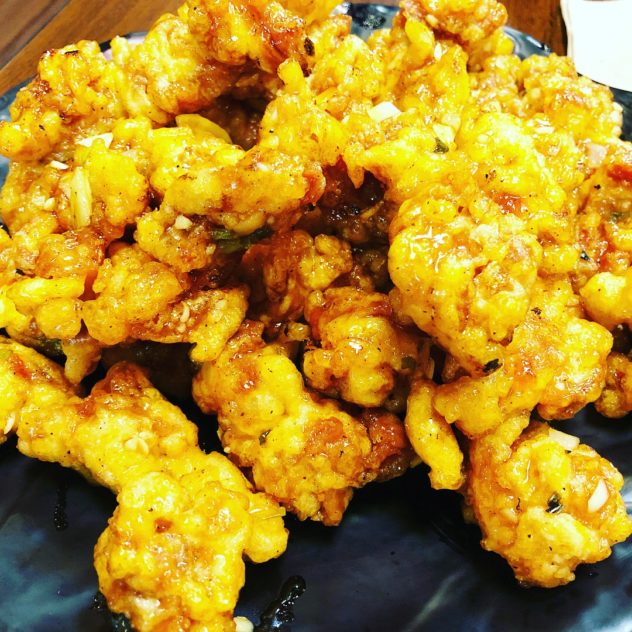 Kanpoongi (Sweet & Spicy Deep Fried Chicken)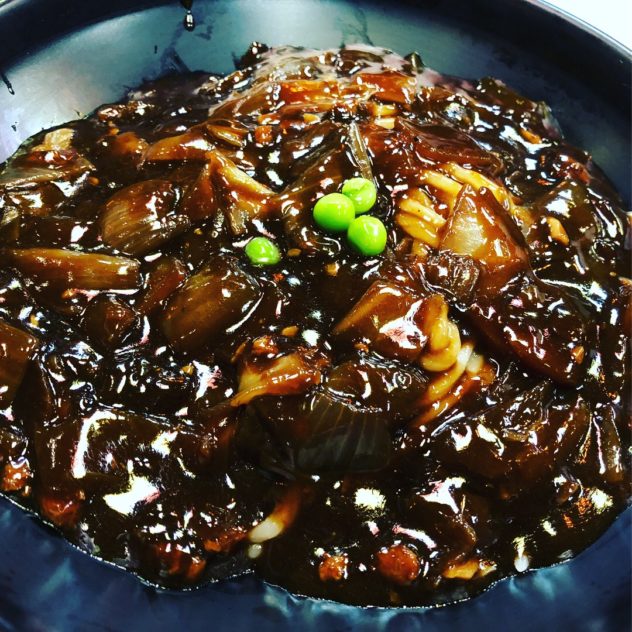 Jajangmyeon (Black Bean Noodles)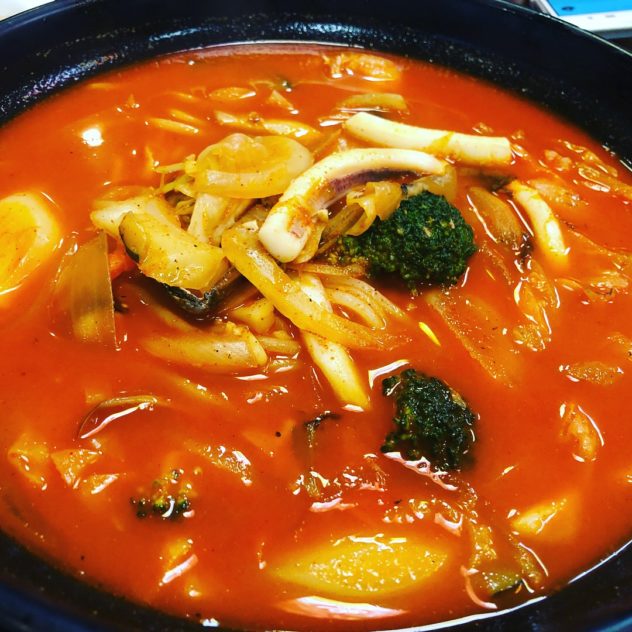 Jjampong (Spicy Seafood Noodle Soup)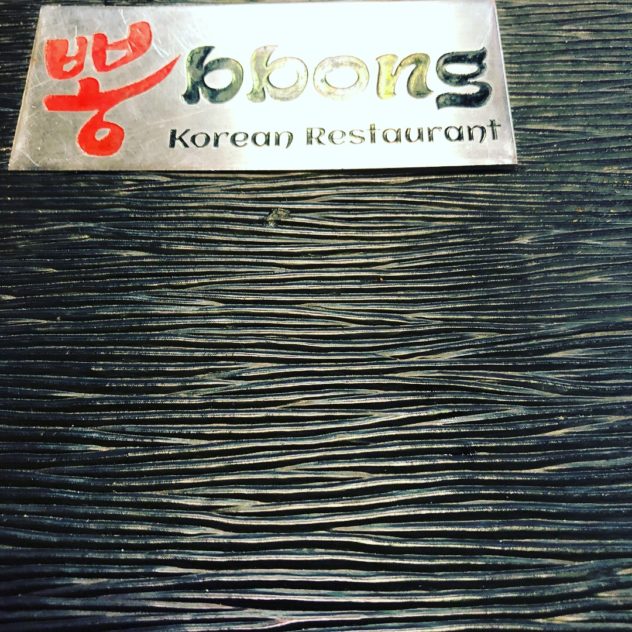 MENU 
Food

Service

Atmosphere

Cleanliness

Price (1Expensive to 5Cheap)