YAH YAH YA RAMEN DOWNTOWN
ADDRESS
570 Robson St, Vancouver, BC V6B 2B7
PHONE
(604) 620-1331
HOURS
MONDAY – SUNDAY 11:00 AM – 3:00 PM ; 5:00 PM – 9:00 PM
WEBSITE
https://www.facebook.com/downtownyahyahya
2018.06.09. My boyfriend and I went back to Vancouver looking for a place in a week. By accident, we found Yah Yah Ya ramen restaurant on Robson Street, downtown Vancouver. It was our first time having ramen at this place. We had such great experience.
Environment: 
Yah Yah Ya Ramen Restaurant is a Japanese Ramen Restaurant, located on Robson Downtown Vancouver. It's a second location in Vancouver and its the most favorite dish is Yokohama-Style Ramen. We arrived at the restaurant around early noon. Even though it was still early, the restaurant was still a little bit busy. Luckily, we found a table and sat down. Inside the restaurant had Japanese Style decorations on the wall. There are 2 large communal tables inside the restaurant and there are free small tables on the site. There are lots of space in the restaurant. Inside the restaurant was nice and clean.
Service: 
After we sat down, the server brought the water and menu to us. She was very nice and friendly. She gave us very helpful suggestions to order the food. The menu in this restaurant was in very simple Japanese style painting and characters. It offered customers options to choose the types of noodles, broth intensity and oil intensity they want to eat, which was very unique.
 Food: 
After discussed with each other, I ordered the regular size Spicy Miso Ramen and kimchi. My boyfriend had regular size Miso Ramen. Both of us ordered normal noodle, normal soup based, and less oil for our soup.  Our Ramen came out of the kitchen fast and well cooked. Both spicy and non spicy Miso Ramen are including chashu, bean sprouts, seaweed, and flavored egg. The noodle was very fresh and soft. The soup was very delicious and tasty.
Prices:
The ramen noodle bowls in YAH YAH YA RAMEN Restaurant are very cheap. The regular sizes are all around $10.25 and the larges are $12.25. Kimchi is $3.50. Everything in total plus the Tax and Tips, we spent $25 for our lunch.
In summary, we had a great experience eating at YahYahYa Ramen Restaurant. Highly recommend this place to everyone. Cheap, Convenience and Delicious.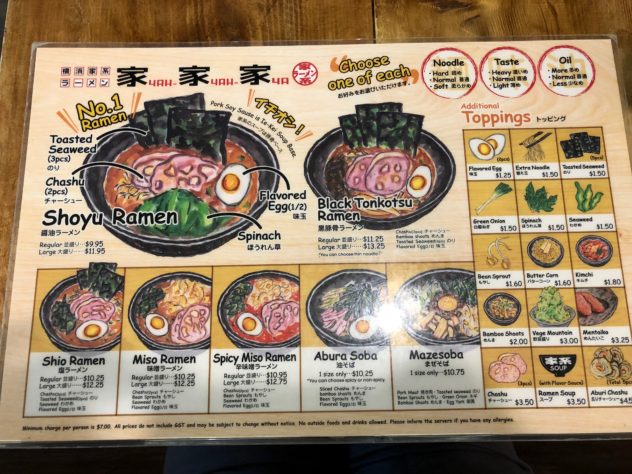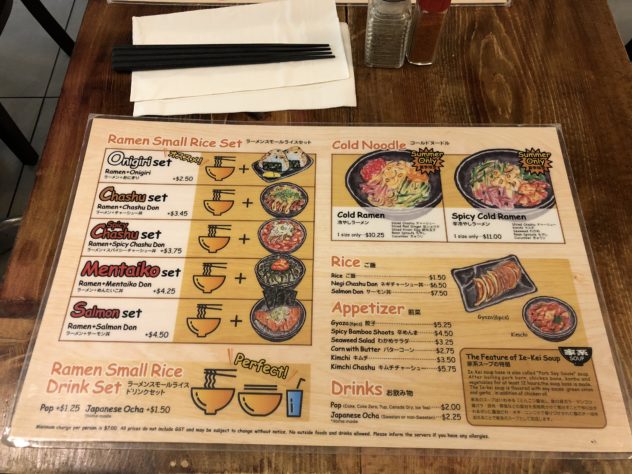 MENU

INTERIOR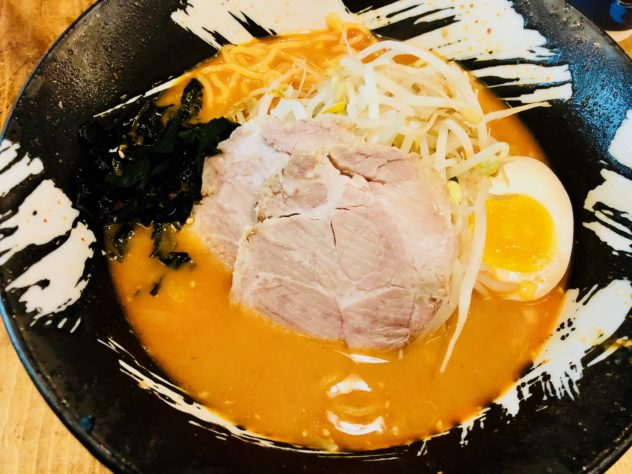 SPICY MISO RAMEN $10.95 
Chashu(2pcs), Bean Sprouts, Seaweed, Flavored Egg (1/2)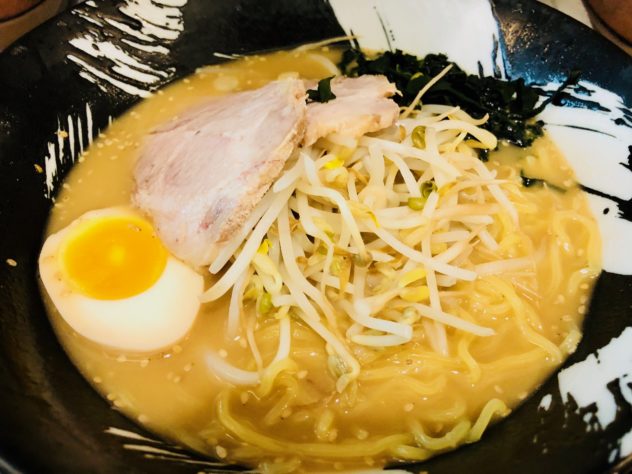 MISO RAMEN $10.95 
Chashu(2pcs), Bean Sprouts, Seaweed, Flavored Egg (1/2)
KIMCHI $3.50
Food

Service

Atmosphere

Cleanliness

Price (1Expensive to 5Cheap)