LEGEND HOUSE CHINESE RESTAURANT
ADDRESS
140, 1169 Pacific St, Coquitlam, BC V3B 0J3
PHONE
(604) 475-5222
HOURS
MONDAY – SUNDAY 11:00 AM – 9:30 PM
WEBSITE
http://www.legendeat.com/
20180609 My boyfriend and I walked around Coquitlam Center. We found a Chinese Restaurant nearby to eat dinner. The name of the restaurant called LEGEND HOUSE CHINESE RESTAURANT. The restaurant mainly offers Sichuan entrees & Northern Chinese dim sum. We had a good time eating in the restaurant.
Environment: 
We arrived at the restaurant around 5 pm. Although it was still early, the restaurant was super busy. We had to wait for few minutes to get the table. Inside the restaurant, it's Chinese style decoration. There are lots of tables and lots of space in the restaurant. It's very tidy and clean.
Services: 
After few minutes waiting, we got a table and began to order. The server also brought the tea and menu to the table at the same time. All the servers are Chinese people. They were very nice and friendly. The menu is in Chinese Style. Each dish in the menu all come with pictures, which makes us very easy to order the food.
Food: 
Since we were not too hungry, we only ordered three dishes and rice.  Sweet & Sour Boneless Pork
SP咕噜肉,  Fern Root Powder Noodle Salad 涼拌麻辣蕨根粉
, and Shanghai"XiaoLongBao" Soup Dumplings上海小籠包. All the dishes came out of the kitchen one by one. First of all, it is sweet & sour boneless pork, which made by boneless pork loin roast, pineapple chunks, minced garlic, and fresh ginger. The boneless pork was very dry and the taste was old. The sweet & sour sauce was very authentic. Next, XiaoLongBao was my most favorite dish, which was very fresh and well cooked. I could tell the small soup dumplings filled with minced pork, ginger and a savoury a sauce. 100 % homemade. They were so delicious and yummy.  Fern Root Powder Noodle Salad came last. It was tossed in a spicy Szechuan peppercorn dressing & garlic. I was very disappointed with this dish. It was not any special flavors. I do not like it.
Prices: 
All the dishes on the menu are a little bit expensive. The three dishes that we ordered, are all round $8 ~$9.
In summary, this restaurant was OK. Comparing with Chinese Restaurant in Calgary, it's much better than them.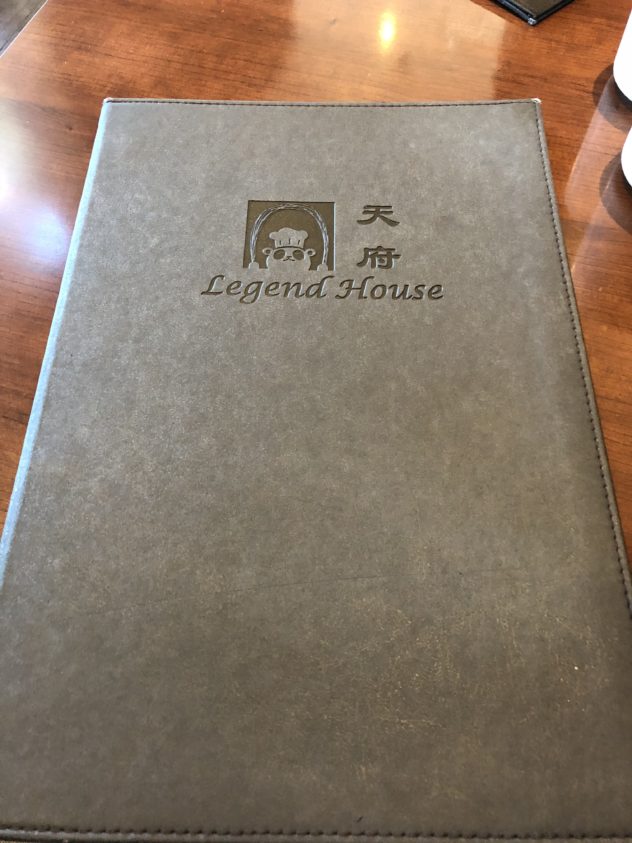 MENU BOOK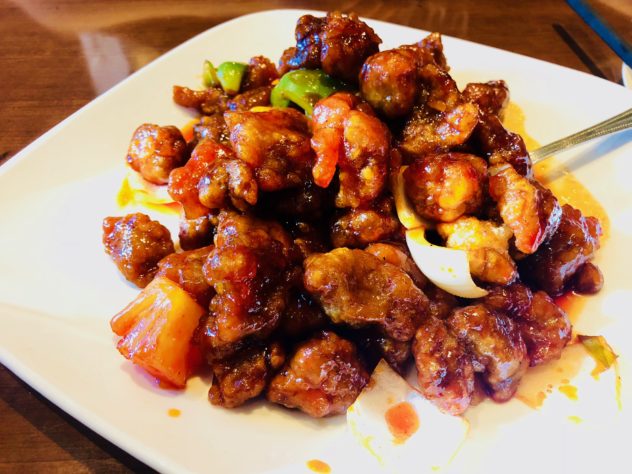 SWEET & SOUR BONELESS PORK  boneless pork loin roast, pineapple chunks, minced garlic, fresh ginger.   $8.50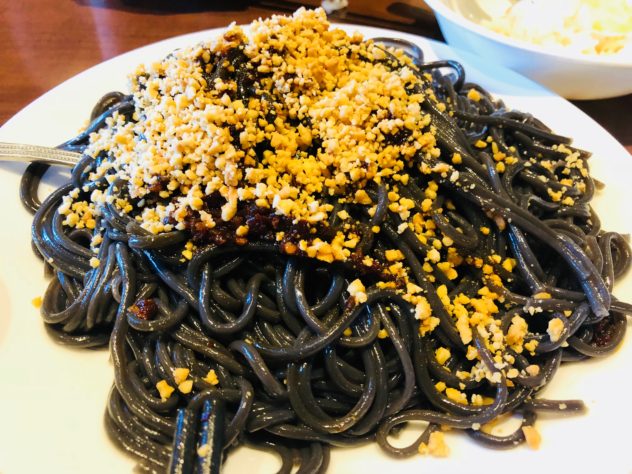 FERN ROOT POWDER NOODLE tossed in a spicy Szechuan peppercorn dressing & garlic
$7.95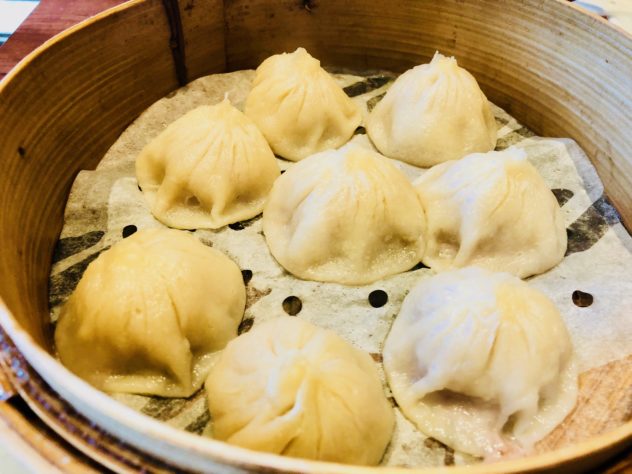 XIAO LONG BAO  filled with minced pork, ginger and a savoury a sauce
$7.95
Food

Service

Atmosphere

Cleanliness

Price (1Expensive to 5Cheap)