2018.04.30. SEKAI UDON BAR
ADDRESS
4820 Kingsway #236, Burnaby, BC BC V5H 4P1
PHONE
(604) 433-7881
HOURS
MONDAY – SATURDAY 11:00 AM – 9:00 PM
SUNDAY 11:00 AM – 7:00 PM
WEBSITE
http://sekaiudonbar.com/
Sekai Udon Bar is located at Metrotown Mall Burnaby. It offers traditional Japanese food here. Because of the location, It becomes one of the busiest Japanese Restaurant in the local mainland. There is more than  100+ seating capacity along with an open sushi bar and an open udon preparation area.
I went to Sekai Udon Bar with my friend around Monday Lunch Time. The restaurant was busy, but we could still find the table easily. We gotta into the restaurant fast. After we sat down, the server brought a tea pot and menus to us. There are three different kinds of menu, include special food, lunch special, and regular menu. After we discussed about them, we choose to order the lunch combo because it's super cheap, only $9.50.
The lunch combo has 4 items, noodles, rice, soup/salad, and special chef dish. That's lots of food for one person. Also, it's a great deal. Both my friend and I ordered Niku – Sliced beef & original soup and Salad. Besides that, I had  Sake don – salmon sashimi My friend ordered Curry croquette don – Coconut curry & creamy croquette. In addition, we ordered $6.75 Japoutine Tempura battered fries, with cheese and gravy to share.
Our food came out the kitchen fast. They were all fresh and tasty. My most favorite dish is Japoutine. It was Japanese Style poutine =tempura-battered potatoes (or sweet potatoes) + poutine-ish ingredients (cheese and gravy) + seaweed sprinkles.. The sauce of the Japoutine was very delicious. Niku udon was nice, it was traditional udon bowl with sukiyaki beef and assorted veggies and mushrooms. But, I preferred the soup to be boiling and noodle to be chewy. not too soft.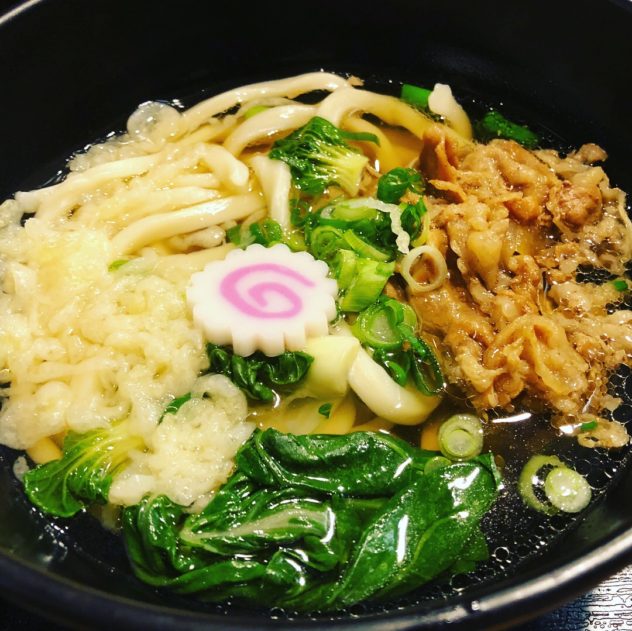 Niku – Sliced beef & original soup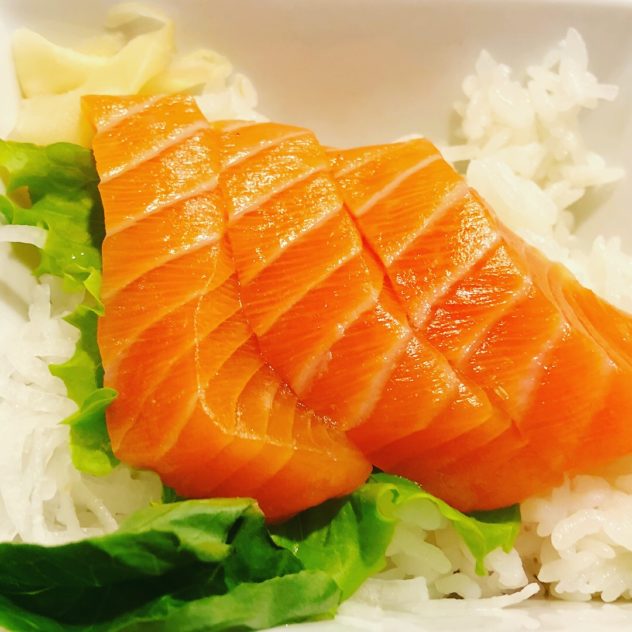 Sake don – salmon sashimi on sushi rice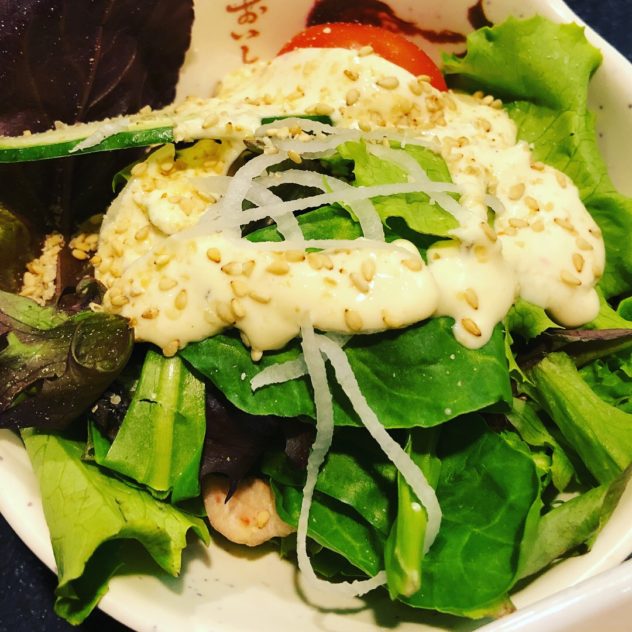 Salad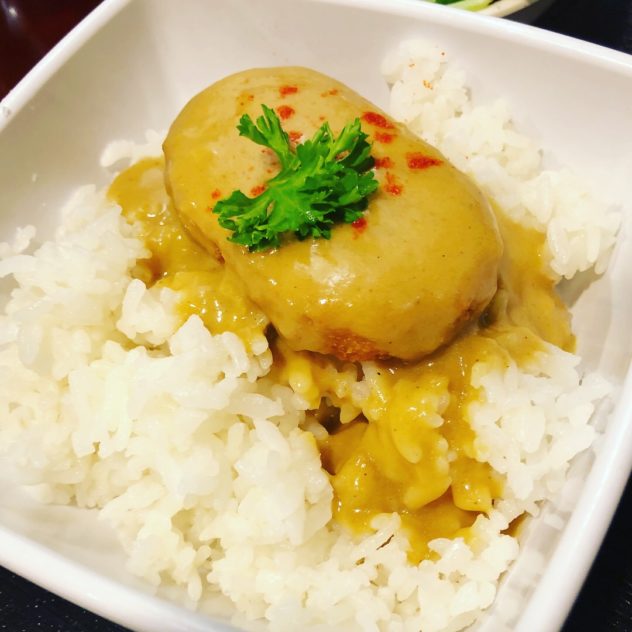 Curry croquette don – Coconut curry & creamy croquette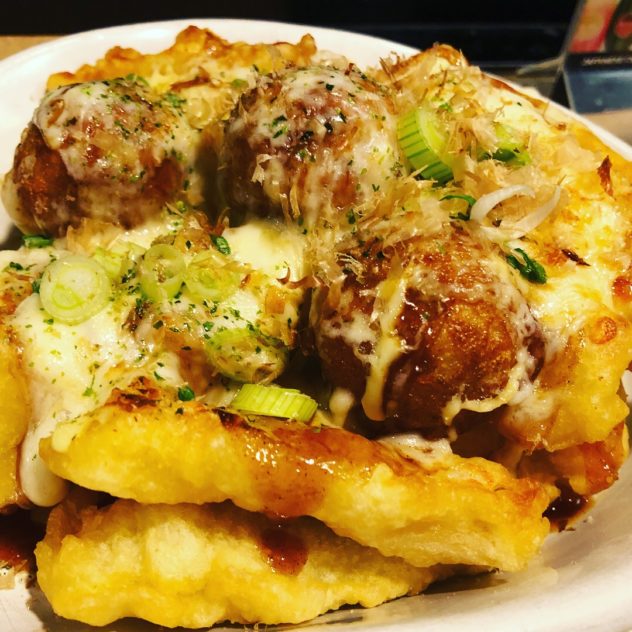 Japoutine Tempura battered fries, with cheese and gravy
Food

Service

Atmosphere

Cleanliness

Price (1Expensive to 5Cheap)