Chef Pin Restaurant is located on Kingsway Vancouver. It's a small Chinese restaurant specializing in Sichuan style dry pots.
My friends always wanted to eat Spicy Crab. Since all the good spicy crab restaurants are in Richmond far away, we found Chef Pin has spicy crab in the menu. So, we decide to give this place a try.
My friend, her roommate and I went to Chef Pin on Monday evening. We arrived the restaurant before 6pm. The location of the restaurant is very easy for people to find it. 5 – 10 mins away from Joyce Skytrain Station. It's very small restaurant. Inside the restaurant, couple two people tables and only few big tables. Because we made a reservation, we didn't even wait and got the table right the way.
After we sat down, the server brought drinks and menu to us. The menu is very simple without any picture and price of the food. We have to ask the server to provide the price for us. Spicy Crabs are very expensive about $60 for a pot without any topping. Spicy Chicken Wings are around $25. After discussed, we decided to go with Spicy Chicken wings instead of our original plan.
The food came out the kitchen fast. The taste of the food was similar to the Spicy Crab Pot that we had before. Instead of the crab, we had chicken wings. We had a medium spicy, which was not spicy at all. One medium pot for three girls to share. That's very great deal.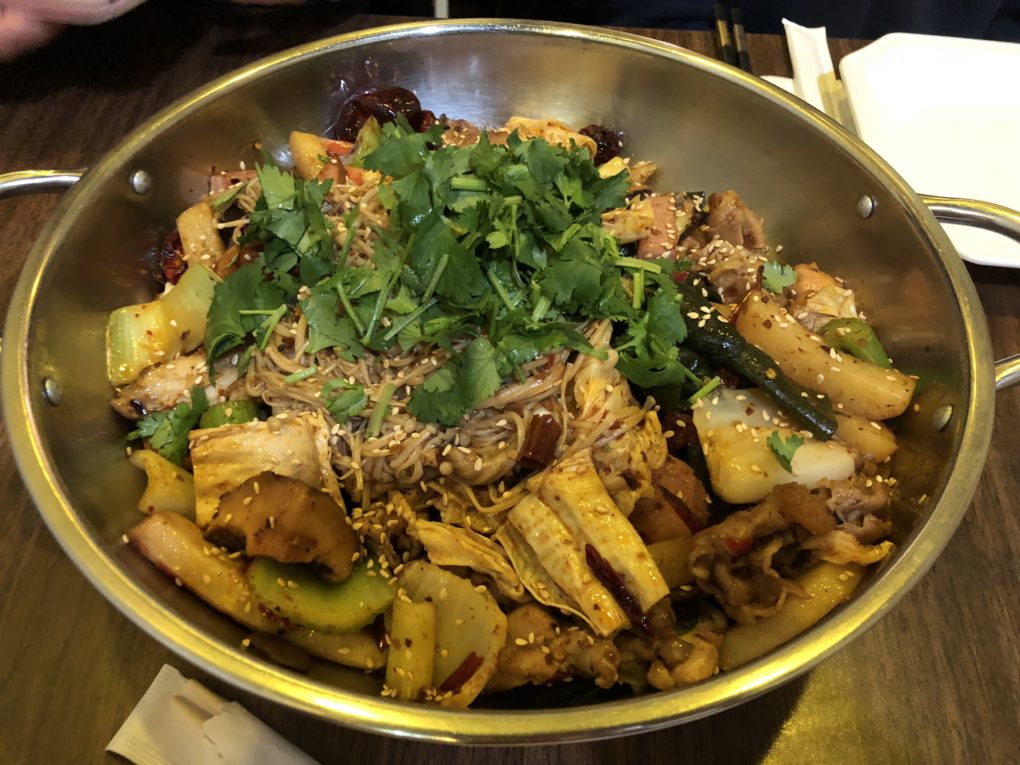 Medium, Spicy Chicken Wings Dry Pot
Address: 3293 Kingsway, Vancouver, BC V5R 5K4
Phone: (778) 588-1360
Hours:
| | |
| --- | --- |
| Saturday | 5p.m.–2a.m. |
| Sunday | 5p.m.–2a.m. |
| Monday(Family Day Canada) | 5p.m.–2a.m.Hours might differ |
| Tuesday | Closed |
| Wednesday | 5p.m.–2a.m. |
| Thursday | 5p.m.–2a.m. |
| Friday | 5p.m.–2a.m. |
Food

Service

Atmosphere

Cleanliness

Price (1Expensive to 5Cheap)