Kingsway Sushi is a Japanese Restaurant located on Kingsway Vancouver, right on the Boundary Rd intersection. It's an All You Can Eat Sushi restaurant. It has been opened more than 10 Years. I had been there a couple times with my friends before. It has a great seafood and sashimi place. My favourite dish in this place is Sashimi.
After my boyfriend and I moved back from Calgary, we have been to Kingsway sushi couple times since it's nearby our place. We usually came to this place around dinner time since it has more options for us to pick from.
Environment
Since the restaurant is located at the junction of Kingsway and Boundary. It's very easy for people to find. But, it's very hard to find the parking spot. Inside the restaurant, it's very big and there are lots of space. Tables of 2, Tables of 4, Tables of 6, and Tables for families. It's very busy during the dinner time. Should make a reservation before you go to this place around the dinner time on the weekend.
Service
After we sat down, the servers brought the menus and drinks to us. The servers in this restaurant are mostly from China. They are nice and friendly. Usually fast serving the food. This place has more than 5 menus with different prices. You can pick any of them to start your all you can eat orders.
Price
All 5 menus are in different prices. The cheapest one is around $21 and the most expensive one is around $45. We always ordered $28 menu include seafood and sashimi.
Food
Sashimi includes Tuna, Salmon, Tai, Shrimp, and Hokkigai – We always ordered more than 20 per each kind to eat. All the sashimi are fresh. Dipping them into the soy sauce. The taste was great.
Spicy Salmon Sashimi – The spicy sauce is different from many other place. Very salty and spicy. I prefer other places more.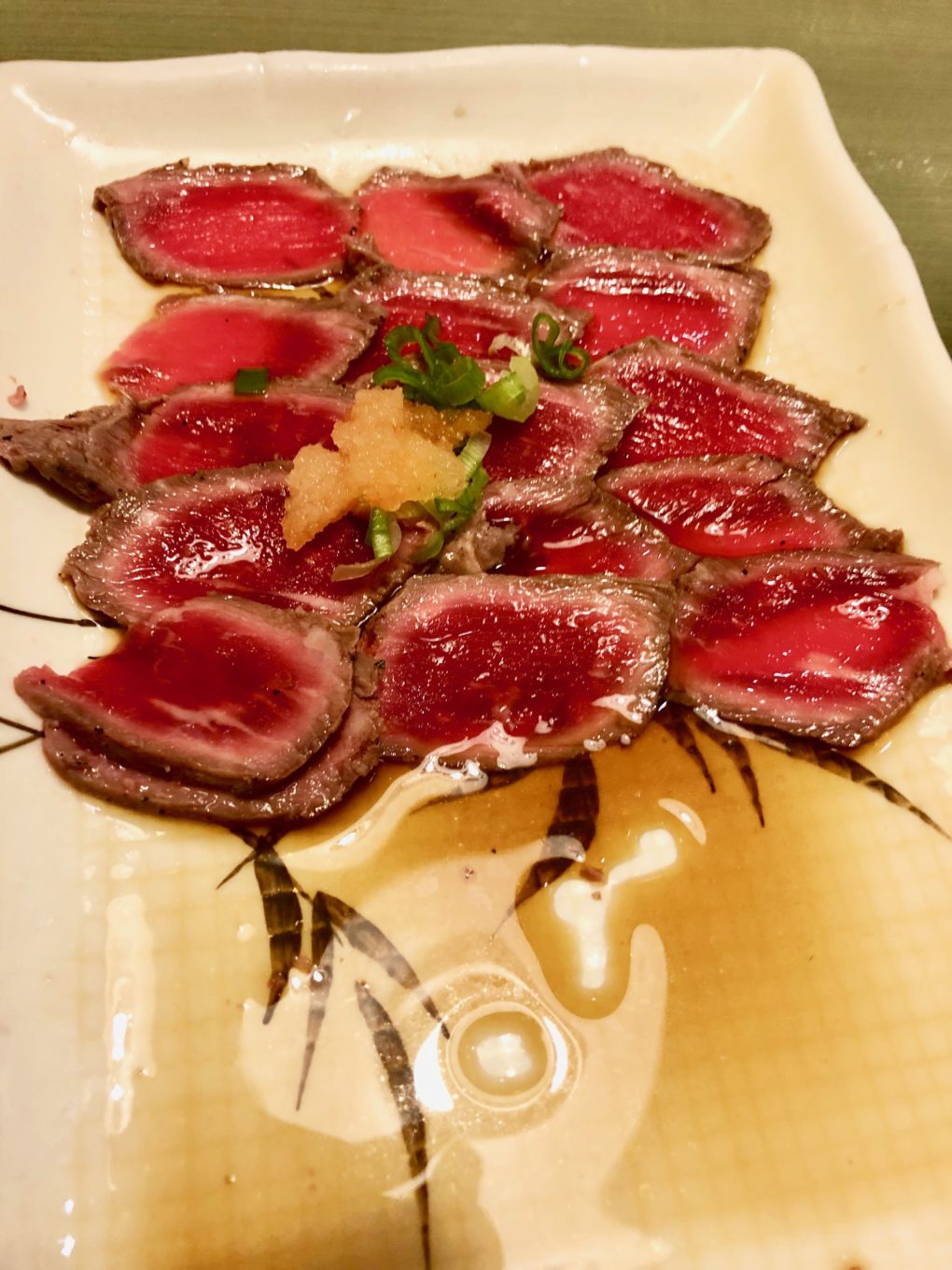 Beef Tataki – The beef Tataki is awesome. Thinly sliced beef and served with a citrus and ginger infused vinegar soy sauce. It's so tasty. It's one of my bf's favorite.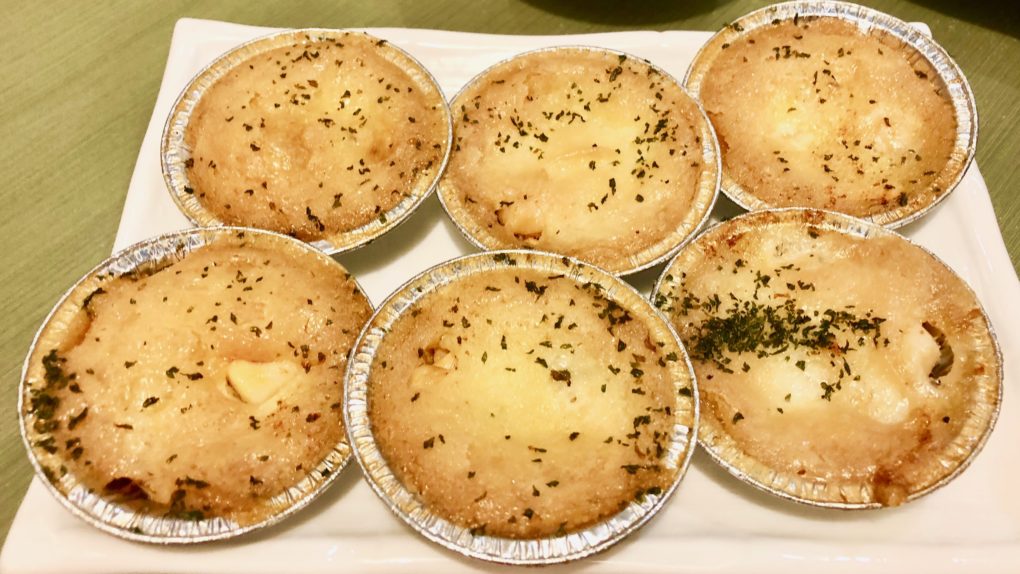 There are two types of motoyaki's, such as Oyster and Seafood. Oyster Motoyaki is my favorite. Very delicious.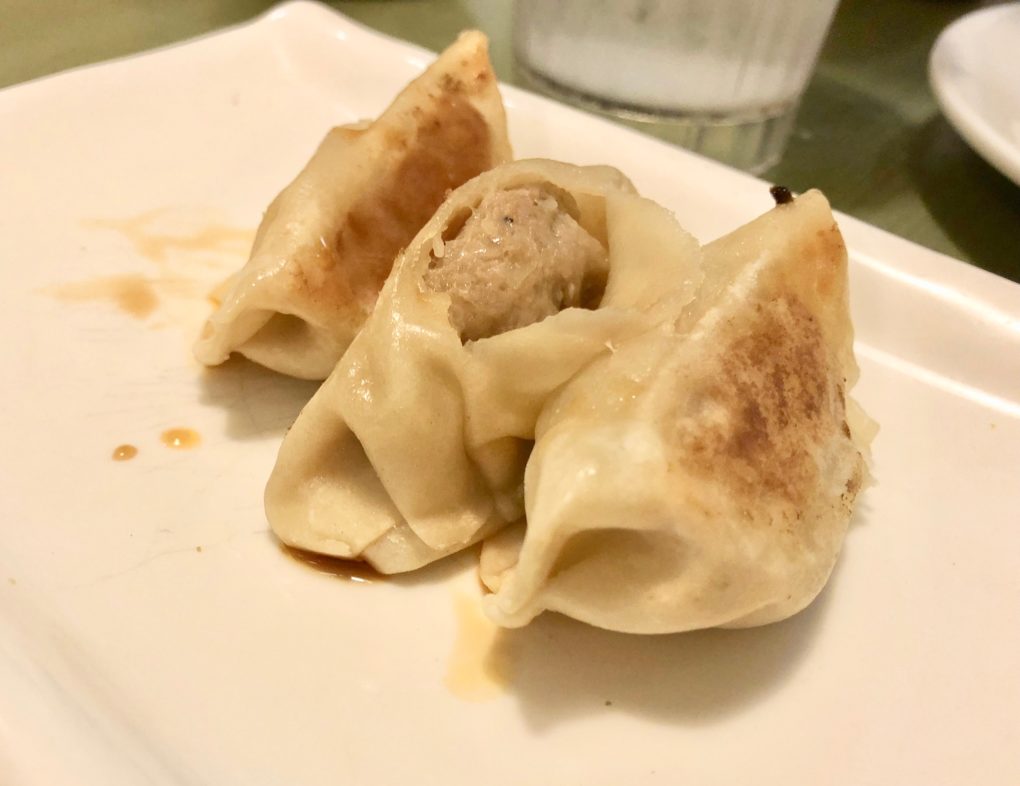 Dumplings – The pork homemade dumplings tasted great. Very juicy. lots of meat.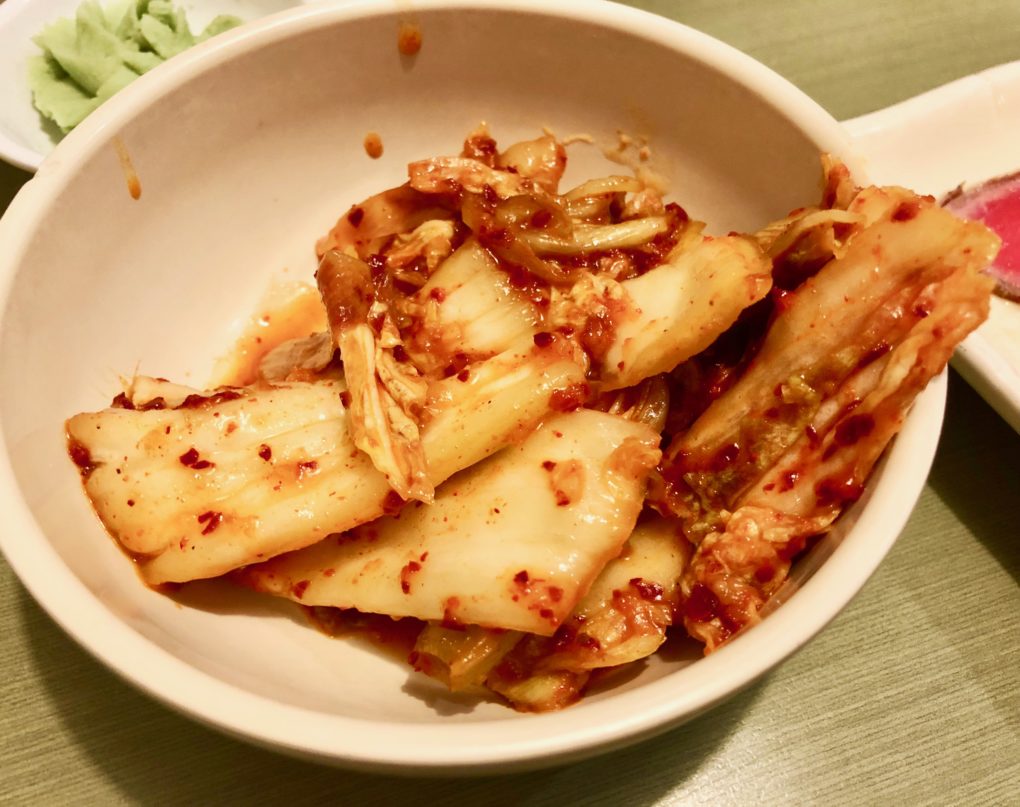 Kimchi – Kimchi is referred to as a traditional Korean dish which is made with ginger, garlic, vegetables, fish, salt and chili peppers. Here the Kimchi taste was very authentic. I love it.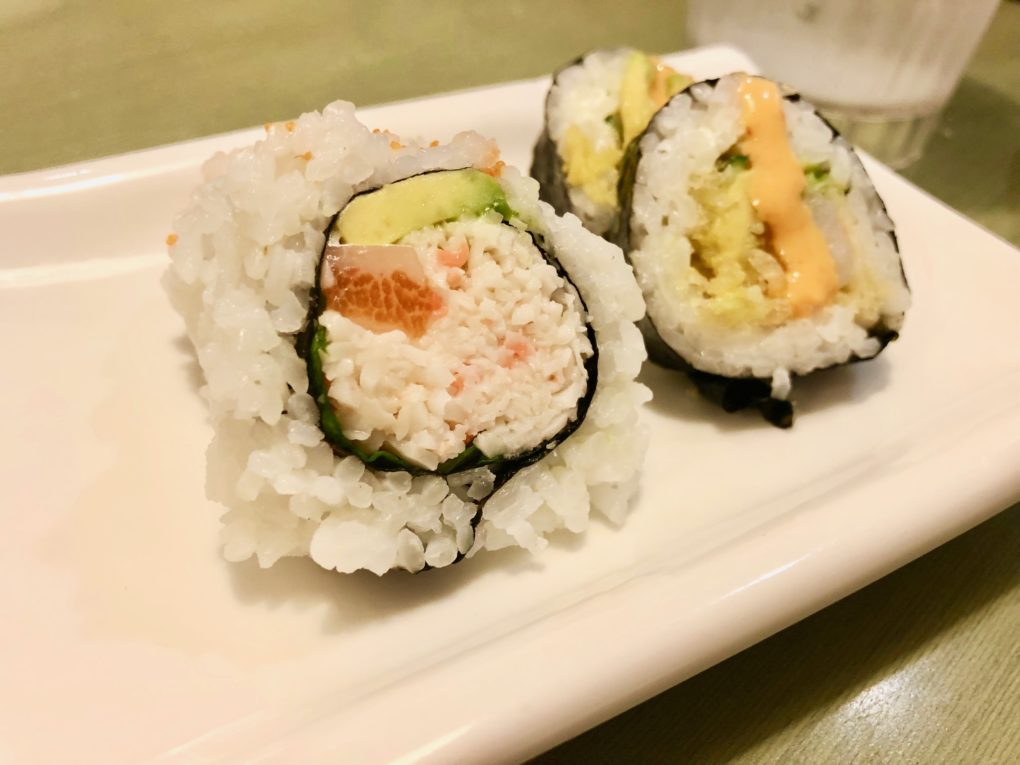 Regular Sushi Rolls – Very normal sushi rolls. Nothing excited.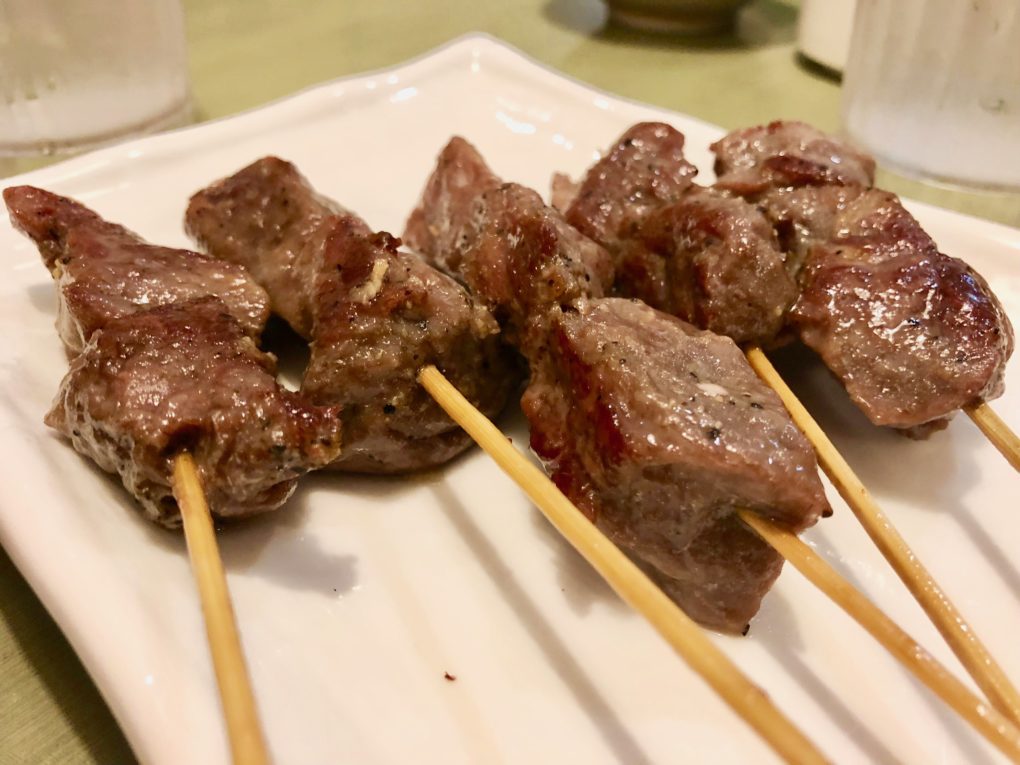 BBQ Steaks – Meat was great, but it's tasteless.
The Deep Fried Calamari (Ika Karaage) was Quite tasteless really. with the sweet chili sauce. It was great.
Address: 3665 Kingsway, Vancouver, BC V5R 5W2
Phone: (604) 433-6388
Website: http://topgungroup.com/restaurants/kingsway-sushi/
Hours:
| | |
| --- | --- |
| Monday(Family Day Canada) | 11:30a.m.–2:30p.m., 5:30–11p.m.Hours might differ |
| Tuesday | Closed |
| Wednesday | 11:30a.m.–2:30p.m., 5:30–11p.m. |
| Thursday | 11:30a.m.–2:30p.m., 5:30–11p.m. |
| Friday | 11:30a.m.–2:30p.m., 5:30p.m.–12a.m. |
| Saturday | 11:30a.m.–2:30p.m., 5:30p.m.–12a.m. |
| Sunday | 11:30a.m.–2:30p.m., 5:30–11p.m. |
Food

Service

Atmosphere

Cleanliness

Price (1Expensive to 5Cheap)