2017.10.24. MONTANA'S BBQ & BAR
Address
4916 130 Ave SE #400, Calgary, AB T2Z 0G4
Phone number
(403) 726-2991
Hours of operation
Monday – Thursday 11:30 am – 10:00 pm
Friday & Saturday 11:30 am – 11:00 pm
Sunday 11:00 am – 10:00 pm
Montana's BBQ & Bar is one of my favorite Canadian Restaurants. There are so many locations in Canada. I've always been there for lunch when I was in Vancouver. Montana's BBQ and Smoke Meat are the most famous. They grill meat. Meat is like a high-five for your mouth. Smoked ribs, juicy burgers, fire-grilled steaks are super awesome tastes.
My boyfriend and I went to Montana's BBQ & Bar this Monday in Calgary. It was our first time having Montana in Calgary. The location is on South East side of the Calgary and its right across the street from The Home Depot. There are many parking spots outside the restaurant, which is convenience for customers to park their car. We arrived Montana around lunch time. Because of the weekday, the restaurant was not busy as usual. We had a table very fast. After few minutes, the server came to our table and began to take orders.
The same as many other Montana restaurant, this place has the Lunch Combo Menu. Both of us got Lunch Combos. I had House Green Salad, Beef Sandwich, and Seasonal Soup. My boyfriend ordered Caser Salad, Pork Sandwich, and Pot Roast. Our food came out fast. They were all fresh and well cooked. They were in the small portion, but it's very delicious and tasty.
In summary, we love our lunch at Montana's BBQ & Bar. Hopefully, we will come back to Montana again in the nearly future.
Seasoning Sauces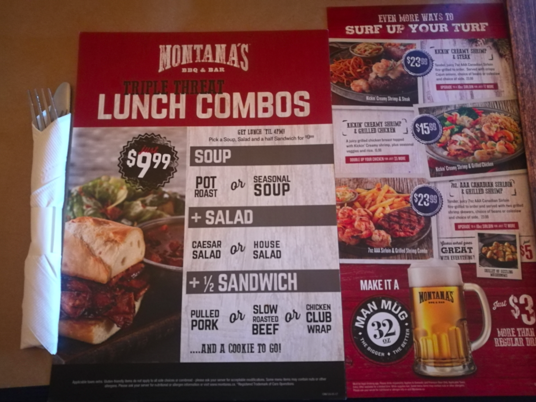 Lunch Combos Menu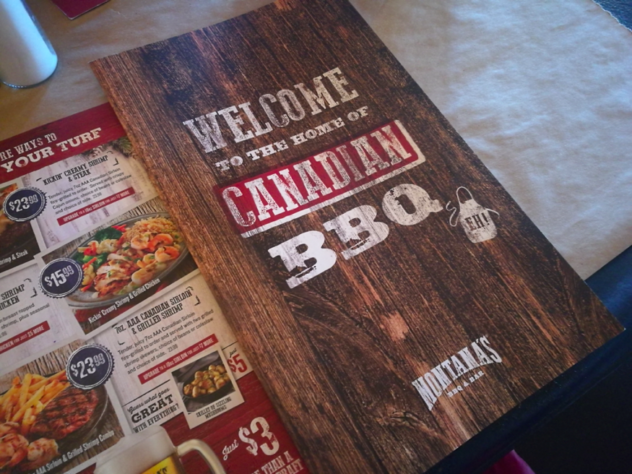 Regular Menu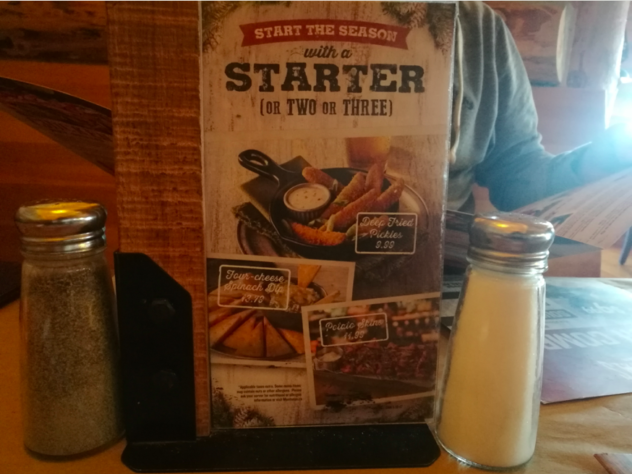 Starter Menu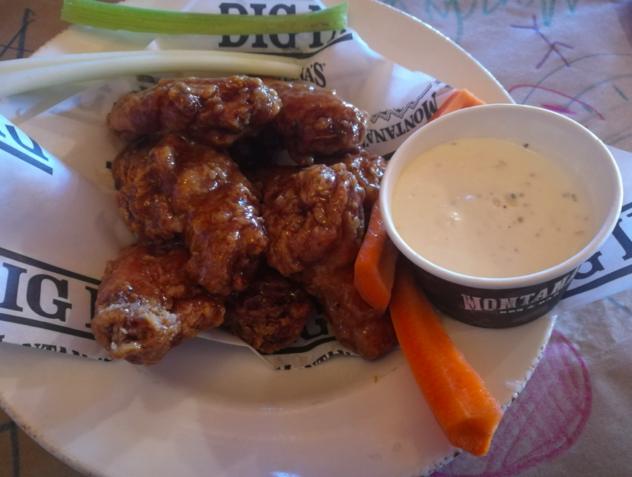 Chicken Wings Monday 1/2 prices $7.00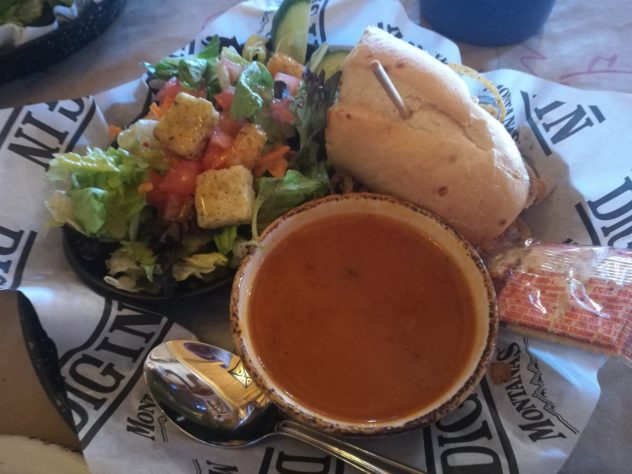 Lunch Combo: House green salad, beef sandwich, seasonal soup $9.99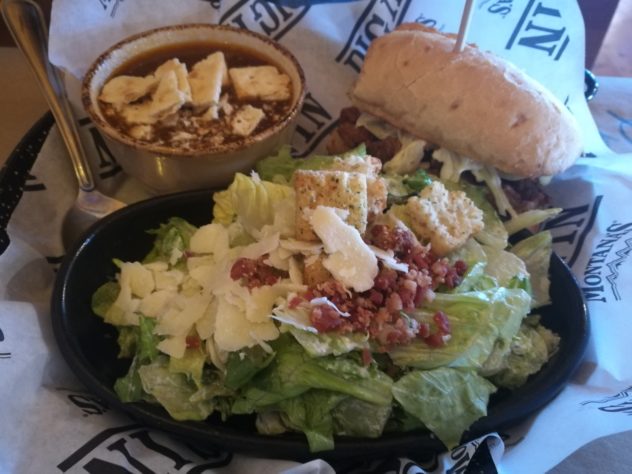 Lunch Combo: Caser Salad, pot roast, pork sandwich $9.99
Food

Service

Atmosphere

Cleanliness

Price (1Expensive to 5Cheap)