2018.03.07. GORO+GUN RAMEN
ADDRESS Scotia Centre, 7 Ave SW #245, Calgary, AB T2P 2W3
PHONE NUMBER (403) 237-5596
OPERATION HOURS
MONDAY – TUESDAY 11:00 AM – 8:00 PM
WEDNESDAY – FRIDAY 11:00 AM – 9:00 PM
SATURDAY 12:00 PM – 9:00 PM
SUNDAY CLOSED
WEBSITE http://goroandgun.ca/home
GORO + GUN RAMEN is a Japanese Restaurant, which contemporary eatery serving sushi rolls, ramen soups & Japanese mains such as BBQ teppanyaki. By accident, I found this restaurant in the Core Mall downtown Calgary on last Wednesday and had a quick lunch there.
Environment:
I arrived restaurant around 12 pm, which was right at the lunchtime. There were so many people in the restaurant. I had to wait for a table outside the restaurant about 10 to 15 mins. After a while, the server took me inside the restaurant. The restaurant designed into two parts dining and bar. since it was super busy. I had to sit on the bar side of the restaurant. The restaurant was very nice and clean. Inside the restaurant had modern style design. It was a very fancy restaurant.
Service:
After I sat down, the server guy brought the menu and water to me. He was very nice and friendly. He has provided a very helpful suggestion for me to order.
Food & Prices :
TONKOTSU RAMEN for lunch.  It was a little bit pricey around $ 13. The ramen was including pork belly, red ginger, arugula, fried onions, and pork broth. After waiting about 5 mins, my food came out of the kitchen. It was in a big fancy bowl. Looks like it's a very small portion of food. However, I felt super full after I ate them all. The soup was very tasty.
In summary, It was my best ramen experience in Calgary so far. Even though it was expensive, it was very nice to have a try in the new restaurant.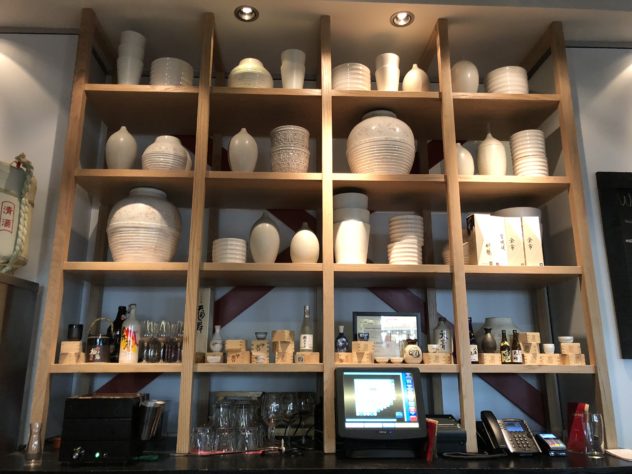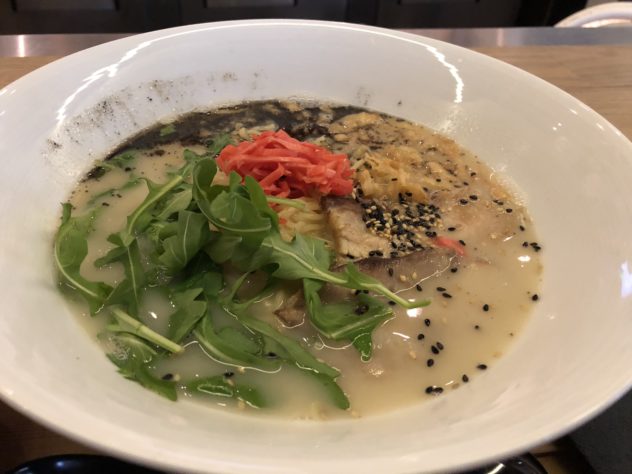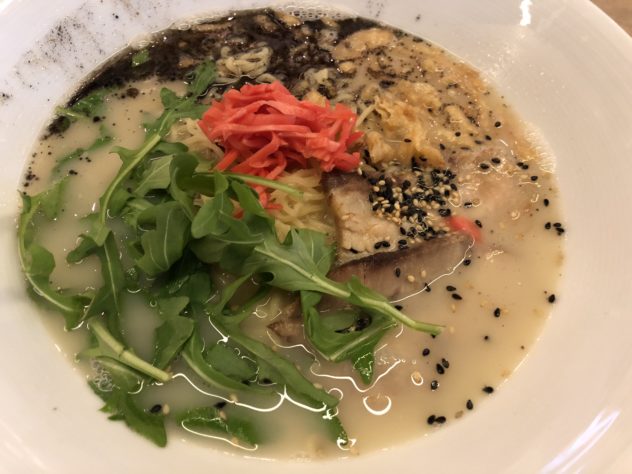 TONKOTSU RAMEN  |  13 pork belly, red ginger, arugula,  fried onions, pork broth
Food

Service

Atmosphere

Cleanliness

Price (1Expensive to 5Cheap)