COSTCO WHOLESALE KAMLOOPS
2017.04.27. COSTCO WHOLESALE KAMLOOPS (Website) 
RATING
Food 4.5/5.0
Service 3.5/5.0
Ambience 3.0/5.0
Price $ 

Address 1675 Versatile Drive Kamloops, BC V1S 1W7
Phone number (250) 374-5336
Hours of operation 
Monday – Friday  10:00 AM – 8:30 PM
Saturday 9:30 AM – 6:00 PM
Sunday  10:00 AM – 5:00 PM
As always, We stopped by Costco in the City of Kamloops for the cheaper gas on the way to Calgary, AB from Vancouver, BC. After that, we grabbed some hot dogs and small snacks to go on the road trip. The Costo in Kamloops is different from Costcos in the Great Vancouver Area. It still keeps all the fresh condiments for people to pick their own the hot dogs toppings, which is very convenience. Food in Costco is very cheap and fresh. You do not need a Costco card to get into the food court, which is great.
Chicken Strips and Fries $6.49 
The fries are very very fresh and tasty.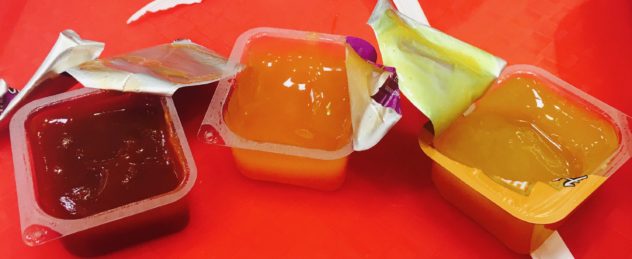 Dip sauces for Chicken Strips and Fries  Free
There are three kinds of dipping sauces, include BBQ, Honey Mustard, and Sweet&Sour. People mostly like BBQ and Honey Mustard. My person preference is the Sweet & Sour.  Eat with Chichen Strips and Fries is an awesome choice.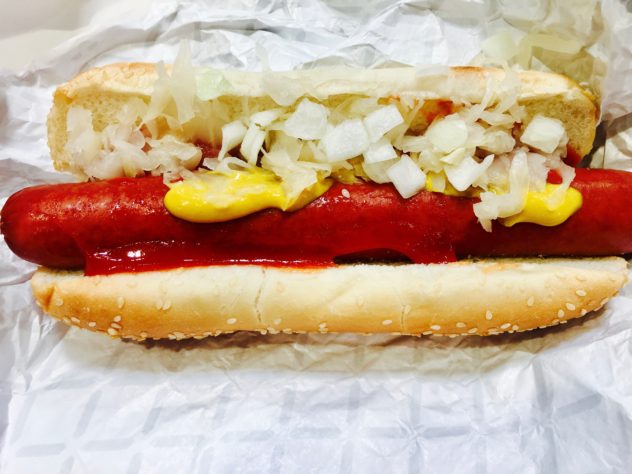 Hot Dog  $1.50
Hot dogs come with 20 OZ POP with the refill. The Hot Dogs are all beef or polish sausage. Based on person preferences, people can add different toppings on their hot dogs.  I alway add Ketchup, Mustard, and Onions.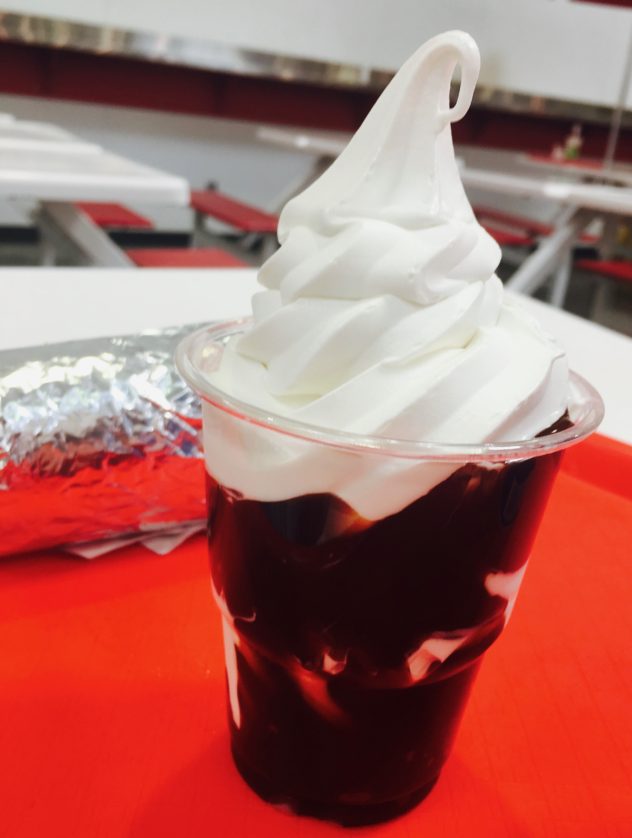 Ice Cream Cone $1.99
Ice Cream Sundae $2.29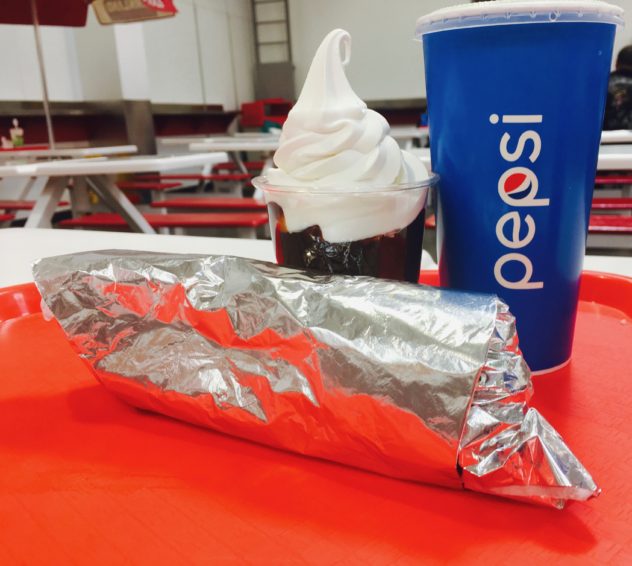 Hot Dog Combo  + Ice Cream Sundae 
Costco Wholesale