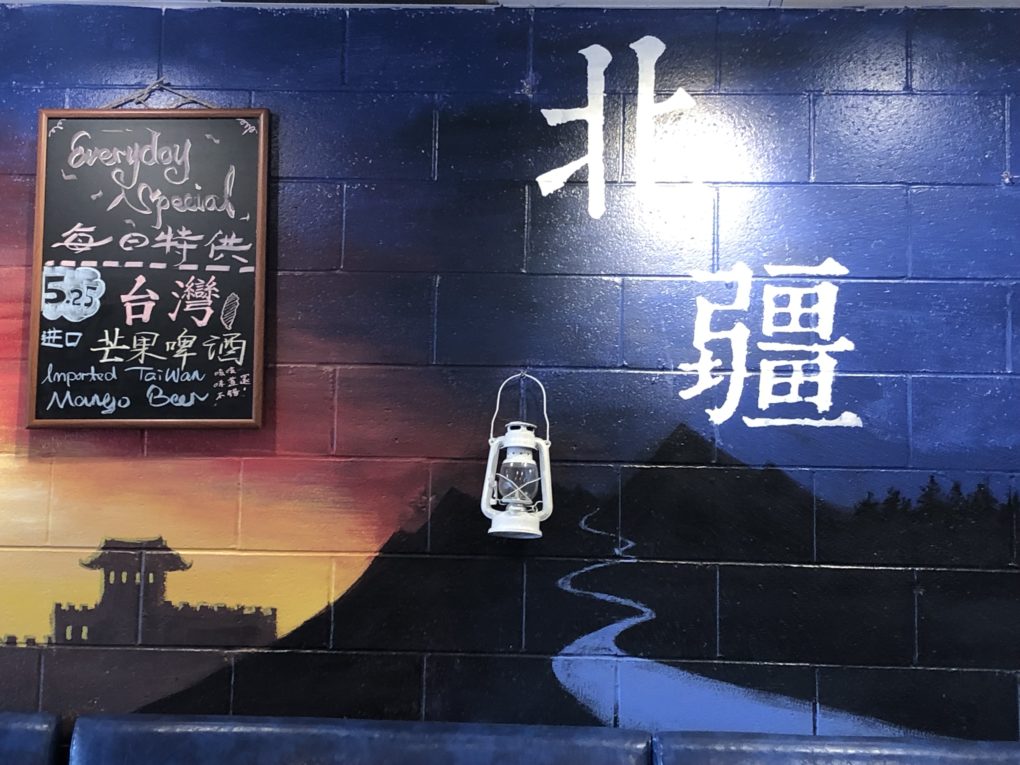 Bei Jiang Restaurant is a Chinese restaurant located on Kingsway Vancouver. Because of the location, it's very easy to find, but not convenience to park your car. I remember there is BeiJiang Restaurant serves Uyghr dishes like Dapanji and Cumin Lamb in Richmond, I'm wondering if this is the same one.
Last weekend, my boyfriend and I went out for lunch. By accident, we found BeiJiang restaurant on Kingsway. It's a small restaurant, only has 4 big and 4 small tables. Everything has been renovated. Inside the restaurant, the whole environment decorates in traditional Chinese style.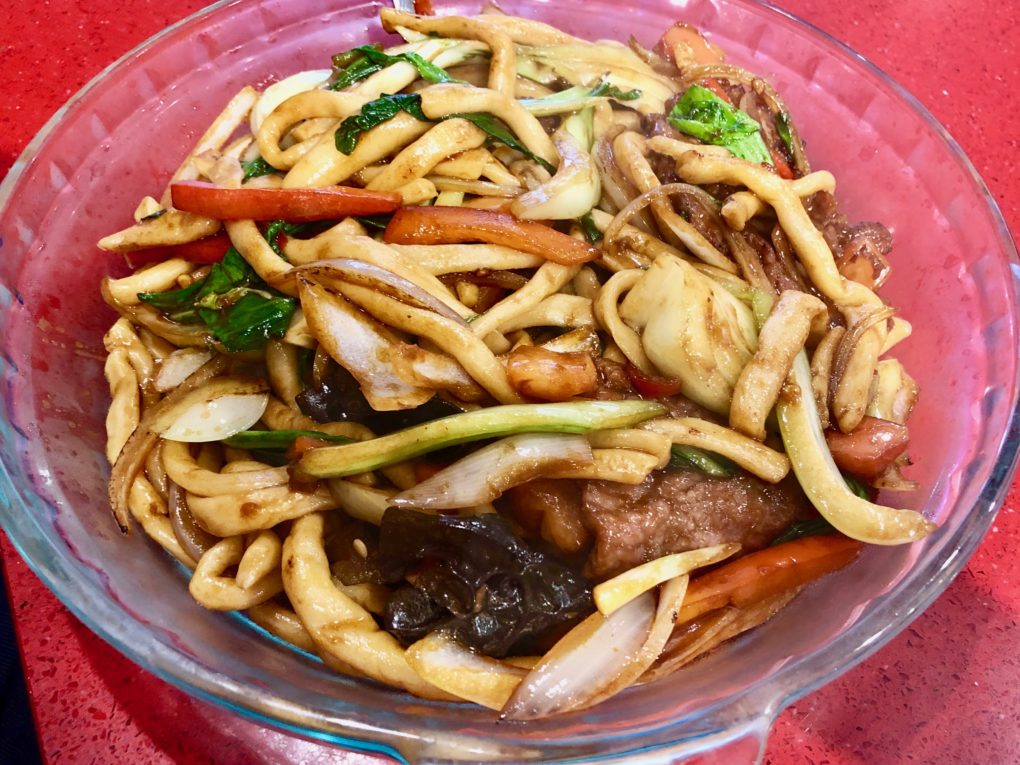 My boyfriend ordered beef stir-fried hand-made noodles and I had lamb one. Both of the noodle dishes cost us $24 in total. It's very easy making dish. Noodles add veggies. The taste of this dish was delicious. But, it's too oily.
Address: 3281 Kingsway, Vancouver, BC V5R 5K4

Phone: (604) 428-5885
Website: https://northxinjiang.business.site/
Hours:
| | |
| --- | --- |
| Saturday | 12–2:30p.m., 5–10:30p.m. |
| Sunday | 12–2:30p.m., 5–10:30p.m. |
| Monday | 12–2:30p.m., 5–10:30p.m. |
| Tuesday | 12–2:30p.m., 5–10:30p.m. |
| Wednesday | Closed |
| Thursday | 12–2:30p.m., 5–10:30p.m. |
| Friday | 12–2:30p.m., 5–10:30p.m. |
Food

Service

Atmosphere

Cleanliness

Price (1Expensive to 5Cheap)