Kung Fu Noodle Restaurant has three locations (Downtown, Richmond, Vancouver) before. Right now, there are only two locations. The Richmond location has been closed. I have been to the Downtown location on Seymour St street a couple times after I moved back from Calgary. The taste of food was not good as before. The location near Joyce Skytrain Station is on Harold Street, which is 10 minutes away from my home. Since this location is nearby Joyce Skytrain and Kingsway one of the busiest street, it's always busy. But, it's very hard to find a parking spot.
My boyfriend and I have been to Harold Street Location many times. This location is very small. There are only a few tables in the restaurant. I guess that most customers order the take out. We always ordered something again and again. Rice Noodle Bowls, Sweet Sour Pork, and Chinese Donuts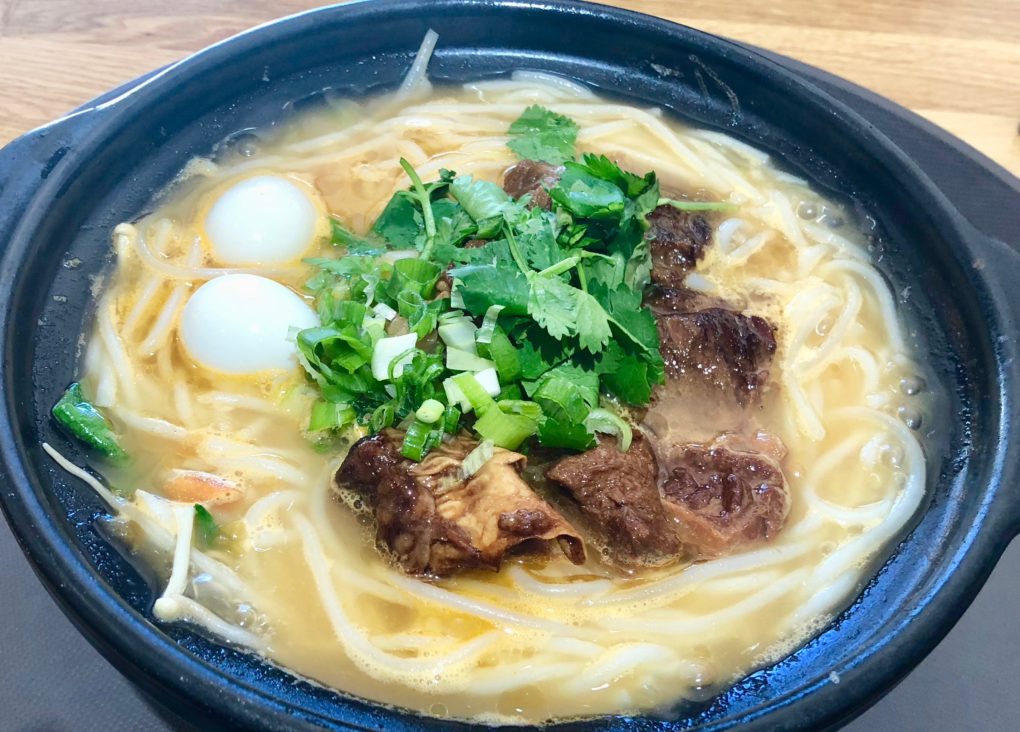 $9.95 Beef Brisket Noodle Noodle in tomato pumpkin broth. The clay pot was super hot. Lots of meat are in the pot. Large portion of noodle bowl. It's better to share between two people.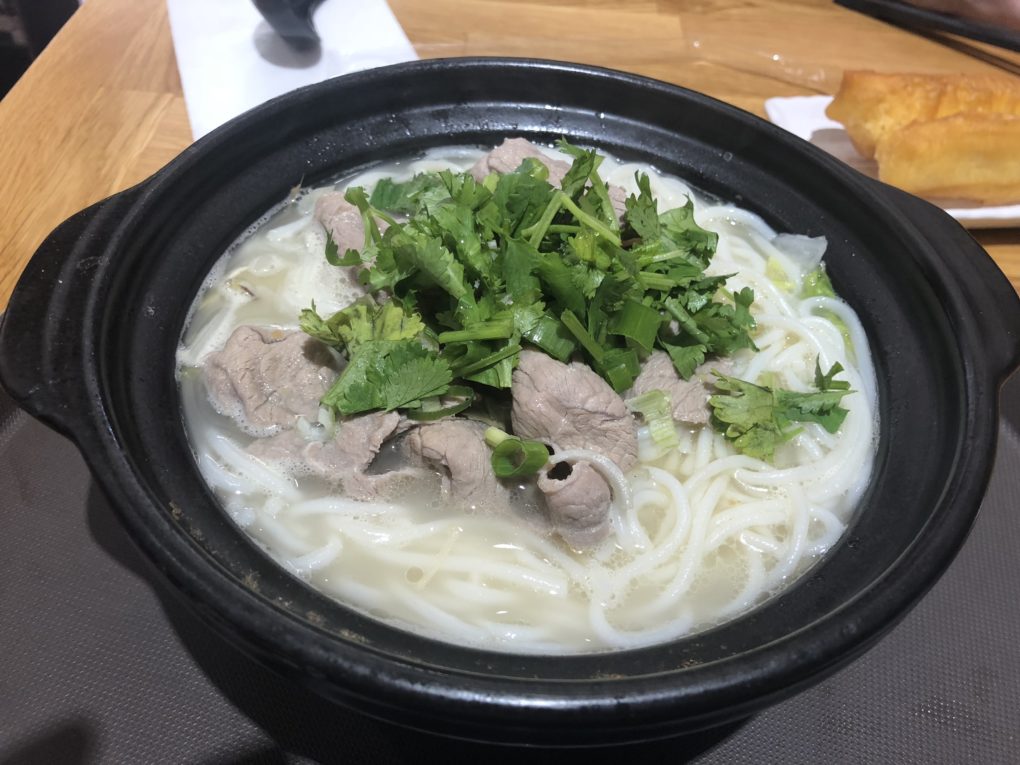 $9.95 Clay Pot Noodle Combo. It includes noodles + Broth + Vegetable based + One Topping in Clay bowl. For this combo, I always pick Rice Noodle, original chicken broth, Lamb slices, and added vegetable. Lamb is my favorite in this noodle soup. I like to order this Clay Pot in rainy day. Nice warm. So delicious.
$14.85 Sweet and Sour Pork. It's my boyfriend's favorite dish. The taste of food is very authentic. Sweet and sour pork is arguably one of the most popular Chinese dishes in the North America, but as with most classic dishes, it's difficult to find a go-to recipe. We have tried this dish in so many restaurants. Both of us believe that the most delicious one is from Kung Fu Noodle house. The pork is coated and fried until crispy, with tons of nooks and crannies that catch the sweet and sour sauce.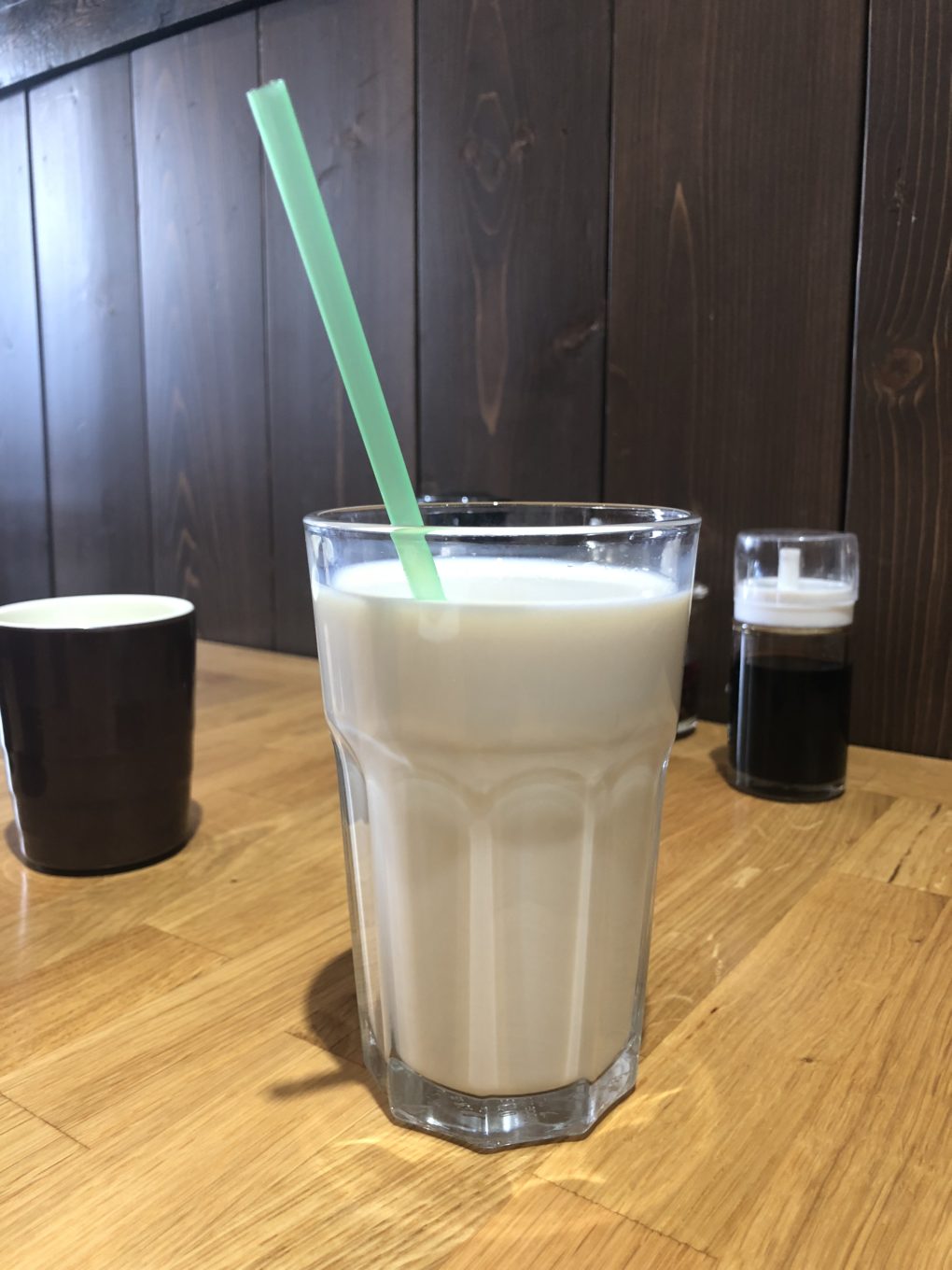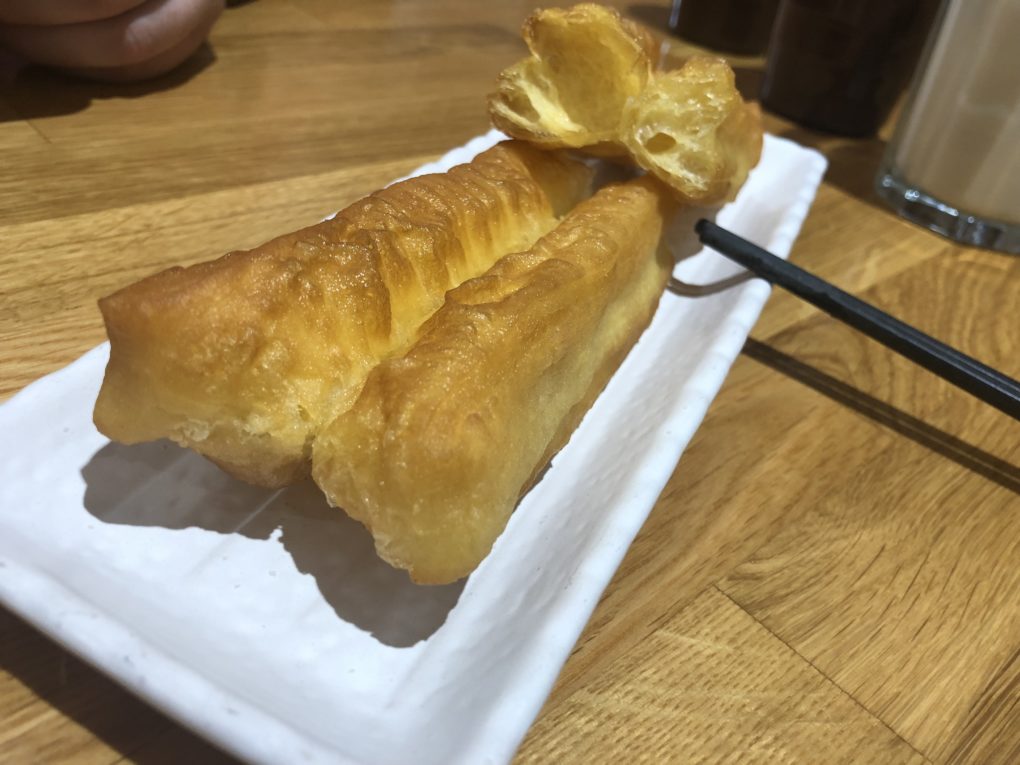 $3.95 Chinese Doughnut + Soy Milk Chinese Doughnut is Chinese fried dough or Chinese crullers, is a breakfast favorite in China. It always serves with soy milk . Very Tasty and authentic

The food came out from Kitchen fast in this restaurant. All the food are fresh, hot, and in large portion. All food are tasty, delicious, and authentic. The price of the food was cheap. We have been to this place many times. We enjoy eating at this place. Highly recommend this Chinese Restaurant.
Address 5615 Harold Street Vancouver, BC V5R 4J9 Renfrew-Collingwood
Phone (604) 559-8868
Website http://www.kungfunoodle.ca/default.asp
Hours Mon – Sun11:30 am – 8:30 pm
Food

Service

Atmosphere

Cleanliness

Price (1Expensive to 5Cheap)