After the quick shopping at Metrotown on Saturday morning, my friend took me to LA Foret to have some snacks. It was my first time at this place. We had a such great time there.
Location: LA Foret is located between Royal Oak and Metrotown Skytrain stations. Because of the location, it was always very busy and difficult to park the car. There is only a few spots in the front and a couple at the back. Since we arrived early, we found a spot at the back. My friend told me that she had to park few blocks away sometimes when she visited this place.
La Foret is a restaurant, patisserie and cafe. It has a huge space inside. About 84 seats inside the cafe. Since Foret means forest in French, it has used trees and plants surrounds the space. Walking inside the restaurant, you will have totally different feeling.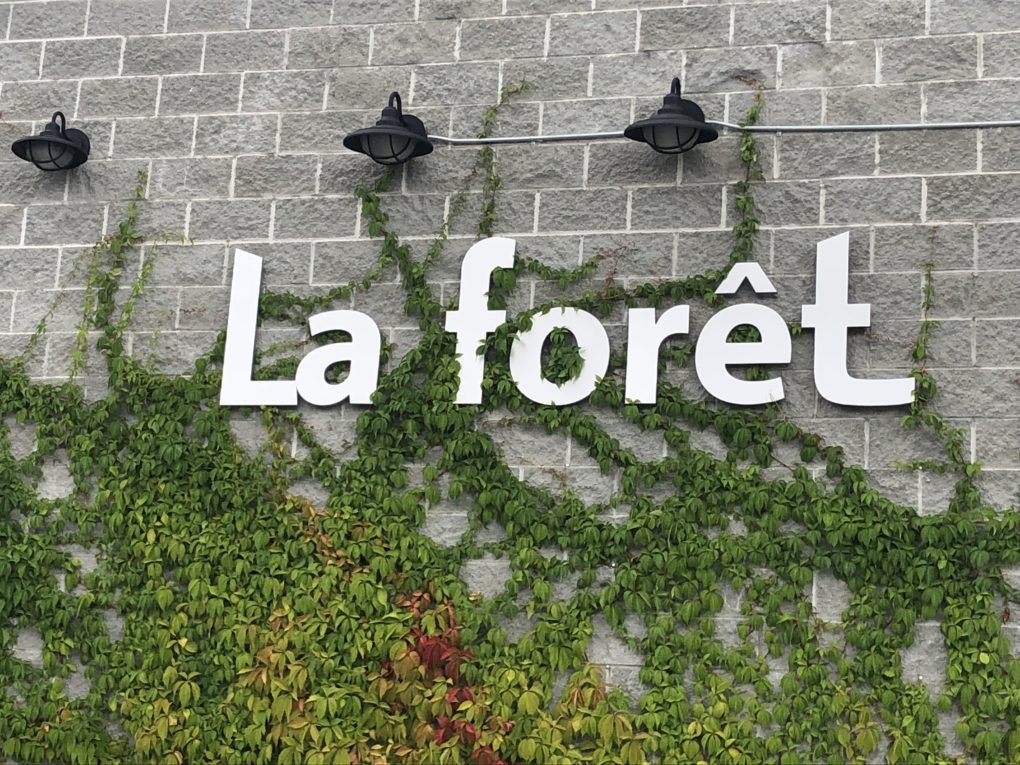 Since it's still early, my friend and I only ordered one Green Tea Waffle and two small slides cakes to share.
The Green Tea Waffle was made by fresh kiwi, strawberry, green tea ice cream, walnuts, green tea sauce and house-made whipped cream. The Waffle was freshly made. Large portion. The taste of the waffle was very delicious. Sweet Strawberry. Sour Kiwi and strong taste of the green tea flavor. Awesome choice. The price is a little bit expensive, which is around $14.
The double chocolate cake is $7 per piece. The price is expensive. It has consisted of layers of chocolate cake sandwiching chocolate mousse and was covered in a layer of shiny chocolate frosting. The cake was very nice not too sweet. Love it.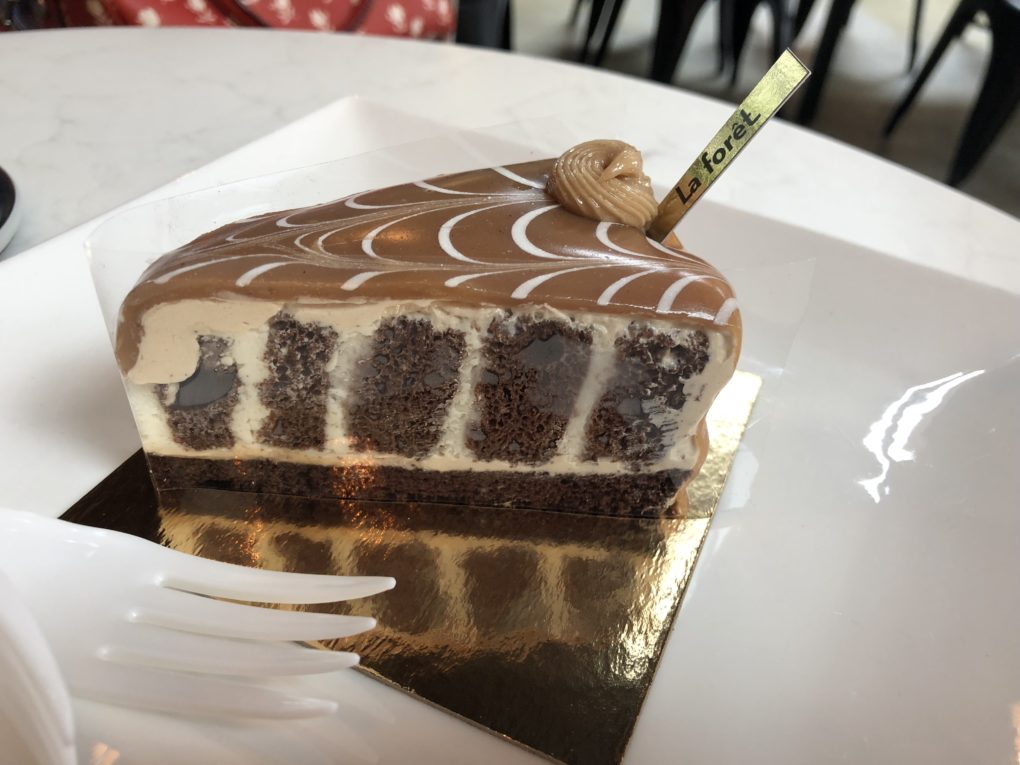 Earl Grey Mousse Cake $7.5 per piece. The price is more expensive than a double chocolate cake. The earl grey flavor is my favorite.

Service: The servers at La Foret were nice and friendly. They were all knowledgable about their products. If this is your first time, they will give you detail explanation about all their products.
In summary, I found nice and comfortable to have food at La Foret and enjoy its eco-system environment. Highly Recommend people.
Address 6848 Jubilee Ave, Burnaby, BC V5J 4B3
Phone (604) 428-8155
Website https://www.cafelaforet.com/menu2/
Hours : Monday to Thursday 8 am – 11 pm; Friday 8 am – 11 pm; Saturday 9 am – 11 pm; Sunday and holiday 9 am – 11 pm
Food

Service

Atmosphere

Cleanliness

Price (1Expensive to 5Cheap)