ShangHai Elan Restaurant is a Chinese Restaurant located inside the Crystal Mall. There are two entrances. One is inside the Crystal and another one is outside. My boyfriend and I have passed by this restaurant so many times. But, we still didn't get a chance to have a try. Finally, we got a chance to give a try on early Saturday Morning at the beginning of this year.
We got in from the entrance inside of the Crystal Mall. Inside the restaurant was smaller than what we expect. There are the couple of four people tables and three or four big circle tables in this restaurant. Traditional Chinese decorations and settings.
Since we were at the restaurant early in the morning when the restaurant was just opened, the staffs were eating their breakfast at the restaurant. After we arrived at the restaurant, I quickly found a table and sat down. The server brought the menu and some hot water to us.
After few minutes looked at the menu, we decided to order some small dim sum dishes for breakfast.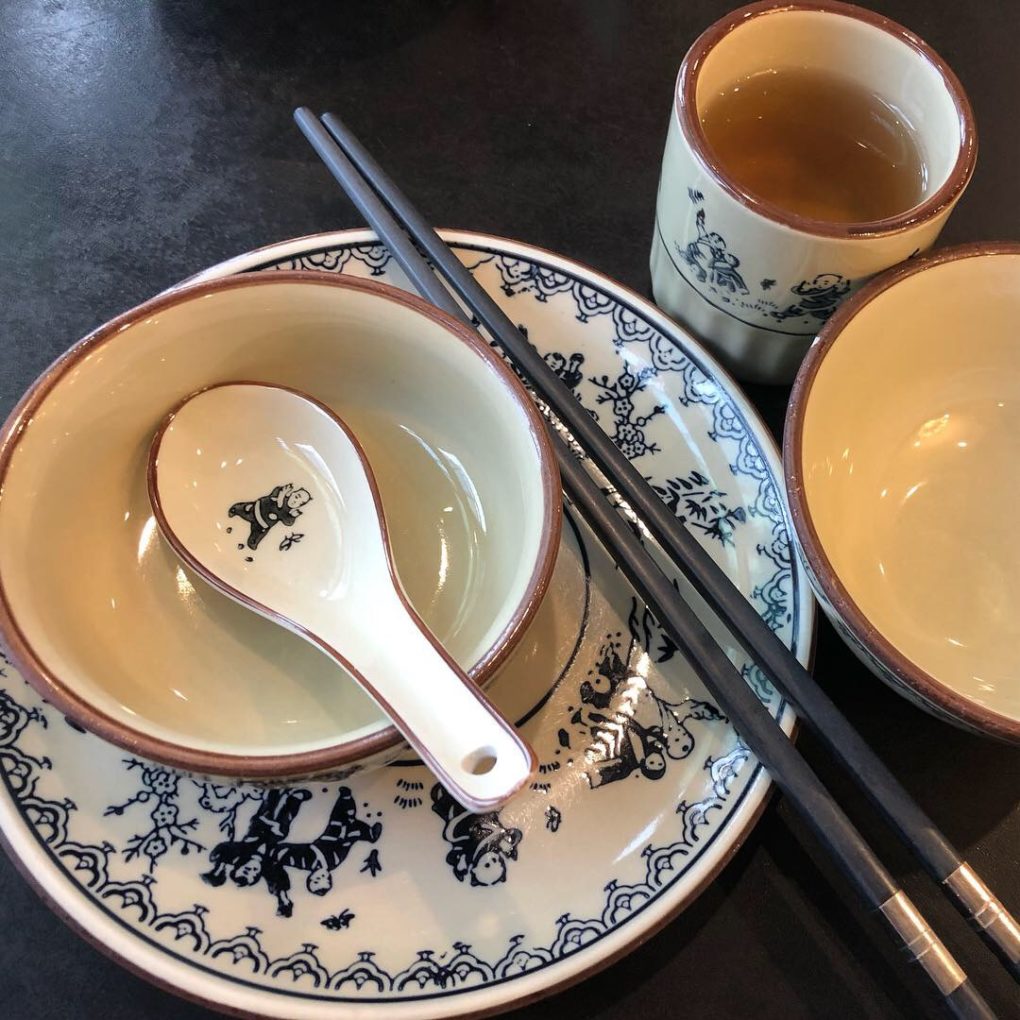 Spoon, Chopsticks, bowls, cups, and plates are nice and clean in Chinese style settings.
$7.50 Shanghai small wonton chicken soup. Growing up, a bowl of Shanghai wonton soup was definitely a treat. My grandmother always made them at home because it's super easy to make and takes so few ingredients. The taste of Shanghai small wonton chicken soup is exactly like my grandmothers' wonton soup. The wrapper of wonton is super thin: silky and light as a cloud. The soup is boiling hot and tasty. Love this soup so much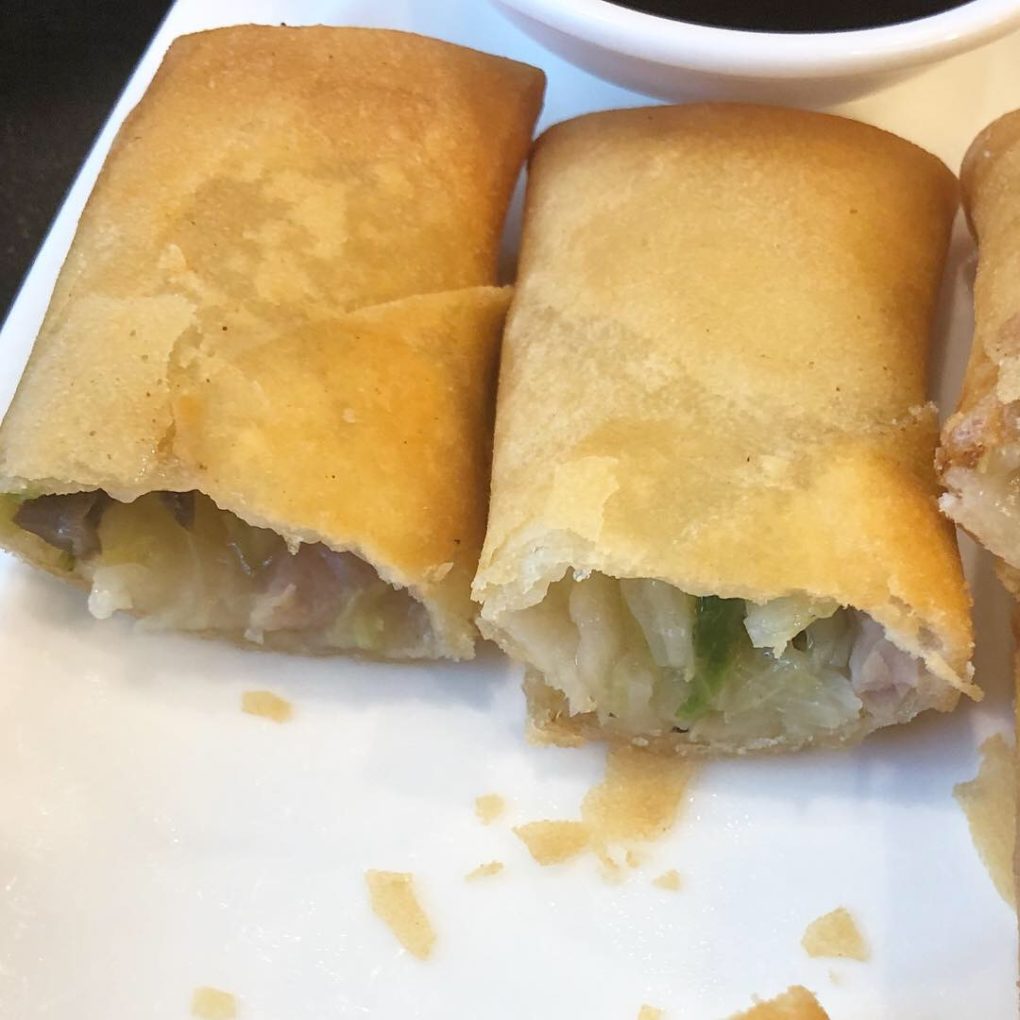 $4.50 Shanghai Spring Rolls (3pcs). It serves with some a lighter Shanghai red vinegar for dipping! The taste was great. fry the spring rolls immediately after assembling. We didn't want them to sit out for a long time, because the wrappers can become soggy from the moist filling. This dish was OK. If it has more meat inside the spring rolls, it will be better taste.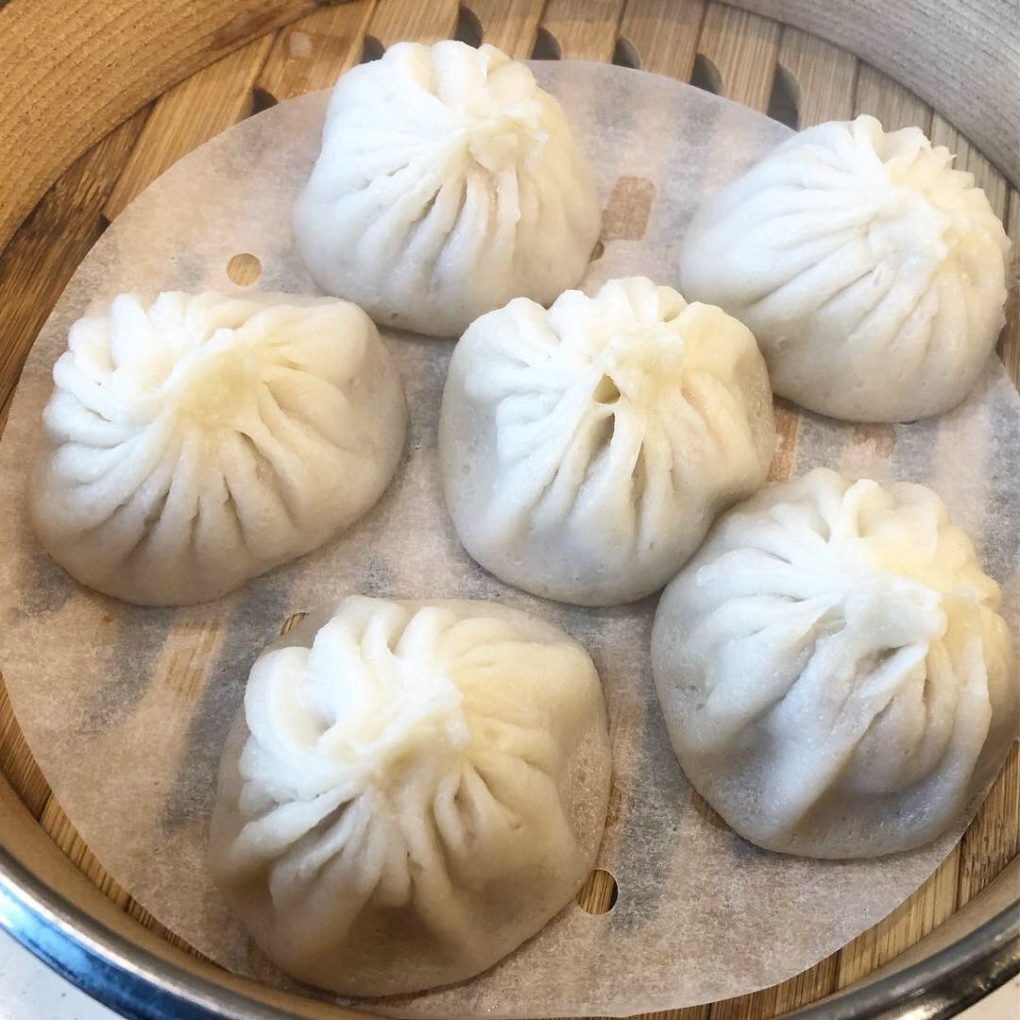 $5.50 Shanghai Style juicy pork buns (6pc). It's one of my favorite dim sum dishes. Inside the pork buns are little pockets of gelatinized broth made from chicken, pork and cured ham. The pork buns were homemade and juicy. There are lots of meat in the buns. It was super hot. The taste of the food is very authentic and delicious. I love it.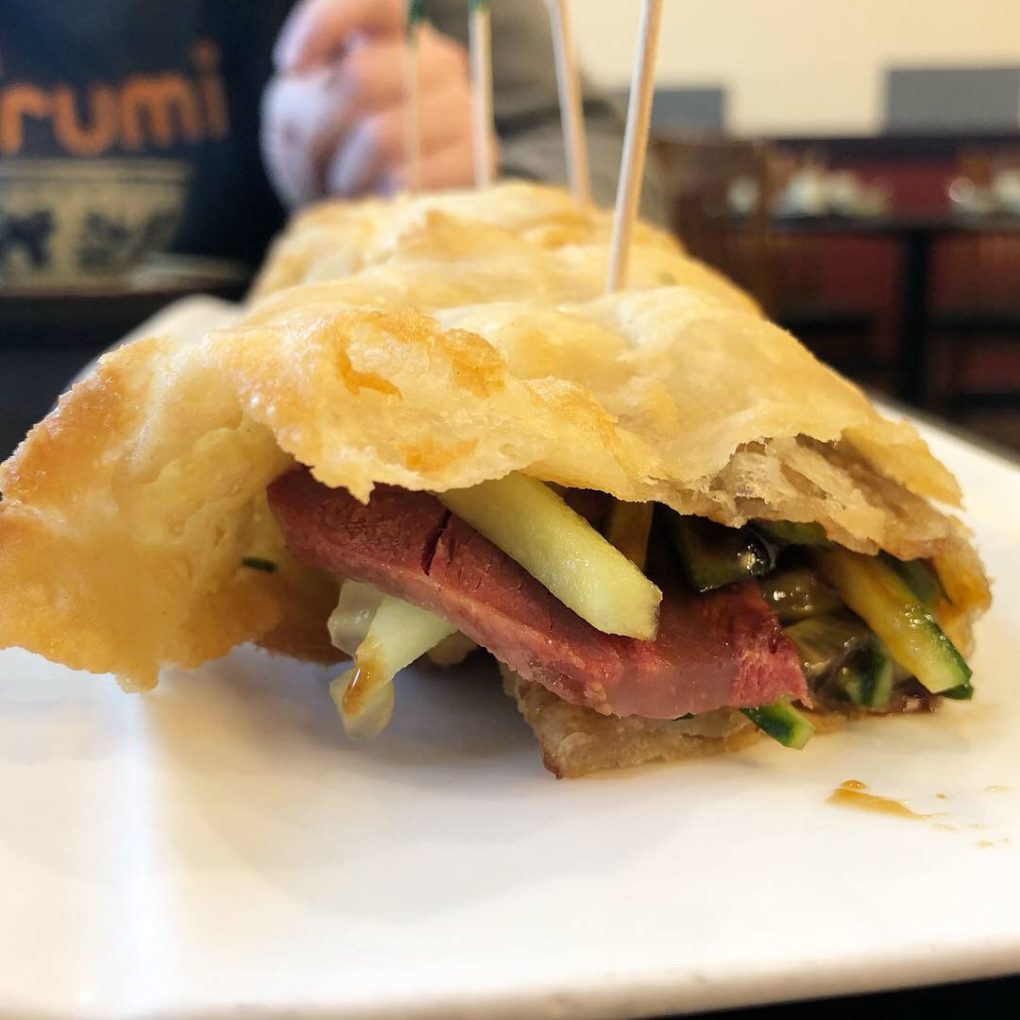 $6.50 Marinated beef wrapped with pancakes. A crispy flaky chewy scallion pancake, fresh crunchy cucumber and a warm melt in the mouth tender beef with a sweet and savory sauce all throughout. My boyfriend's favorite dish in this restaurant. He told me that the taste of this food more like Beijing Ducks. Inside of duck meat, this dish is used Beef.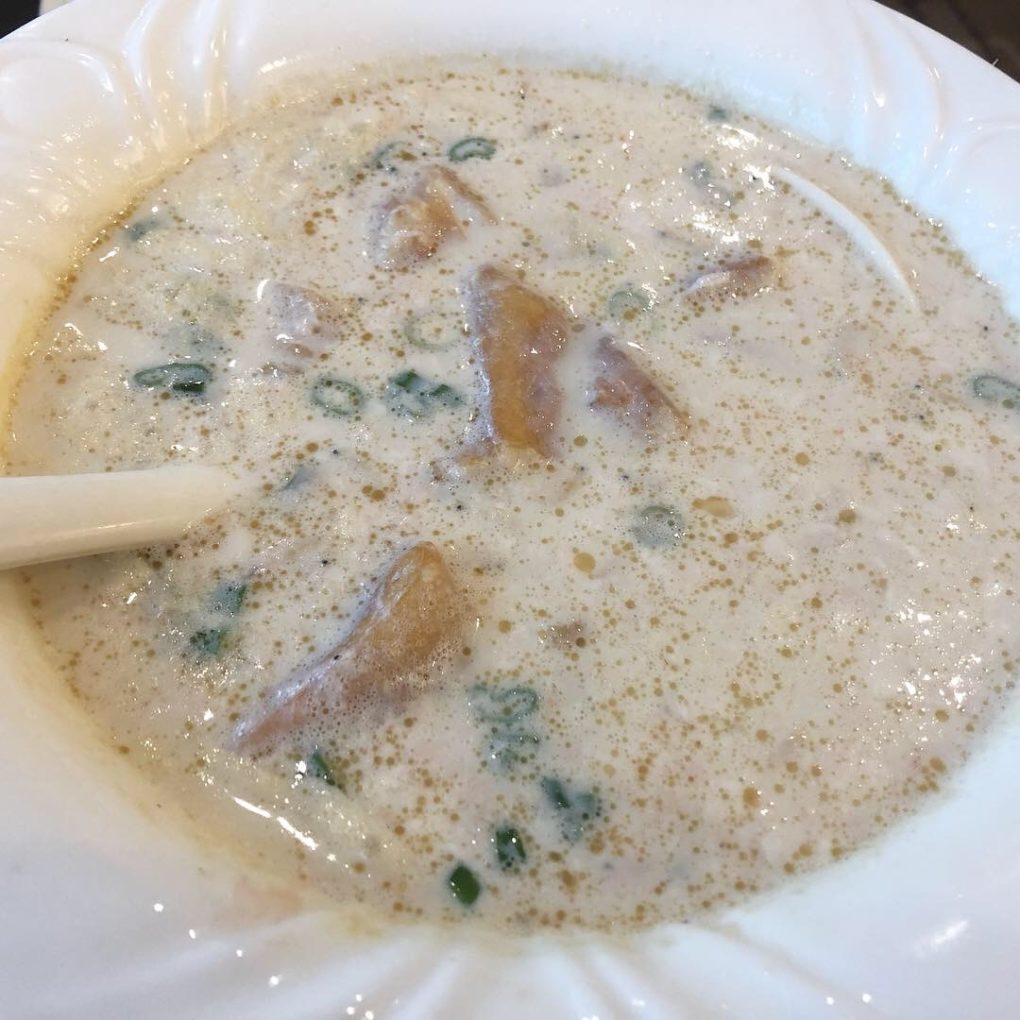 $7 Chinese Donut and Salty Soy Milk. This Savory Soy Milk Soup with deep fried Chinese Donut is a popular breakfast/brunch item in China. It's basically a soy milk soup, curdled slightly with the vinegar, and flavored with scallions, sesame oil, pickled radishes, and the crispy Chinese deep-fried Donut. We supposed to order Chinese Donut. It turned out we ordered the wrong dish. We got this one. It's hot, well cooked. But, we dont really like it.
All the food in this restaurant were well cooked, tasty, and delicious. The prices of the food was a little bit more expensive than other Chinese Dim Sum Restaurant. But, the quality and quantity of the food was great. Totally worth the prices. Highly recommend.
Address 4500 Kingsway, Burnaby, BC V5H 2B1
Phone (604) 569-2955
Hours Mon – Fri 11:00 am – 10:30 pm ; Sat & Sun 10:00 am – 10:30 pm
Food

Service

Atmosphere

Cleanliness

Price (1Expensive to 5Cheap)