Captain Boil is a big franchise seafood restaurant. It has more than 30 restaurants across Canada in different cities. There are five locations in the Great Vancouver area. I have been to the two locations before: one is on Robson St. Downtown and another one is on Kingsway Vancouver. Both of the locations served quite delicious seafood. Very enjoy eating at Captain Boil.
Captain Boil Robson St. Location is at 1487 Robson St, Vancouver, BC V6G 1C1. The location is on the one of busiest st downtown Vancouver. There are many restaurants on this street, attract so many customers. I had lunch with my friend at this location. we had a great experience there. We arrived at the restaurant around 12 pm when it just opened. So, the restaurant was not busy. Since it's on the weekend, it didn't serve the lunch combo. We decided to order seafood separately. We ordered Shrimps, Mussels, and Snow Crab legs 1lb each with Cajun, Captain's Boil and Garlic sauces. All the seafood we ordered comes in the arrival of the mains, not on plates, but straight out of the boiling pot with flavors added, delivered to the table still steaming hot in big (biodegradable)  clear-plastic bags!  Mussels are my most favorite dish in this place. They are big and very great quality.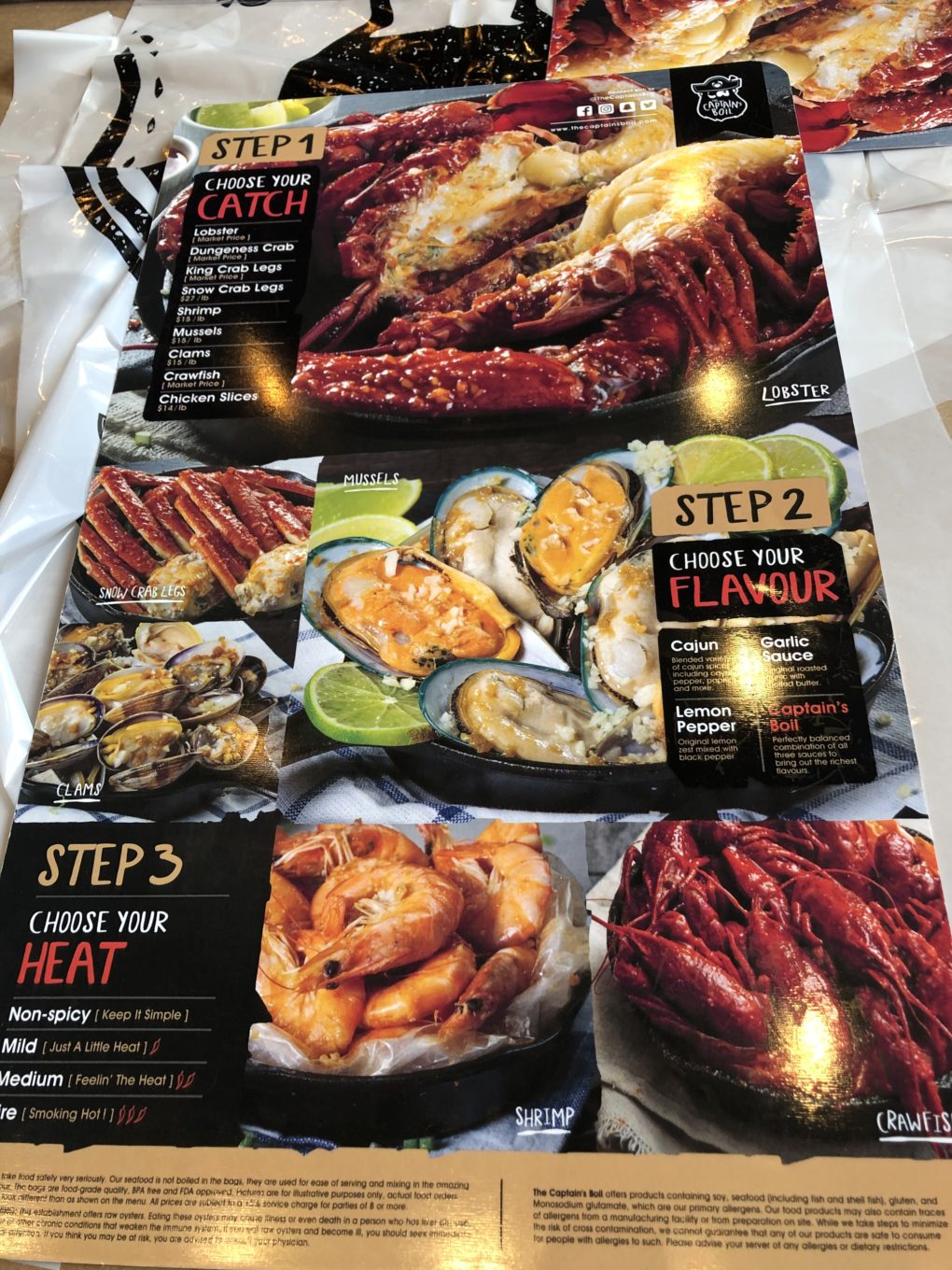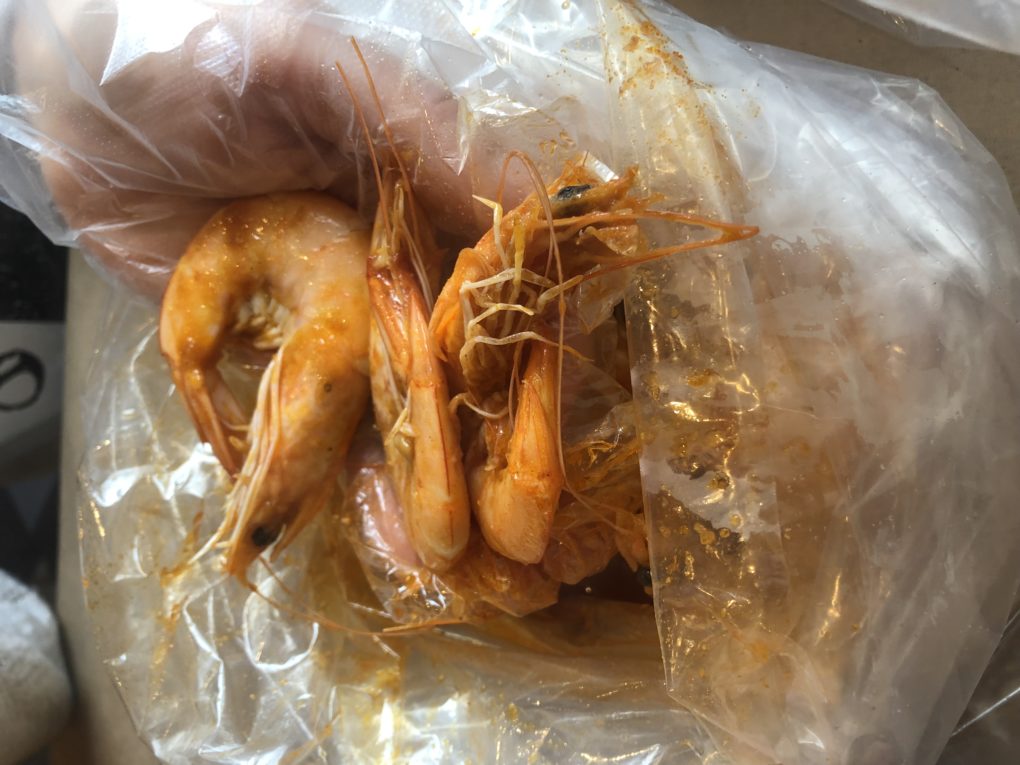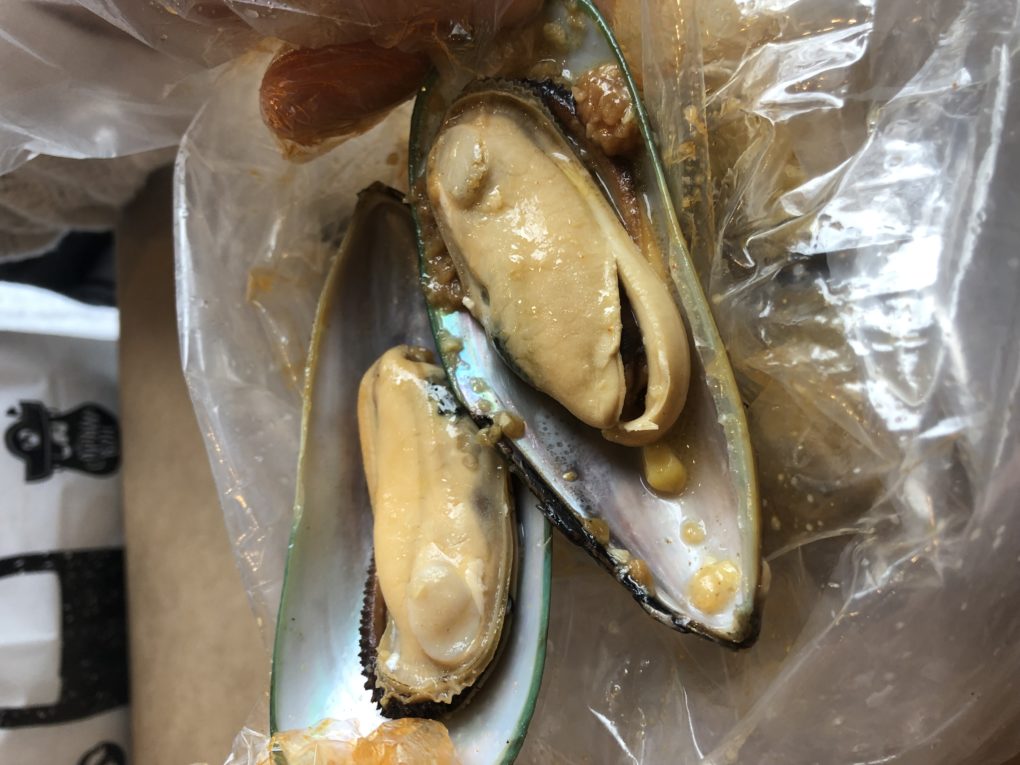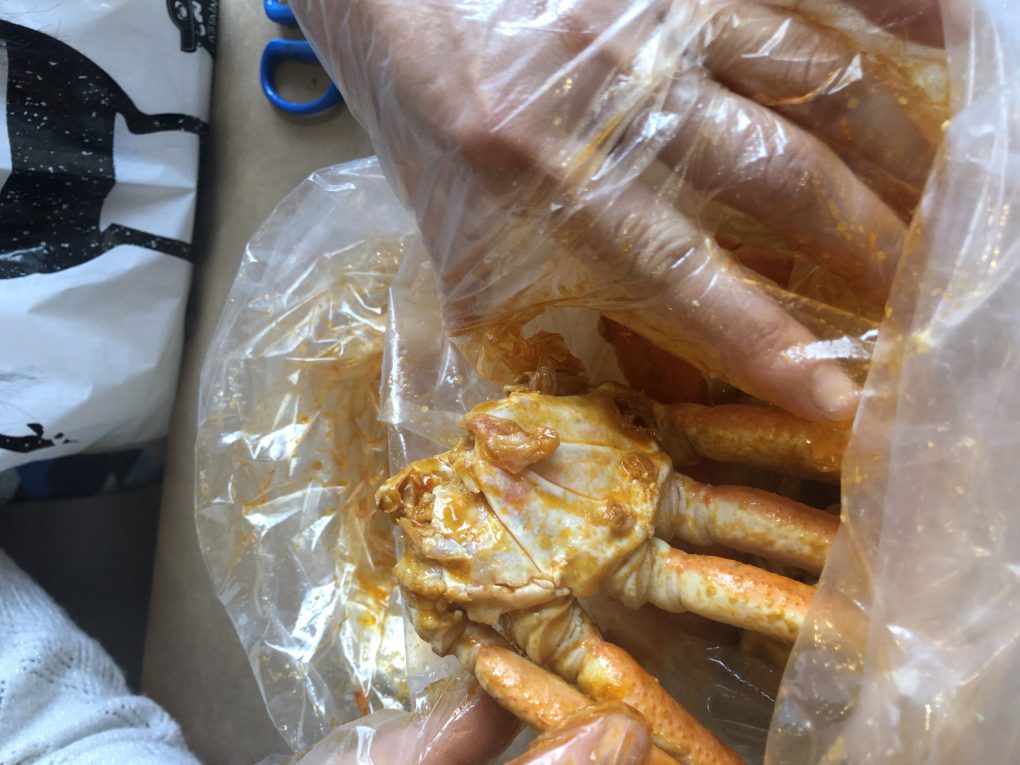 Address: 1487 Robson St, Vancouver, BC V6G 1C1
Hour:
| | |
| --- | --- |
| Monday(Civic Holiday) | 12–10p.m.Hours might differ |
| Tuesday | 12–10p.m. |
| Wednesday | 12–10p.m. |
| Thursday | 12–10p.m. |
| Friday | 12p.m.–12a.m. |
| Saturday | 12p.m.–12a.m. |
| Sunday | 12–10p.m. |
Phone: (604) 620-3099
Captain Boil Kingsway Location is at 3309 Kingsway, Vancouver, BC V5R 5K6. The same as Robson St. location, is a super busy street in Vancouver. Many restaurants are on the street. Such a great location to open a restaurant on this street. I have been to this location twice with my friends and fiances. The first time was all you can eat Mussels night. The second time was lunch combo. For all you can eat Mussels dinner, three of us had 2lbs mussels each plus fries. It was awesome. The big plastics bags were full of fresh seafood. Yummy! Captain Boil's Lunch combo is another great combination. Fish or Chicken Teriyaki with rice with Seafood Assortments (2 Crawfish, 2 Mussels, 2 Shrimps, and 2 Clams). The total is only $13, which is such a great deal. Super hot rice with teriyaki sauce on top is super delicious. Definitely, we should go back to Captain Boil again.
Address: 3309 Kingsway, Vancouver, BC V5R 5K6
Hour:
| | |
| --- | --- |
| Monday(Civic Holiday) | 11a.m.–11p.m.Hours might differ |
| Tuesday | 11a.m.–11p.m. |
| Wednesday | 11a.m.–11p.m. |
| Thursday | 11a.m.–11p.m. |
| Friday | 11a.m.–11p.m. |
| Saturday | 11a.m.–11p.m. |
| Sunday | 11a.m.–11p.m. |
Phone: (604) 565-3999
Website: https://www.thecaptainsboil.com/
Food

Service

Atmosphere

Cleanliness

Price (1Expensive to 5Cheap)