2018.01.26. KINJO SUSHI & GRILL
ADDRESS: 7 Mahogany Heights SE Unit 200, Calgary, AB T3M 2P8
PHONE NUMBER: (587) 471-9997
OPERATION HOURS:
MONDAY – SUNDAY 11:00 AM – 10:00 PM
WEBSITE: https://www.kinjosushiandgrill.com/
My boyfriend and I had Kinjo Sushi & Grill again last night. We went to the one located on 7 Mahogany Heights SE Unit 200, Calgary, which is 10 minutes drive from our place. It's a brand new location on South East side of Calgary. It was our 2nd time been to this location. We didn't have a great experience on our first time try. But, we had a great experience this time.
Environment:
We got the restaurant when it just opened. There were no too many people there yet. Inside the restaurant was nice and clean. We got the table very fast. As we sat down, our server brought the menu to the table and began to serve the drink.
Service:
Our table server is an Asian guy. He was very nice and friendly. He took the order very fast and also brought a teapot for us for the extra water.
Food:
We have ordered three special rolls, such as Golden Dragon Roll (8pcs), Jay-Mak Roll (8pcs), and spicy crunch rolls (8pcs). Besides that, we also ordered Ikayaki and special tataki 6pcs. Our food came out kitchen very fast. They were all fresh and well-cooked. We did a great job to order those special rolls. The spicy crunch roll is 8 pcs, which made by tobiko, cucumber, squid legs, spicy crisp, and volcano sauce. The Jay-Mak Roll is one of my favourite rolls. It made by spicy salmon, lettuce, avocado, crispy wonton, and unagi sauce. Unagi Sauce is super tasty. I love it.  Golden Dragon Roll has shrimp tempura, unagi, cucumber, cream cheese, spicy crisp, unagi sauce, and hot sauce. Although all the special rolls have hot and spicy sauce on, the taste of the rolls are not spicy at all. They were all tasty. We loved the food so much.
Prices:
The prices of the rolls and dishes at Kinjo are little bit of expensive. I believe it was totally worth the prices.
In summary, we enjoyed our 2nd time experiences at Kinjo. We should definitely come back to this location again.
Spicy crunch rolls (8pcs)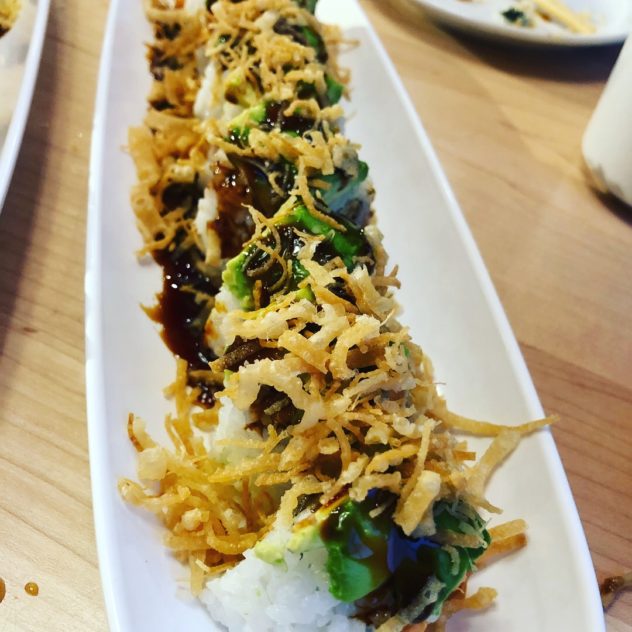 Jay-Mak Roll (8pcs)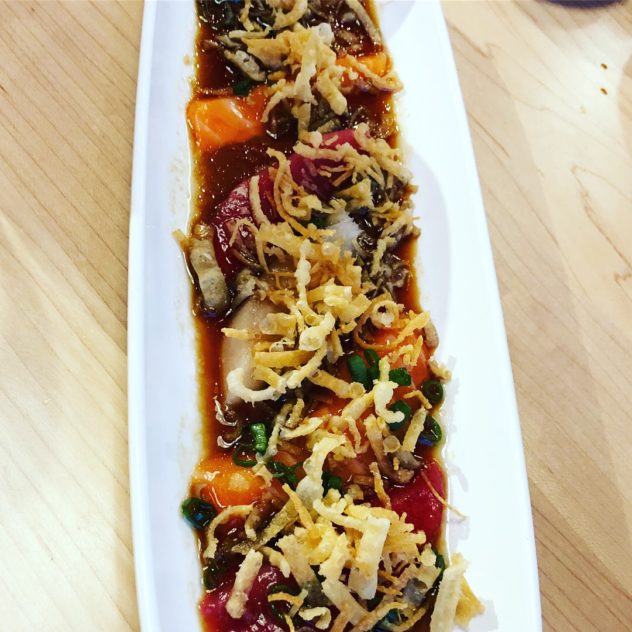 Special Tataki 6pcs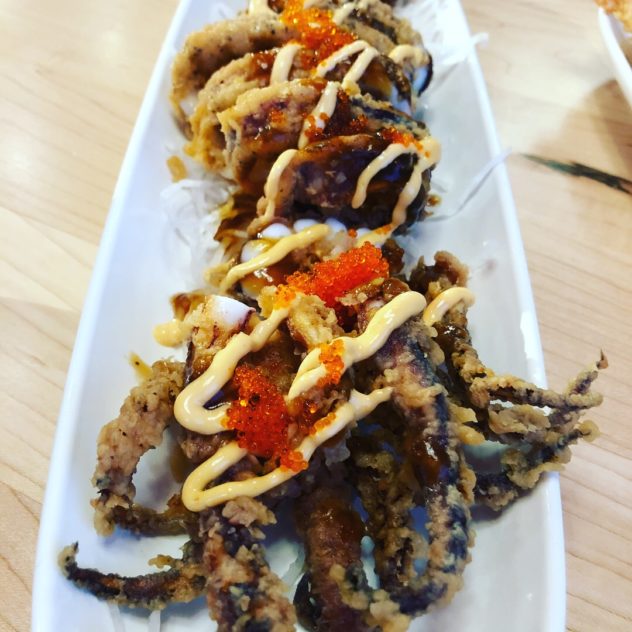 Ikayaki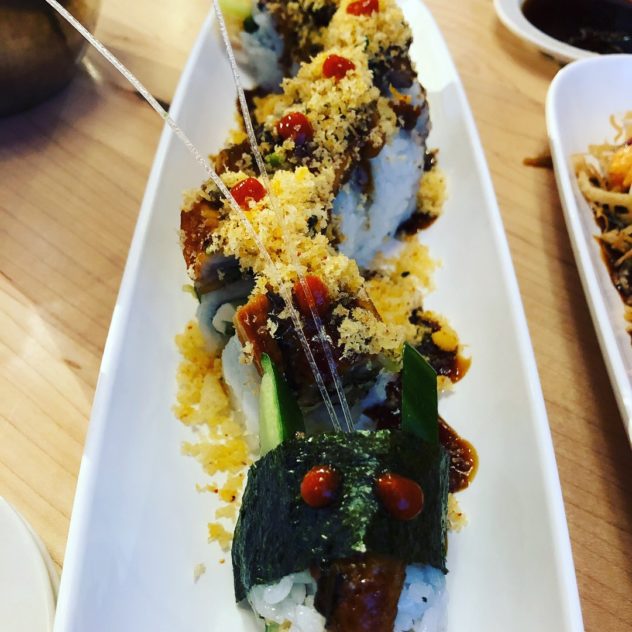 Golden Dragon Roll (8pcs)
Food

Service

Atmosphere

Cleanliness

Price (1Expensive to 5Cheap)