2017.09.25. FUDDRUCKERS
Address 2910 8 Street East, Saskatoon, SK S7H 0W1
Phone number (306) 955-7777
Hours of operation
Monday – Thursday 7:00 am – 11:00 pm
Friday, Saturday 7:00 am – 12:00 am
Sunday 8:00 am – 11:00 pm
Website http://www.fudds.ca/
Fuddruckers is an American fast casual, franchised restaurant chain that specializes in hamburgers. There are so many franchised restaurants in Canada. The one we've been is located on 8th Street East Saskatoon. It was my first time having food at this place. We arrived the restaurant around 8 pm. Even though it had already passed dinner time, there are still lots of customers having food at the restaurant.
Environment: Fuddruckers is a large size restaurant. Lots of tables inside the restaurants, which is a good place to hold a party. People can order their food first at the front of the restaurant. Then, they can find the seat inside. There are many seats and tables there, so people don't need to worry about to find a place to sit.
Service: The restaurant has only a few servers around customers. They don't serve drinks and food. They are doing the cleaning after people eat. They cleaned the table very fast. The people who worked at the front were nice and friendly. If you have any misunderstanding of the menu, they will explain to you.
Food/Price: We ordered four different sizes of burger meat patties with different sides. Three of us ordered pop drinks and my boyfriend had a milkshake.  This place is a very interesting. You will get your drinks and food by yourself. So, after we ordered the food, the people who took the order, gave us an electronic number. Once our food (Burger Meat Patties) ready, the number will turn on to remind us. After 10 ~ 15 mins waiting, our food was finally ready. We picked up our burgers first and then went to the topping section to get toppings. We could pick anything we want. The Burger meat patties were fresh and well cooked, but they were less flavors. After we added toppings, they were tasted decent. The prices of the food were a little bit expensive. In summary, It was a unique experience for me.
Front of the restaurant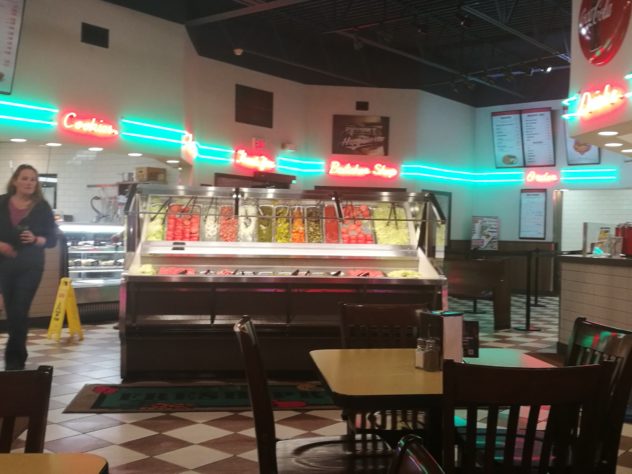 Inside the restaurant (Topping Section)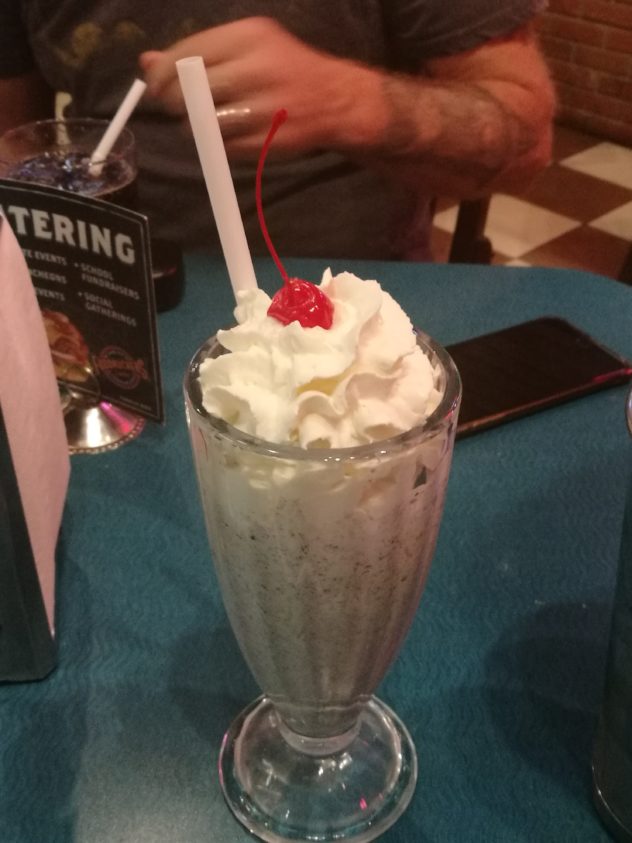 Milk Shake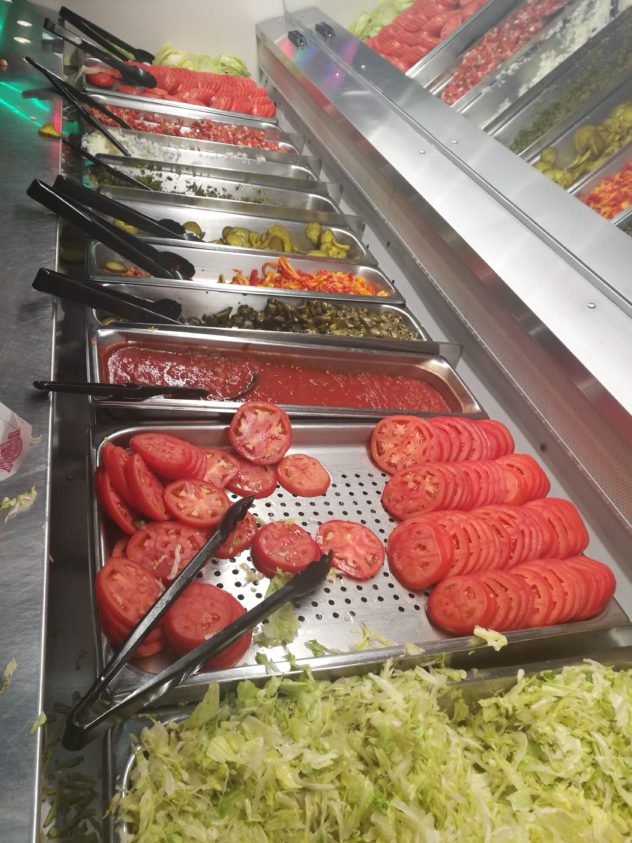 Topping selections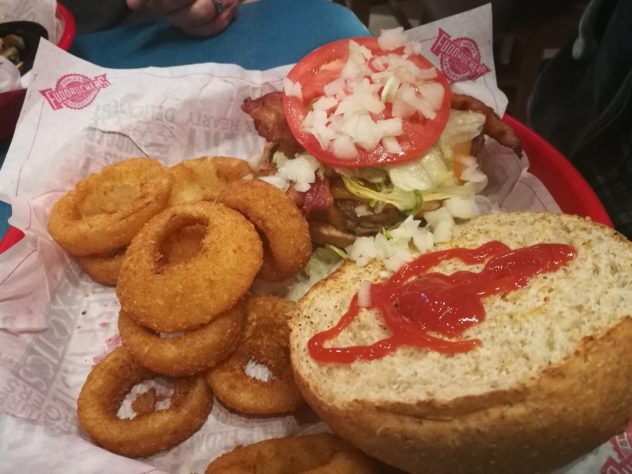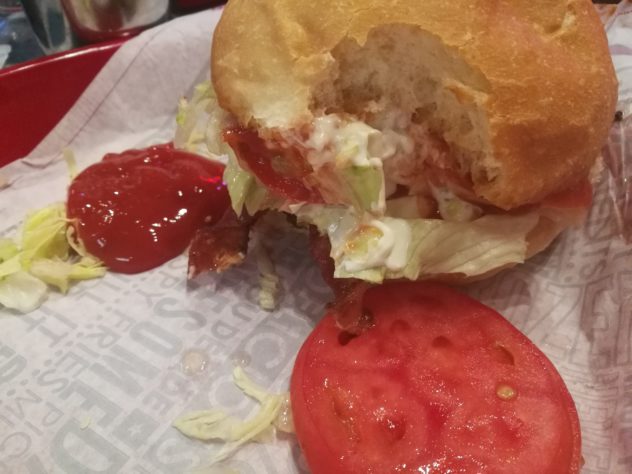 Burgers 
FUDDRUCKERS RESTAURANT
Food

Service

Atmosphere

Cleanliness

Price (1Expensive to 5Cheap)