HAN COREA KOREAN RESTAURANT
2018.04.23. HAN COREA KOREAN RESTAURANT
ADDRESS
7008 Farrell Rd SE, Calgary, AB T2H 0T2
PHONE
(403) 255-6542
HOURS
MONDAY – SUNDAY 11:00 AM – 12:00 AM
WEBSITE
http://www.han-corea.com/
2018. 04. 23. I had a lunch with my previous manager nearby the Chinook Center. The name of the restaurant called Han Corea Korean Restaurant, which is a small Korean Restaurant, is hidden in the community in front of Chinook Mall. It's a friendly family based Korean Restaurant, which services surprised and authentic Korean Dishes. Besides that, it offers free self-serve water, tea, and rice, which is a nice! We arrived the restaurant right after 12 pm on the weekday. It was still very busy. But, we were very lucky and found the table fast. We had very amazing experience eating at this restaurant. We only ordered the pork bone Stew with bulgogi, tofu, enoki mushrooms,  onion, green onion, rice cakes and cellophane noodles to share. The taste of the soup was great depth and flavour. The bulgogi was very chewy. It was a super large portion, which could serve more than 3 people. The small cold dishes were great too, which were including bean sprouts, marinated egg, daikon and seaweed, soy sauce dipping sauce, mushrooms, salad, kimchi and cold style pancake. They were tasty and authentic. The owner and servers of the restaurant are all Korean. I guess that's why the food at Han Corea Restaurant are authentic and delicious. Highly Recommend people to try out Han Corea Korean Restaurant.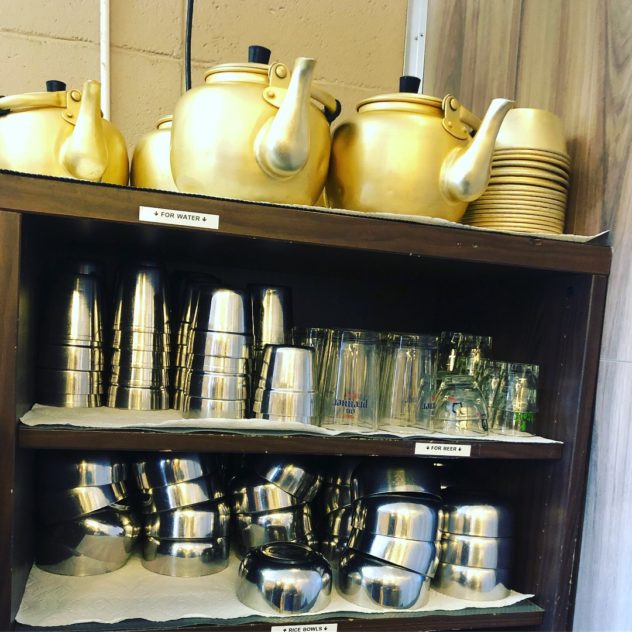 CUPS, TEAPOTS, AND ETC.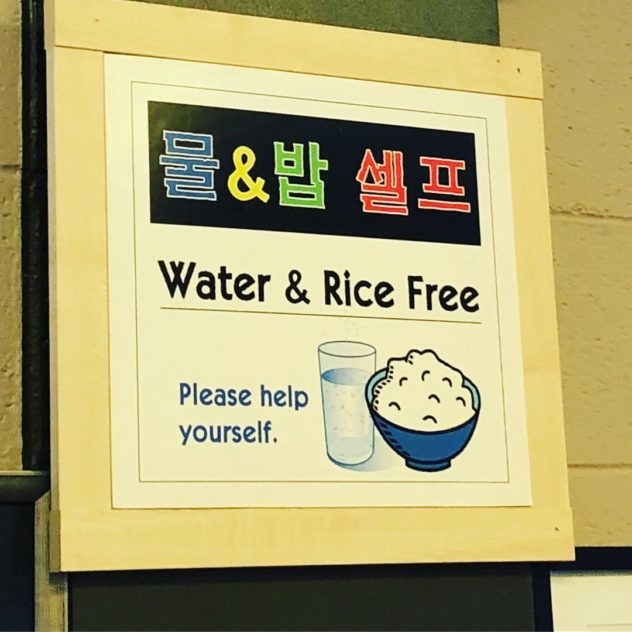 FREE RICE AND WATER.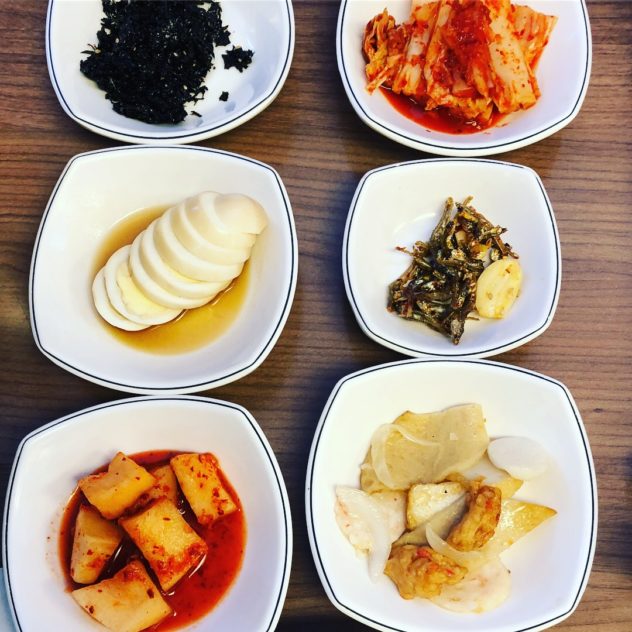 FREE SMALL COLD DISHES.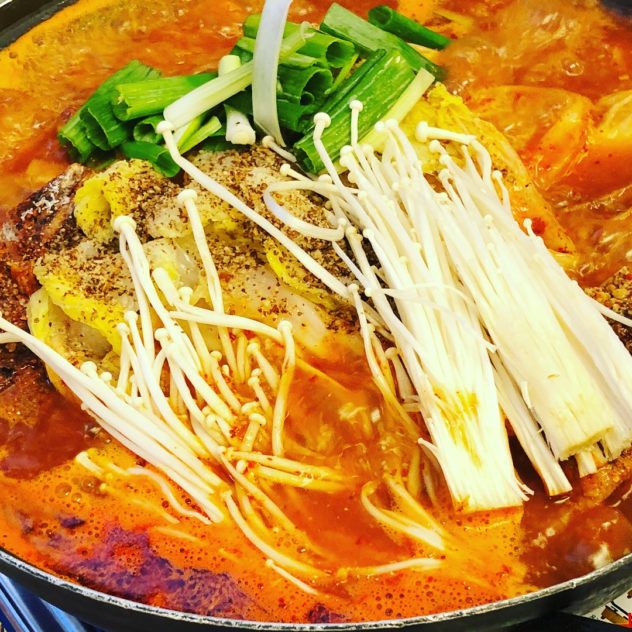 KOREAN HOTPOT
Food

Service

Atmosphere

Cleanliness

Price (1Expensive to 5Cheap)