ADDRESS
9650 Harvest Hills Blvd N, Calgary, AB T3K 0B3
PHONE
(403) 532-3982
HOURS
MONDAY – THURSDAY 10:00 AM – 3:00 PM, 5:00 PM – 10:00 PM
FRIDAY 10:00 AM – 3:00 PM, 5:00 PM – 11:00 PM
SATURDAY 9:00 AM – 3:00 PM, 5:00 PM – 11:00 PM
SUNDAY 9:00 AM – 3:00 PM, 5:00 PM – 10:00 PM
WEBSITE
http://www.tasteofasiagroup.ca/
Came back from Vancouver, my first meal in Calgary was DimSum. After picking me up from the airport, my boyfriend took me to the closest Chinese Restaurant for breakfast. The name of the restaurant called T Pot China Bistro. It located on Harvest Hills Blvd North. The restaurant itself stands alone and its anchored by T&T Supermarket and many other restaurants. It was our first time having food at this place.
We stopped by the restaurant was very early Sunday morning. It was around 9:00 am when the restaurant just opened. It was not very busy at that time which was a great sign. We got a seat pretty after and began to order our meal. After discussed with each other, my boyfriend and I decided to order:
Steamed Chicken Feet in Special Sauce
Steamed Spare Rib in Black Bean Sauce
steamed Shrimp Dumplings
Seafood & Meat Rolls in abalone Gravy
Baked BBQ Pork Pastry
Deep Fried Shrimp Spring Rolls
Rice Crepe Wrapped Chinese Dough with Crispy Dried Pork on Top
Baked Egg Tart
All the food came out of the kitchen was not so long. All the food was very fresh and well cooked, which was great. My favorite dishes in our orders are Steamed shrimp dumplings ($6.50), steamed chicken feet in special sauce ($5.95), and Rice crepe wrapped Chinese dough with crispy fried pork on top ($6.50). Steamed shrimp dumplings, there are 5 dumplings in the dish.One baby size one and other four are regular sized dumplings. The shrimp were very fresh and tasty. The Chicken feet was cooked till so soft with very special flavors on top, which was yummy. Rice crepe wrapped Chinese dough with crispy fried pork on top was my boyfriend's most favorite dishes. They provided us three different dipping sauces for this dish, such as sweet soy sauce, hoisin, and peanut sauce. My boyfriend preferred to dip it with peanut sauce more. I love the all three sauce combine together. So tasty. That was so much food for two of us and also was a pretty nice Dim Sum meal for us. We were super full in the end and we had to take two big boxes food back to home. The prices of the food were OK. Not too expensive and not too cheap. It was based on the size of the dish. The small dishes were $4.95 each, Mediums were $5.95, Larges were $6.50, the Special sizes were $7.50. It was not bad, we spent like $50.00 for dim sum and we still had lots of leftovers. Definitely, we will come back to T- Pot China Bistro again very soon. High recommend to people about this place.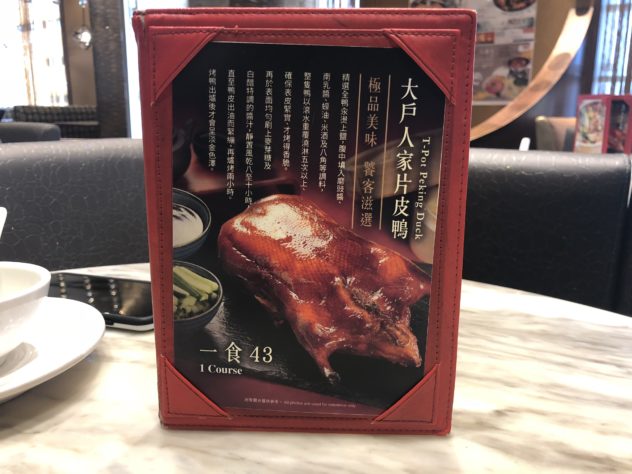 BEIJING DUCK ADS ON THE TABLE

MENU FOR DIM SUM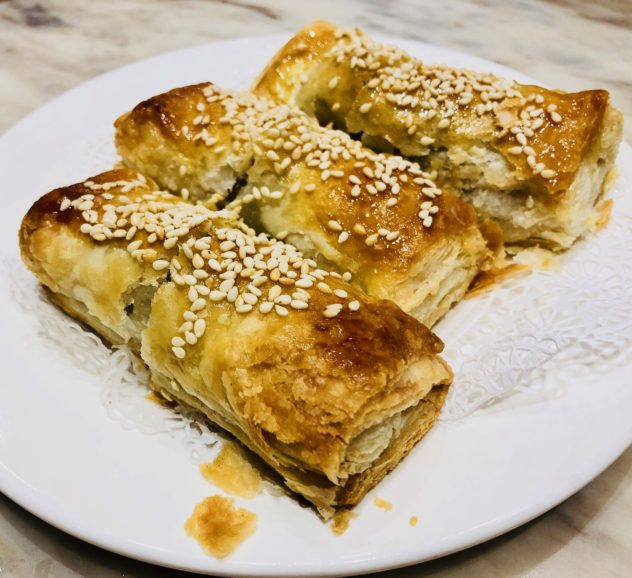 Baked BBQ Pork Pastry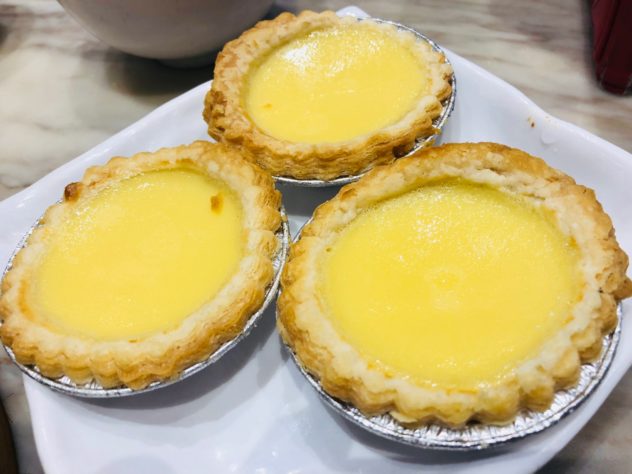 Baked Egg Tart

Steamed Spare Rib in Black Bean Sauce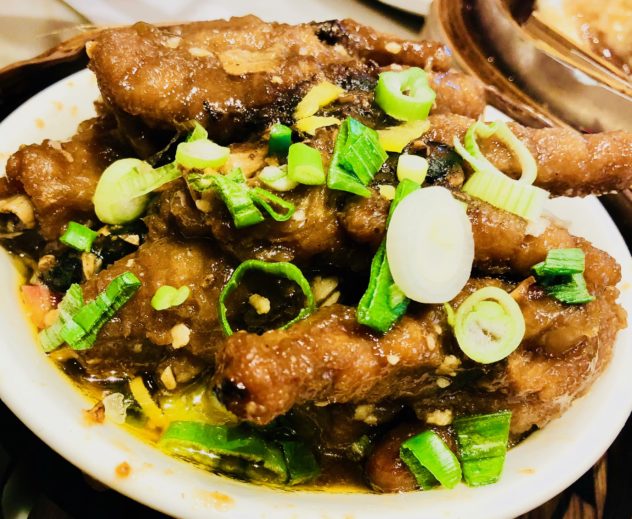 steamed chicken feet in special sauce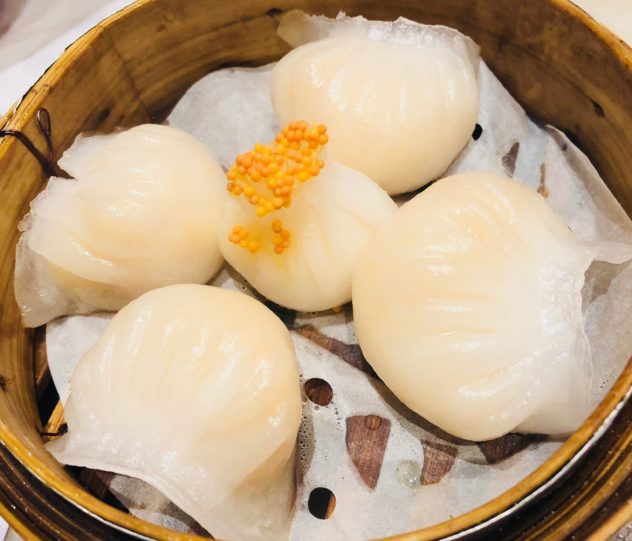 Steamed shrimp dumplings

Rice crepe wrapped Chinese dough with crispy fried pork on top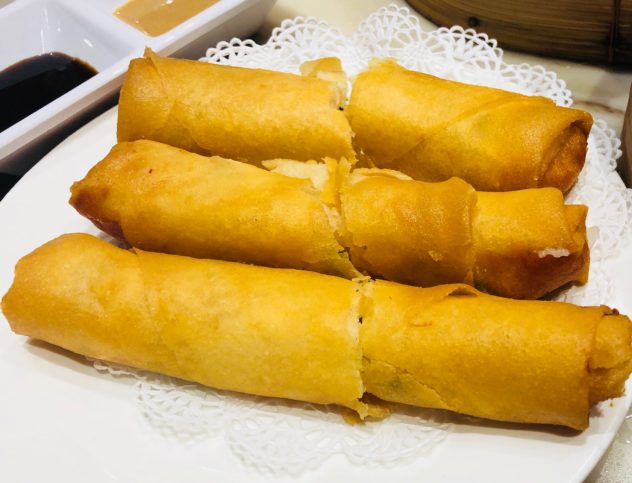 Deep Fried Shrimp Spring Rolls
Seafood & Meat Rolls in abalone Gravy
Food

Service

Atmosphere

Cleanliness

Price (1Expensive to 5Cheap)