2017.11.08. SPICY & AROMA
Address: 387 Spadina Ave, Toronto, ON M5T 2G6
Phone Number: (647) 939-7387
Hours of Operation:
Monday – Sunday 11:00 am – 10:30 pm
MaLaTang is one of my most favorite Chinese dishes. Before we've travelled to Toronto, I have heard that there are so many MaLaTang restaurants there.  Spicy & Aroma is one of the MaLaTang restaurants. It located at Spadina Ave Toronto China Town and only 15 mins away from the University of Toronto. The location is very easy to find and convenience for those Chinese Students who are studying at UofT.
I've been to this restaurant on my 3rd day in Toronto. I arrived the restaurant right after the lunch time, so there are no many customers there. This restaurant is the same as Vancouver Yang Guo Fu MaLaTang that all the ingredients (meat and vegetable) are displayed on shelves. Customers can pick their desired ingredients into a bowl. Then, the shop will charge them based on the weight of the bowl. Differently, People can select their own level hotness during they order the food. The restaurant serves people different seasoned sauces, such as garlic, black pepper, Sichuan pepper, chili pepper, sesame paste and crushed peanuts, on their Ma La Tang. So, people don't have to put those seasoned sauces by themselves.
The MaLaTang I had, was very cheap. It was only $13. Everything in my bowl was well cooked. Taste of my food was very authentic. It was a great experience. I highly recommend people to go Spicy & Aroma.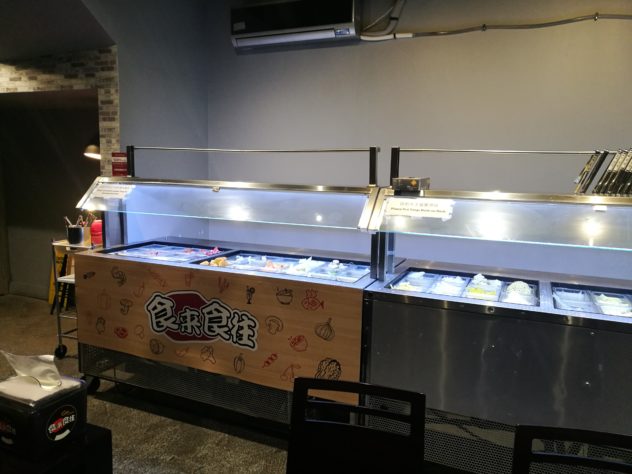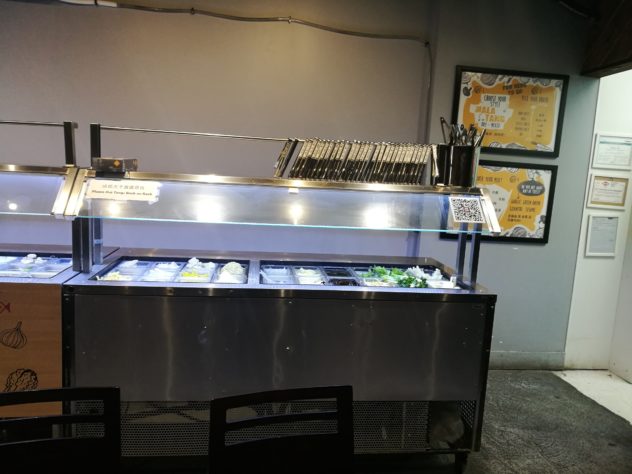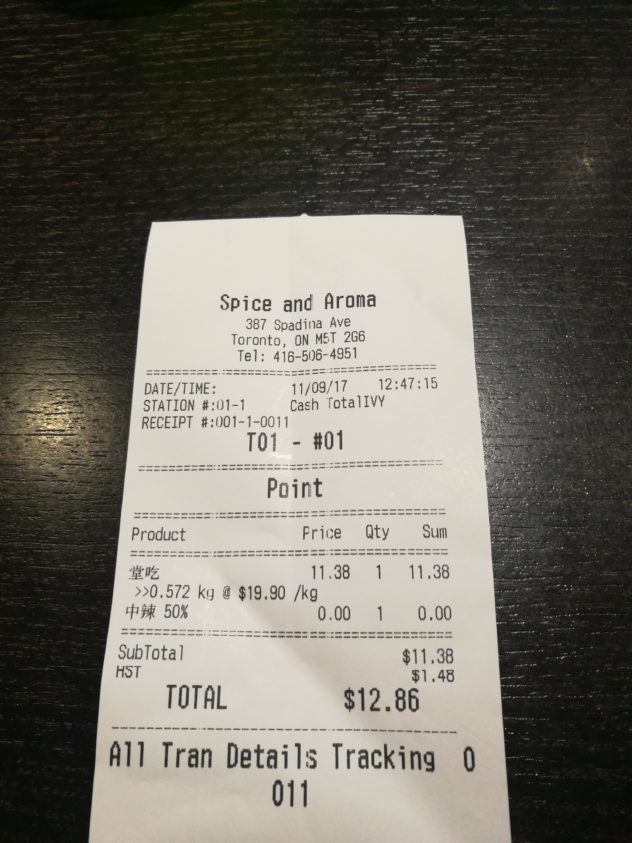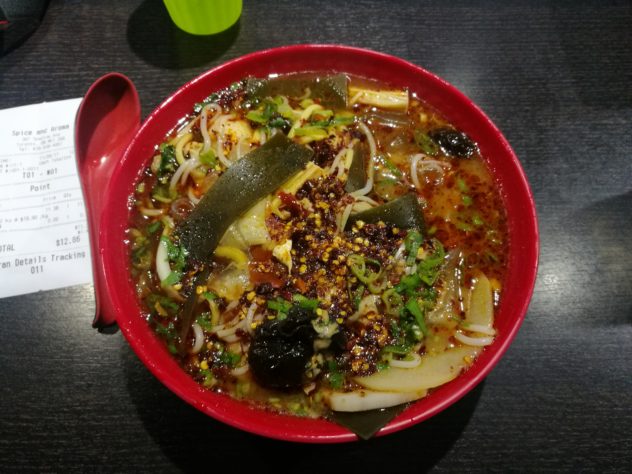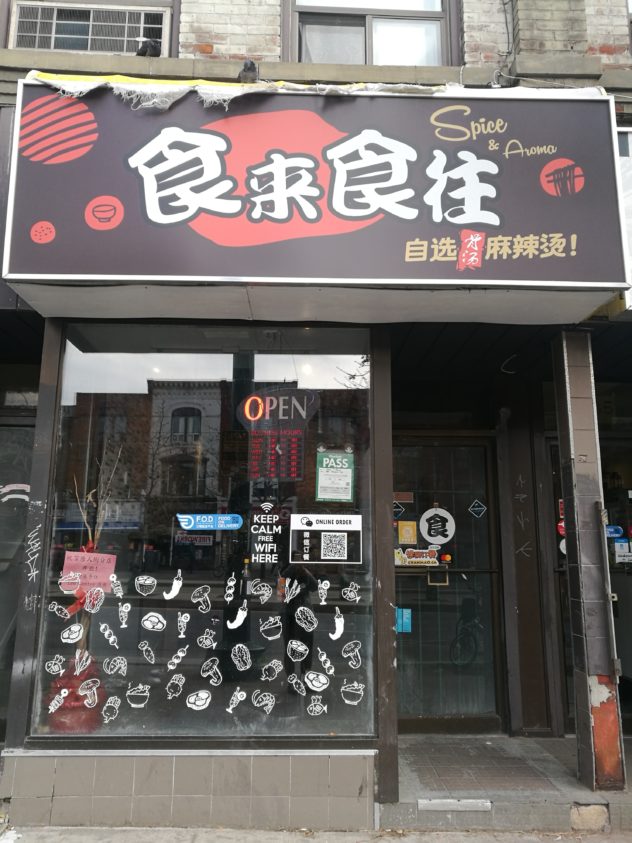 Food

Service

Atmosphere

Cleanliness

Price (1Expensive to 5Cheap)