Sushi Mugen is a new Japanese restaurant located on downtown Davie Street Vancouver. Since it's brand new, it has attracted many customers' attention. My fiance and I went to Sushi Mugen to have a try last month. We had such great experience dining out there.
Environment: The location of Sushi Mugen is on one of the busiest streets, Davie St..The restaurant has two floors. Its interior is modern and minimalist, with a theme of embracing nature. Actually, the restaurant is quite of medium size. It can fit approximately 30 people on the upper floor. It's perfect for the medium size event. The ground floor has an open kitchen and can fit 5 to 6 groups of people.
Service: It was our first time having food at Sushi. The servers are very nice, friendly, and helpful. Once we got to the restaurant, the server bought us the water to drink and menu to view. At the same time, the server provided helpful suggestions for us to order. The menu of this helpful too. Each selection comes with the color image, which is easier for all customers.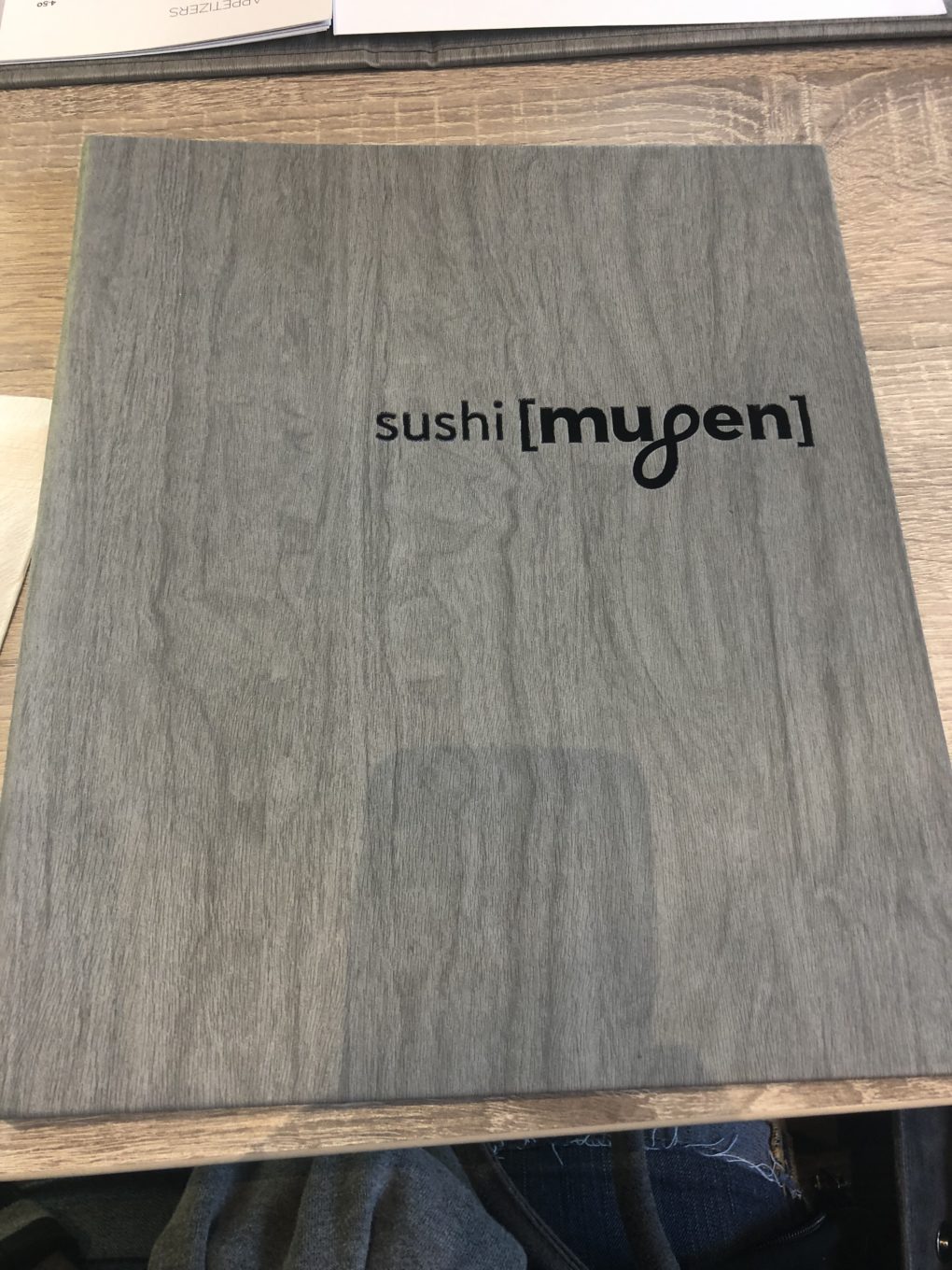 Food: The food on the menu are all Japanese dishes with high-quality presentation image and reasonable price. We have ordered some basic one and some fancy one to share. We had Goma-ae $4.95, Takoyaki $5.95, Awesome Yam Roll $12.50, Mugen Tower Sashimi $15.95, Crazy Boy Roll $7.95. All the food came out of the kitchen fast, well cooked. The taste of the food was a super delicious and large portion, which is very worth the price.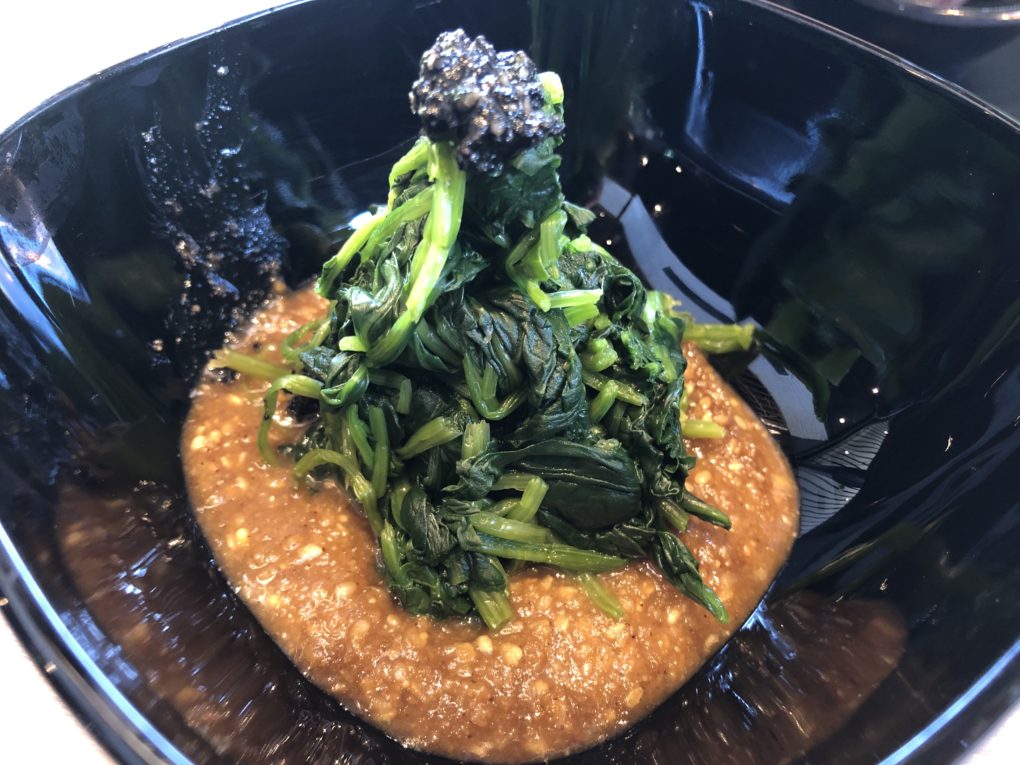 Goma-ae $4.95
Spinach with sesame sauce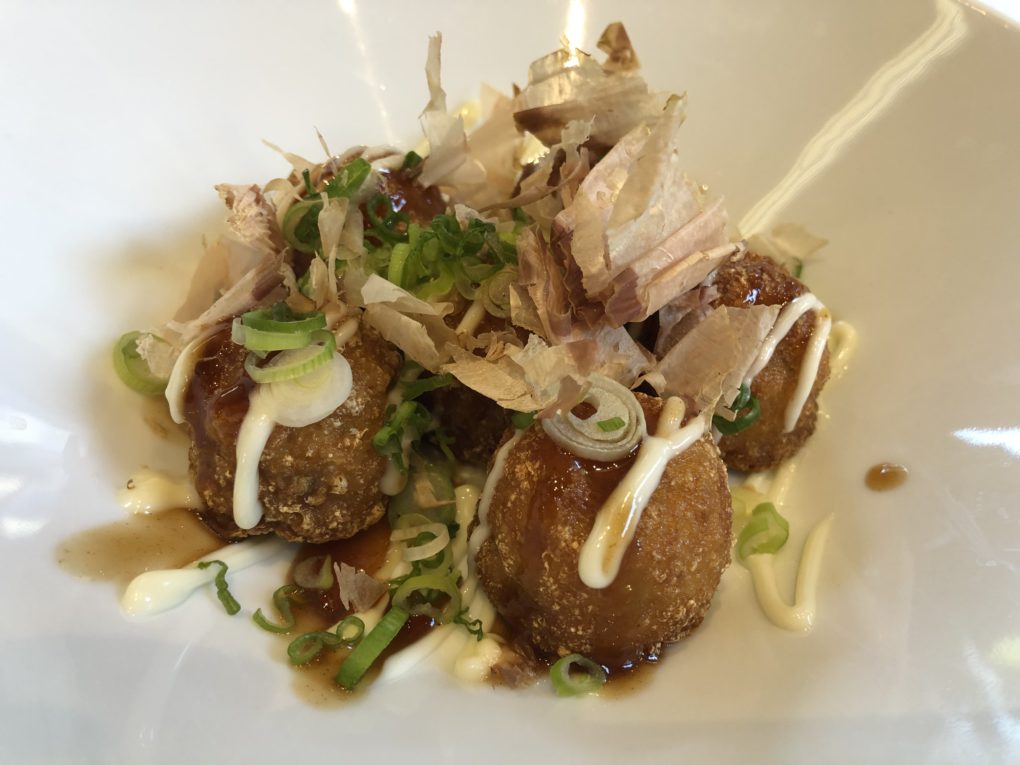 Takoyaki $5.95
6pc, Fried & baked octopus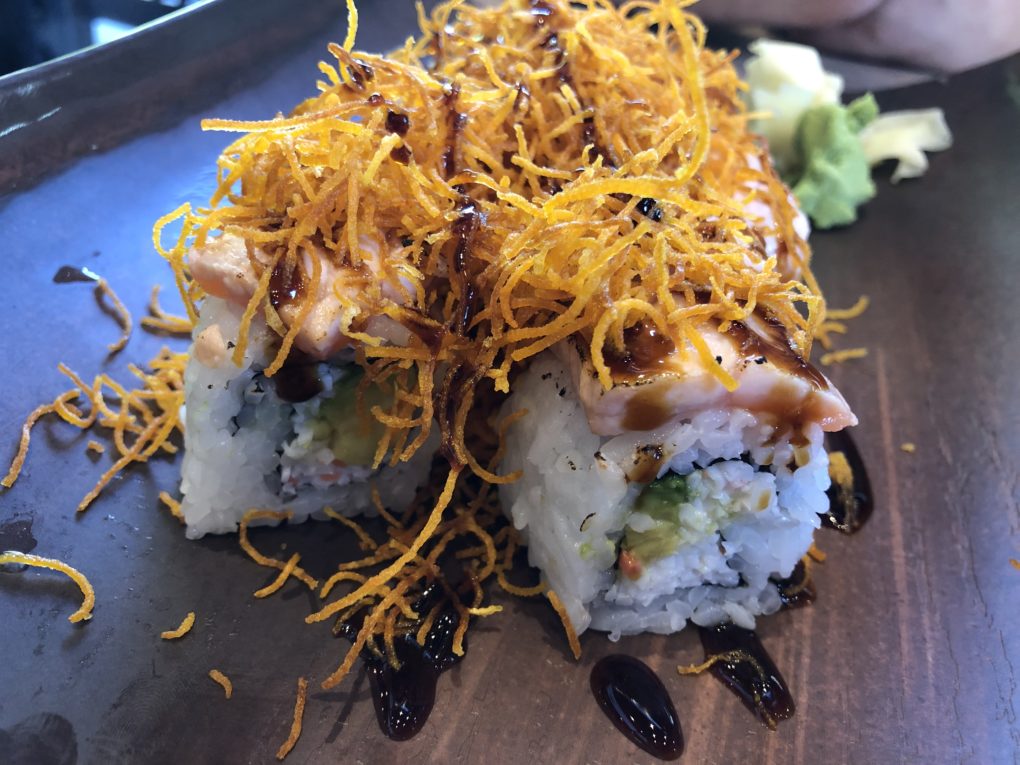 Awesome Yam Roll $12.50
8pc/ Crab Meat, avocado, cucumber, baked salmon, yam fries, unagi sauce, spicy mayo.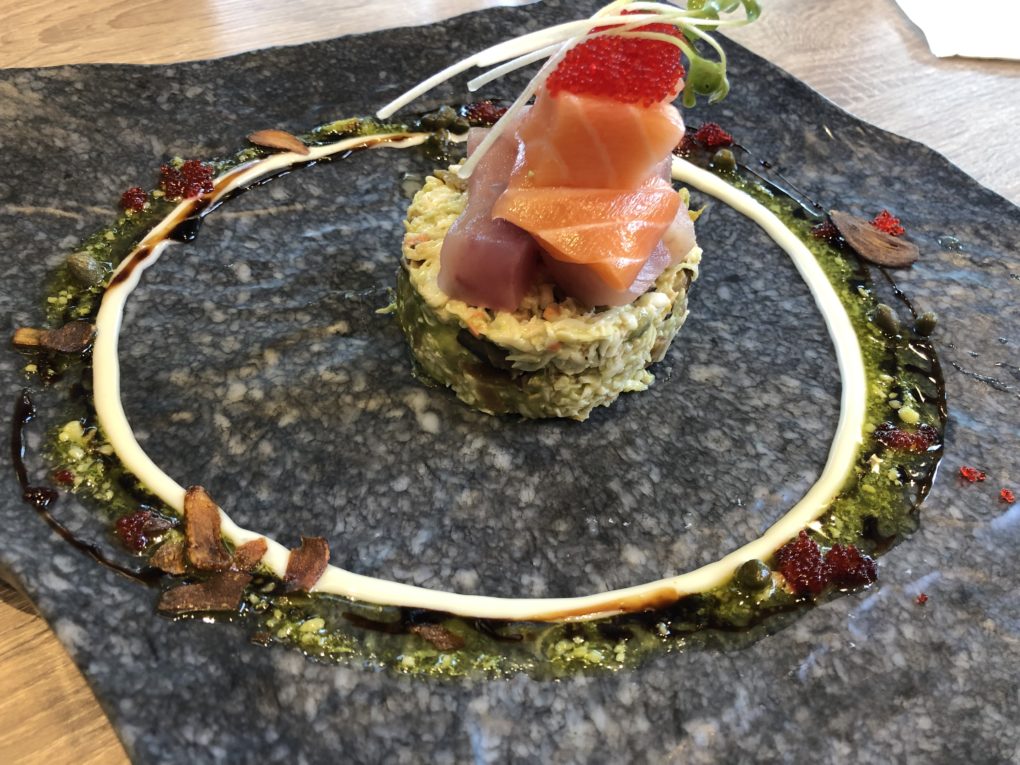 Mugen Tower Sashimi $15.95
Fresh salmon and tuna tartar, avocado, crab mix, shitake, tobiko, deep-fried garlic, caper, yuzu mayo, basil pesto, balsamic sauce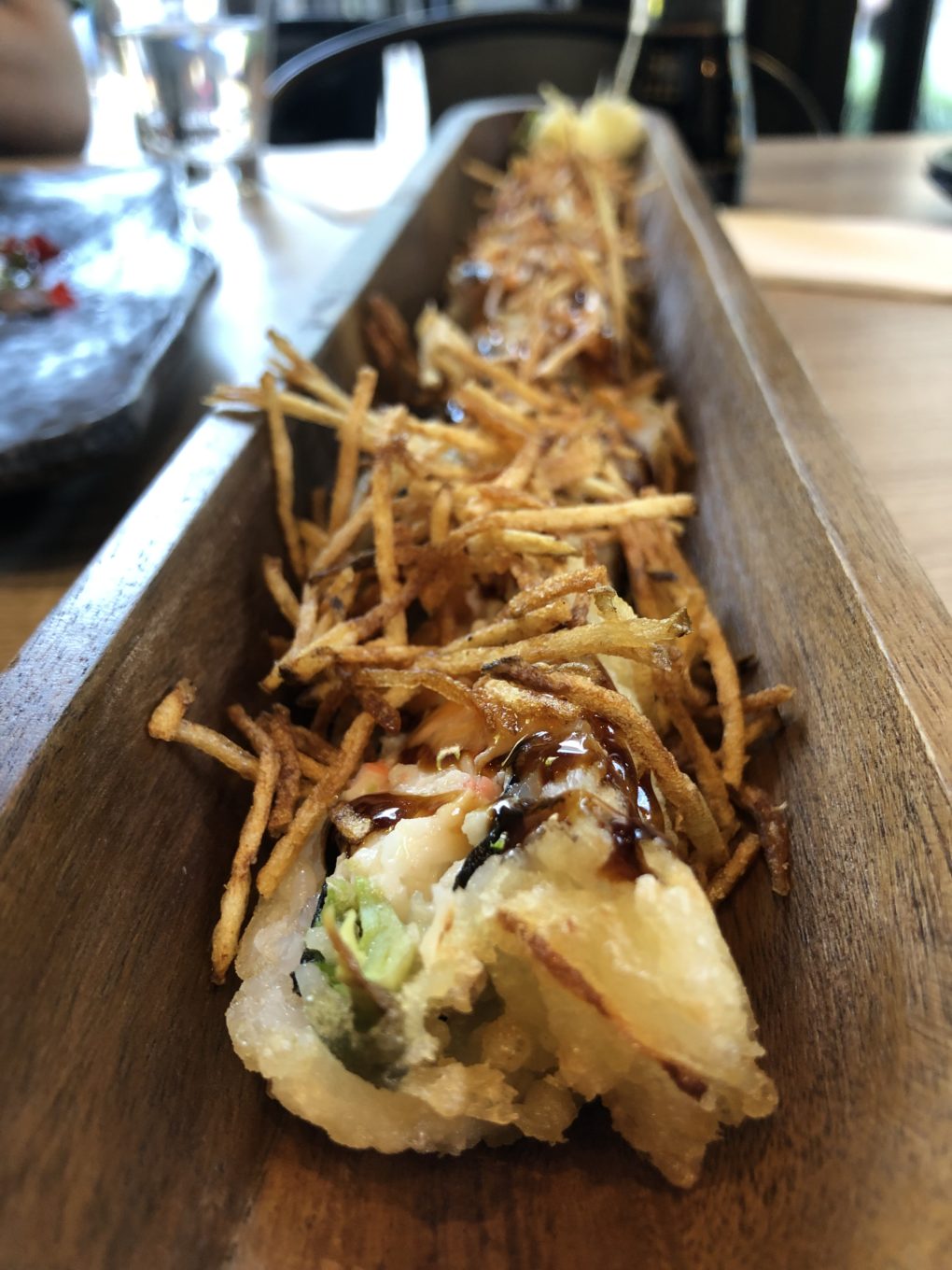 Crazy Boy Roll $7.95
6pc/Deep-fried California roll, potato chips, unagi, and spicy sauce
Final Thoughts: We had a great experience dining out at Sushi Mugen. Highly recommend this place to everyone! Wish to go back to try different food on the menu at Sushi Mugen.
Address: 903 Davie St, Vancouver, BC V6Z 1B9
Hours:
| | |
| --- | --- |
| Friday | 11:30a.m.–10p.m. |
| Saturday | 11:30a.m.–10p.m. |
| Sunday | 11:30a.m.–10p.m. |
| Monday(Civic Holiday) | 11:30a.m.–10p.m.Hours might differ |
| Tuesday | 11:30a.m.–10p.m. |
| Wednesday | 11:30a.m.–10p.m. |
| Thursday | 11:30a.m.–10p.m. |
Phone: (604) 423-3315
Website: http://www.sushimugenvancouver.com/en/index.php
Food

Service

Atmosphere

Cleanliness

Price (1Expensive to 5Cheap)