Sharetea opened its latest location on Kingsway Vancouver at beginning of this month, which is 5 mins away from my home. 20180916 My boyfriend and I tried Bubble Tea at this place. We had a great experience with our first try.
Sharetea started in 1992 Taipei. Since then it has opened more than 450 stores across worldwide. We came to try it special summer drink Kiwi Fruit Tea 50% sugar with less ice.
The taste of the drink was very different from normal fruit tea. It was sour and sweet. I believe it's because of the kiwi favor. It's a good choice if you love fancy fruit teas. It's an awesome choice for summer.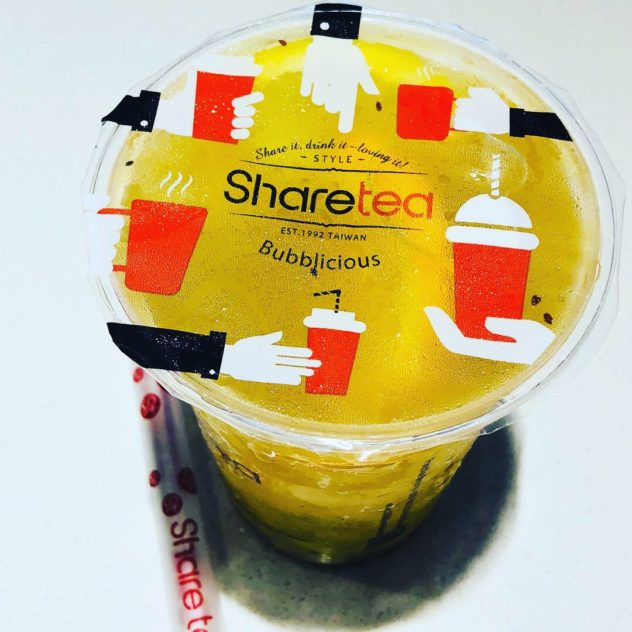 KIWI FRUIT TEA WITH HALF SUGAR AND EASY ICE 
ADDRESS
3619 Kingsway, Vancouver, BC V5R 5M1
PHONE
(604) 423-3619
HOURS
MONDAY – THURSDAY 12:00 PM – 11:00 PM
FRIDAY & SATURDAY 12:00 PM – 12:00 AM
SUNDAY 12:00 PM – 11:00 PM
WEBSITE
http://www.1992sharetea.com/menu.php
Drink

Service

Atmosphere

Cleanliness

Price (1Expensive to 5Cheap)