2017.04.22. PETER'S DRIVE-IN (Website/Menu)
RATING
Food 3.5/5.0
Service 3.0/5.0
Ambience 3.5/5.0
Price $, $$

Address 220 16 Avenue NE, Calgary, AB T2E 1J9
Phone number (403) 277-2747
Hours of operation
Monday – Sunday 9:00 AM – 12:00 AM
This burger place is always busy and has a big line up. The burgers and onion rings tasted decent. The fries was OK. The Milk Shakes are awesome.  There were lots of selections for people to pick.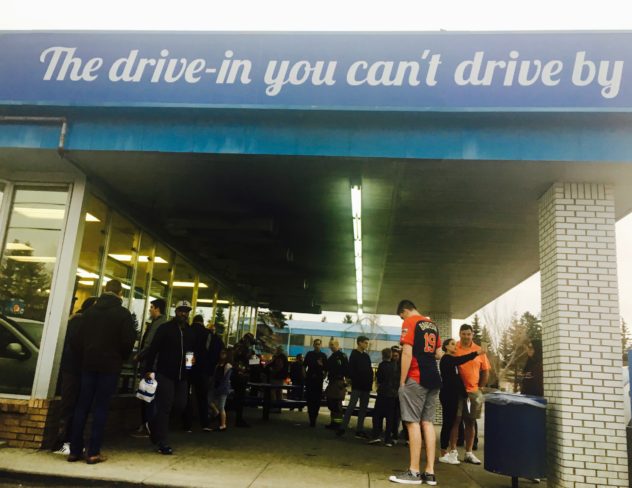 Peter's Drive-in outside environment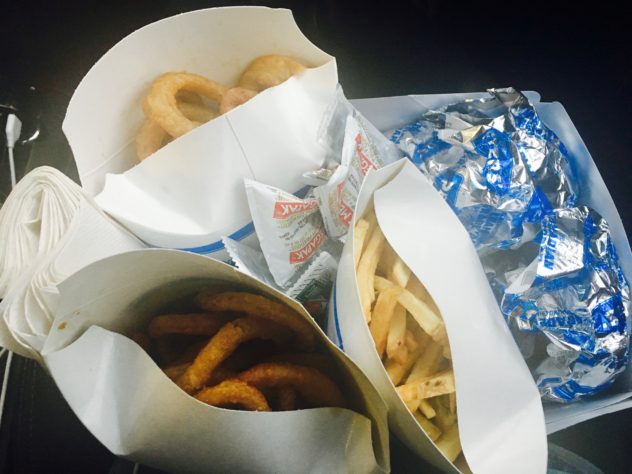 Cheese Burger $ 4.70 each 
Onion Rings $4.50 
Small Fries $4.00
We had two Burgers, Onion Rings, and Regular Fries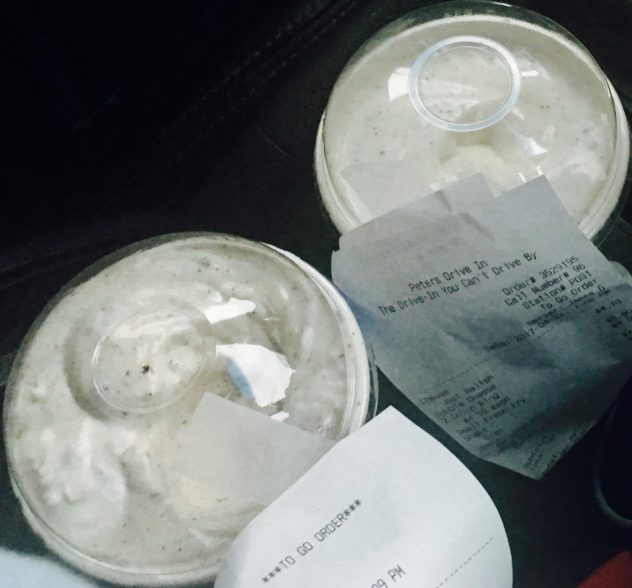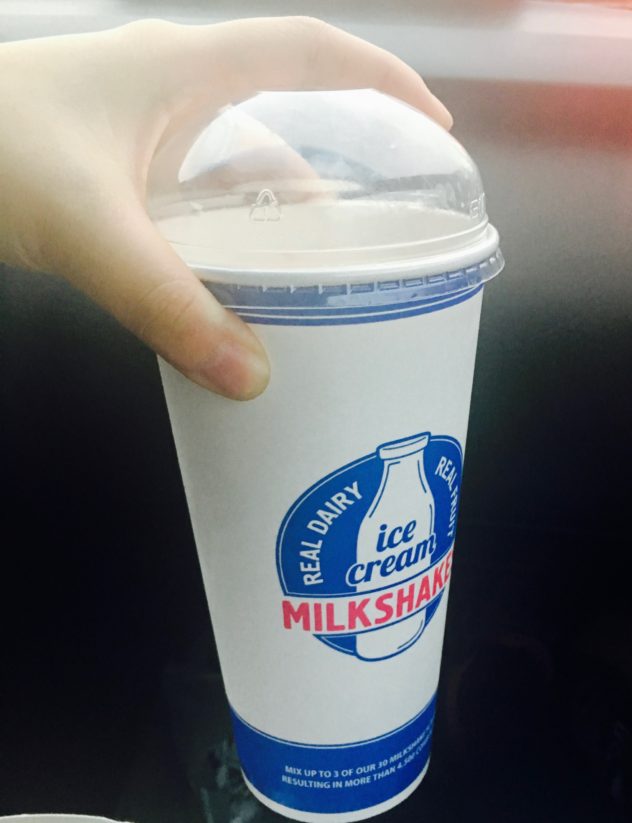 Milk Shake $4.95 each
Combinations:
Banana, Blackberry, Blueberry, Bubble Gum, Butterscotch, Caramel, Cherry, Chocolate, Coca Mocha, Coconut, Coffee, Grape, Lemon, Licorice, Lime, Mango, Maple, Maple Walnut, Mint, Orange, Oreo, Peach, Pina Colada, Pineapple, Raspberry, Root Beer, Strawberry, Toasted Marshmellow, Vanilla, Watermelon.
We had Strawberry + Banana; Bubble Gum; Toasted Marshmellow + Bubble Gum. Milk Shakes taste soooooo great.
Peters' Drive-In