ELBOW RIVER CASINO DIM SUM
2017.04.23. ELBOW RIVER CASINO DIM SUM (Website/ Menu)
RATING
Food 4.5/5.0
Service 4.0/5.0
Ambience 4.5/5.0
Price $, $$

Address  218 18 Avenue SE Calgary, AB T2G 1L1
Phone number (403) 289-8880
Hours of operation
Friday, Saturday or Sunday from 11:00 AM – 3:00 PM
Sunday morning, After dress shopping, my boyfriend, his mom and I went to the nearest restaurant, Elbow River Casino, for Dim Sum. Because of late Sunday morning, there is a big line up in front of the entrance of the restaurant. We had to begin pre-order before getting into the restaurant. The restaurant was very crowded inside. I could see people who were eating there, were mostly from China. In this way, I could tell that this place has the authentic dim sum.
After less than 30 mins waiting, we finally got a table and handed in our pre-order sheet. The servers were very nice and friendly. The food came very fast comparing to other Dim Sum restaurants.  We ordered a lot since we were super hungry:  2 Steamed Shrimp Dumpling 晶瑩蝦餃皇;  1 Steamed Spare Rib in Black Bean Sauce 豉汁蒸排骨; 1 Steamed BBQ Pork Buns 蠔皇叉燒包; 1 Seafood and Meat rolls In Oyster Sauce 蠔皇鮮竹卷; 1 Deep Fried Shrimp Spring Roll 蒜香蝦春卷; 2 Baked Egg Tart 蛋挞; 2 Mango Pudding 香芒布甸; 1 Rice Crepe with Shrimp 韭黃鮮蝦腸; 1 Chinese Dough in Rice Crepe Wrap 肉鬆炸兩腸; and etc. It seemed tooooooo much food. The food was very fresh and authentic.  The taste was very great with the large portion. The price of food is around the average from $4.25 – $12.00. After eating them, we took all the leftover food home. It was a great experience for us. We love the food there. Wait for coming back again.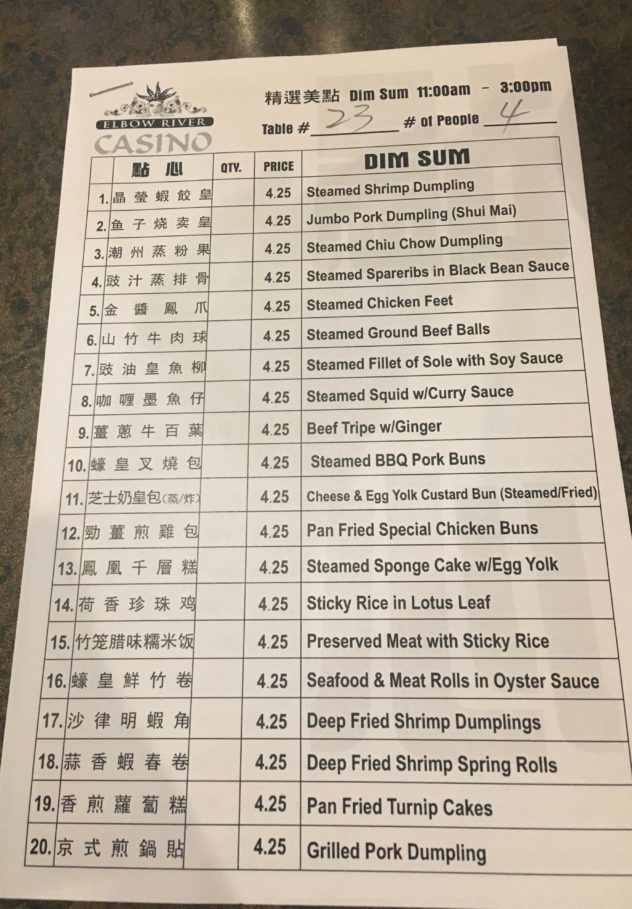 Elbow River Casino Dim Sum Menu 
The customers can do the pre-orders outside the restaurant.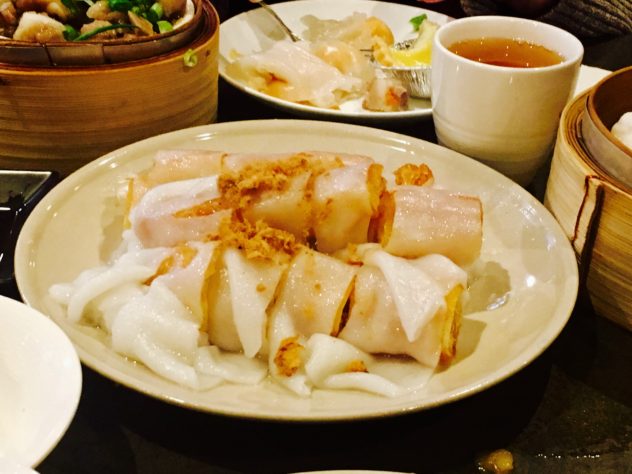 Chinese Dough in Rice Crepe Wrap 肉鬆炸兩腸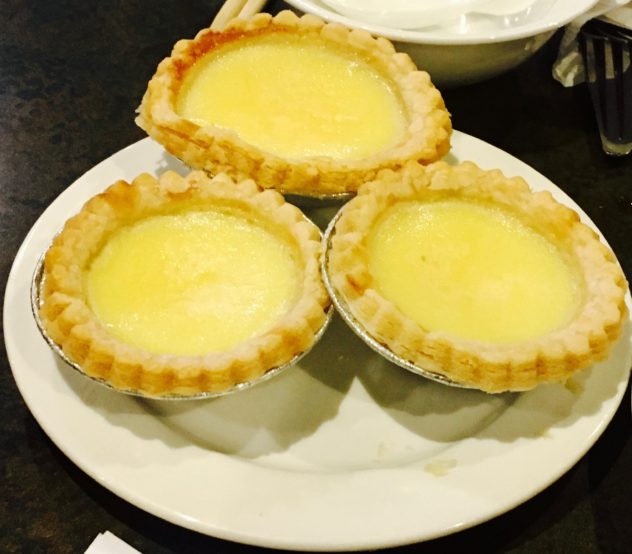 Baked Egg Tart 蛋挞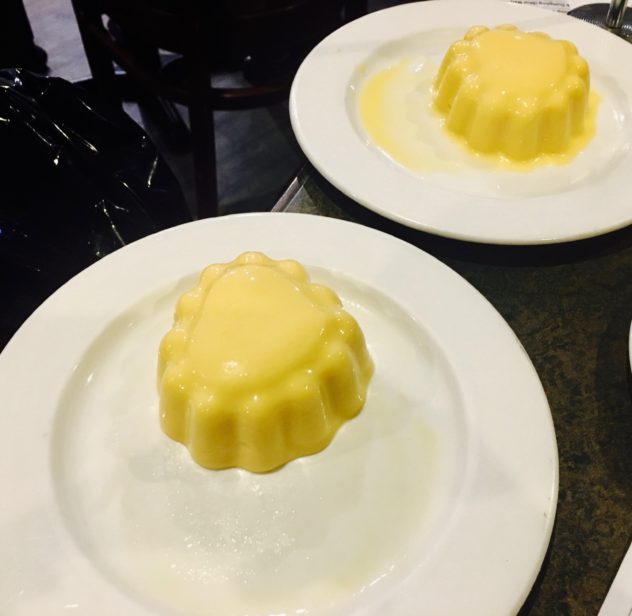 Mango Pudding 香芒布甸
Steamed Shrimp Dumpling 晶瑩蝦餃皇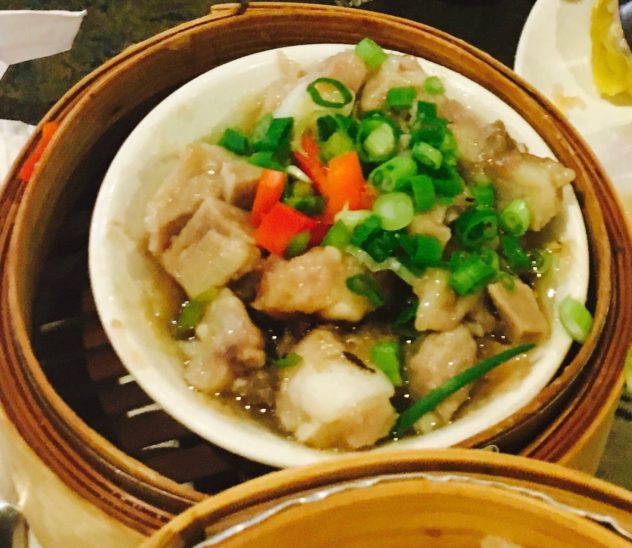 Steamed Spare Rib in Black Bean Sauce 豉汁蒸排骨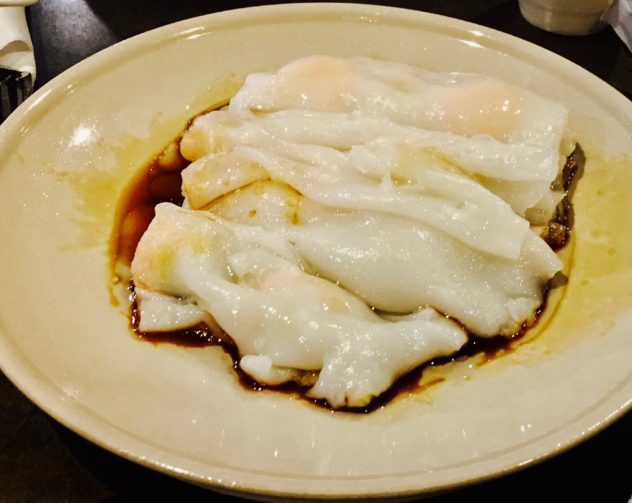 Rice Crepe with Shrimp 韭黃鮮蝦腸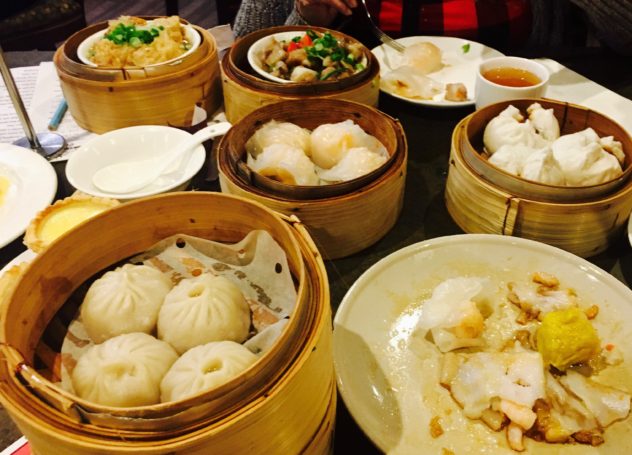 Steamed BBQ Pork Buns 蠔皇叉燒包; Steamed Spare Rib in Black Bean Sauce 豉汁蒸排骨; Steamed Shrimp Dumpling 晶瑩蝦餃皇;  Seafood and Meat rolls In Oyster Sauce 蠔皇鮮竹卷; Small juicy steamed buns 小笼包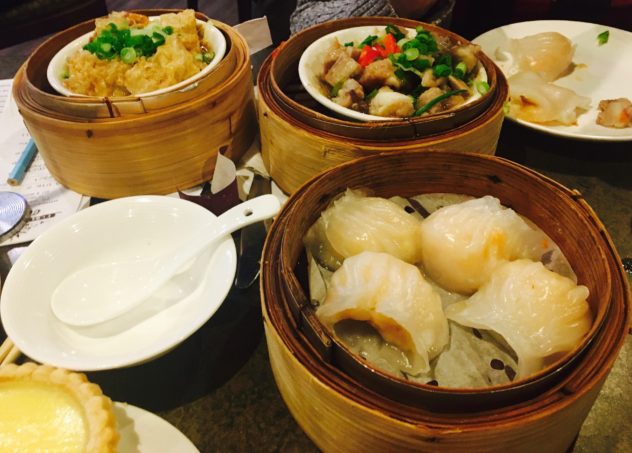 Steamed Spare Rib in Black Bean Sauce 豉汁蒸排骨; Steamed Shrimp Dumpling 晶瑩蝦餃皇;  Seafood and Meat rolls In Oyster Sauce 蠔皇鮮竹卷; Baked Egg Tart 蛋挞
Elbow River Casino Dim Sum