2016.12.26. & 2017.05.26.& 2017.06.06. SUSHI & ROLL 
Address 10241 King George Blvd, Surrey, BC V3T 2W6
Phone number (604) 498-4568
Hours of operation
Monday –  Thursday 11:30 am – 9:30 pm
Friday, Saturday  11:00 am – 10:00 pm
Sunday 11:30 am – 9:00 pm
Sushi & Roll Restaurant is located nearby Surrey Central Skytrain Station, which is closer to our apartment. Because of this, my boyfriend and I have already been to this Sushi Restaurant. This is a middle size restaurant and always has a big lineup during lunch and dinner time. So, I strongly suggest don't come to this place right on Lunch or Dinner time. It will be super busy and you have to wait for the line to get in. The servers there were very friendly and nice. The food was very fresh and tasty.  The food came fast and price of the food was cheaper. It's very great place to go to have sushi.
 
Gomae (spinach salad) $3.95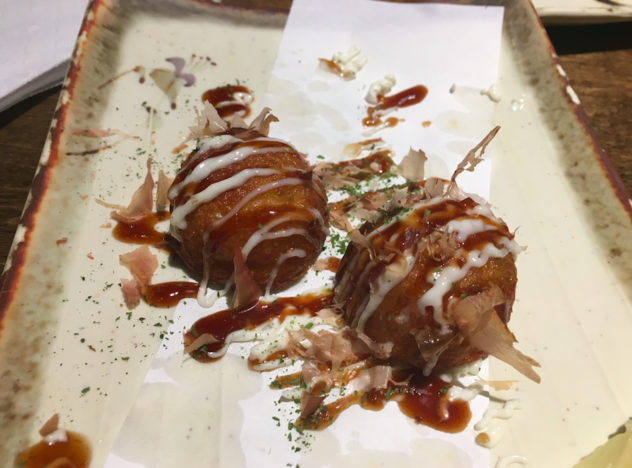 Tako Yaki (fish flakes) (6pcs) $3.95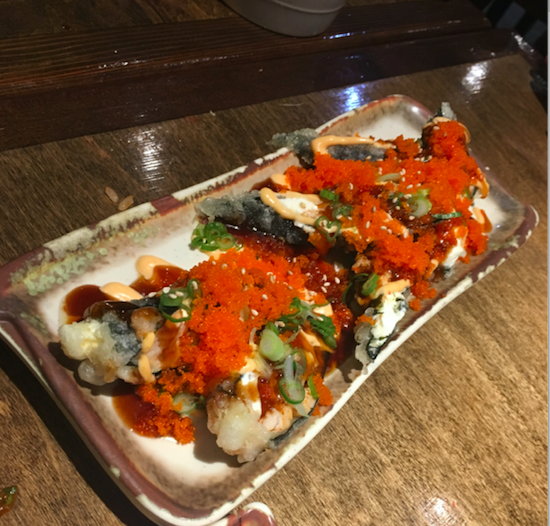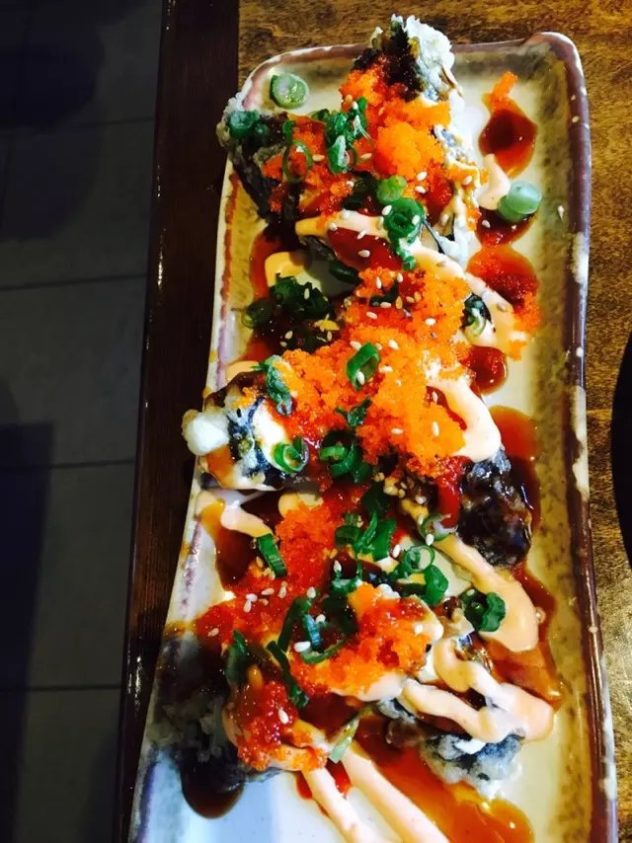 Burning Cheese (Inside: Spicy Tuna, Cream Cheese) (Outside: Masago, Sauce) $5.95
Burning Cheese is my boyfriend's most favorite one. It's very tasty. If you like Cheese, you should definitely order it.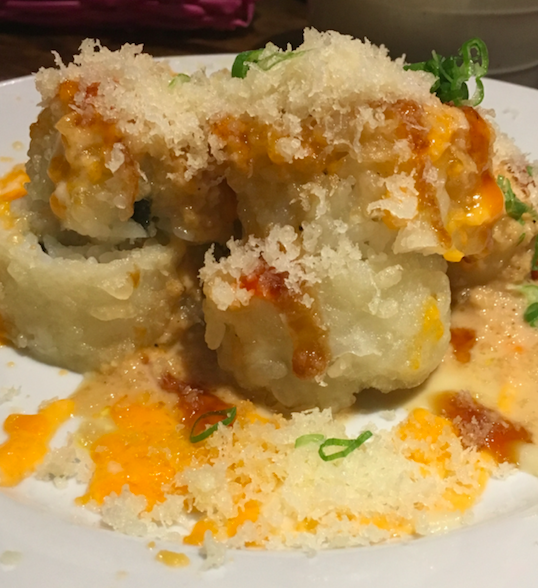 Flying Unicorn Roll (Inside: Deep fried salmon, cucumber) (Outside: mozzarella cheese, sauce)  $9.95
Flying Unicorn Rolls taste like Pizza, is very delicious. Strongly Recommend !!!
Special mango roll (Inside: Avocado, mango, cucumber)(Outside: Mango, mango sauce) $8.95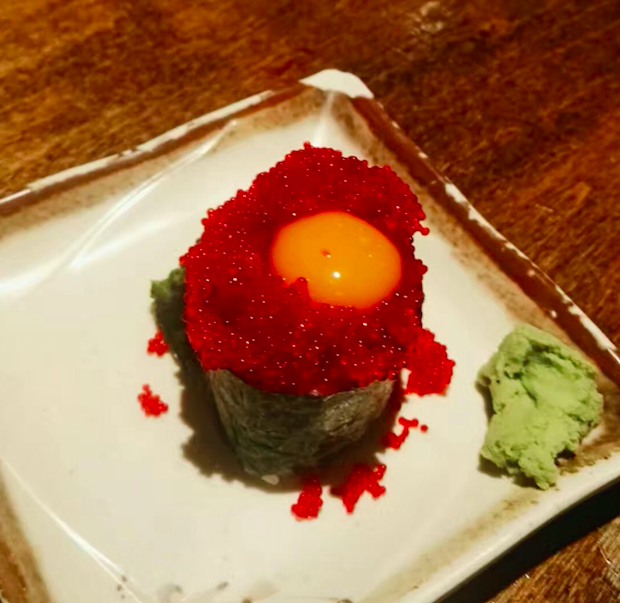 ikura sushi $2.95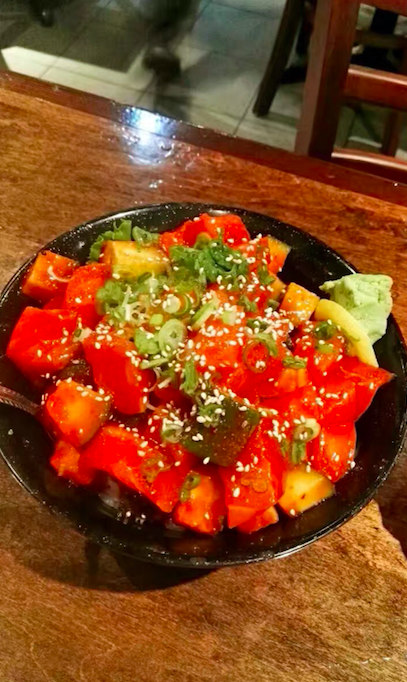 Spicy salmon sashimi don $12.50
Spicy salmon sashimi don has a great deal. Large portion!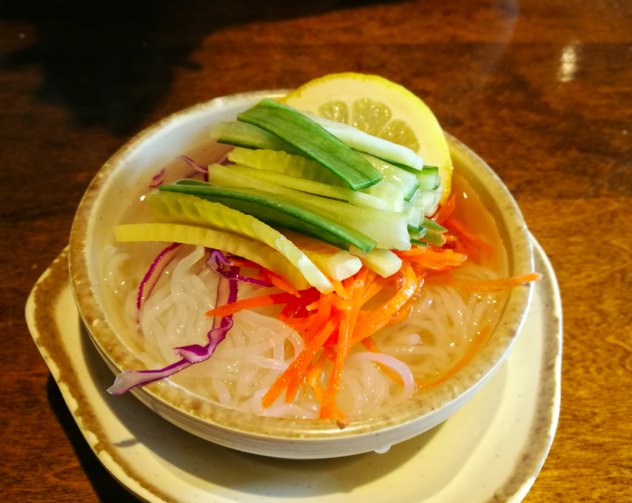 Veggie Sunomono $3.00
California Combo [California 1/2 roll, Ebi (1pc), Tuna (1pc), Salmon (2pc)]  $8.95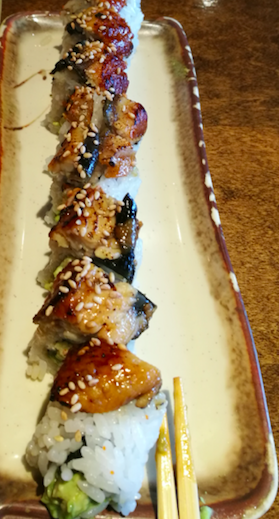 Unagi Roll (8pc) (cucumber, BBQeel) $4.95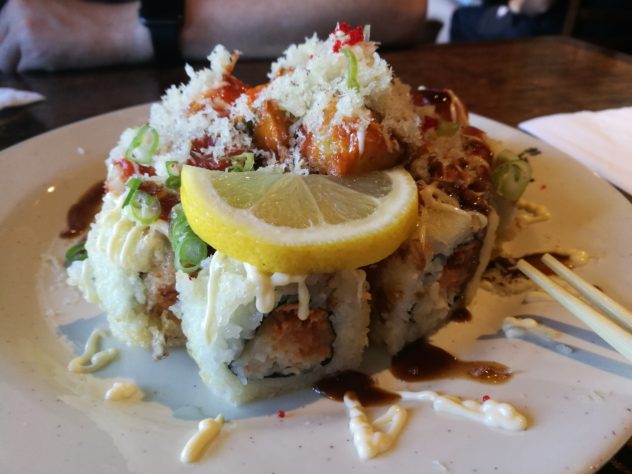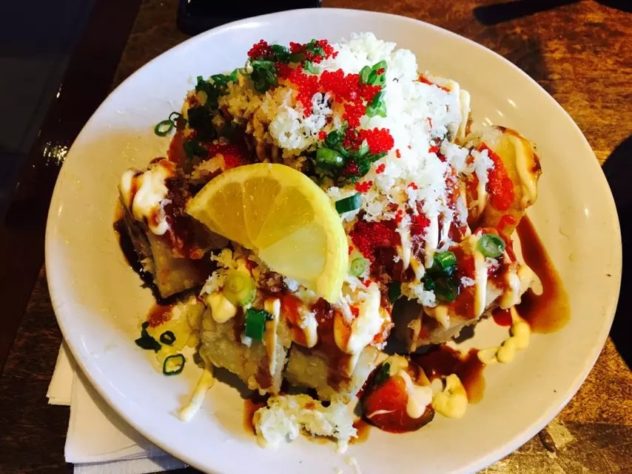 Crispy Volcano Roll (Inside: spicy tuna, crab meat) (Outside: Spicy Tuna sashimi. tempura flake, tobiko, green onion, special sauce) $10.05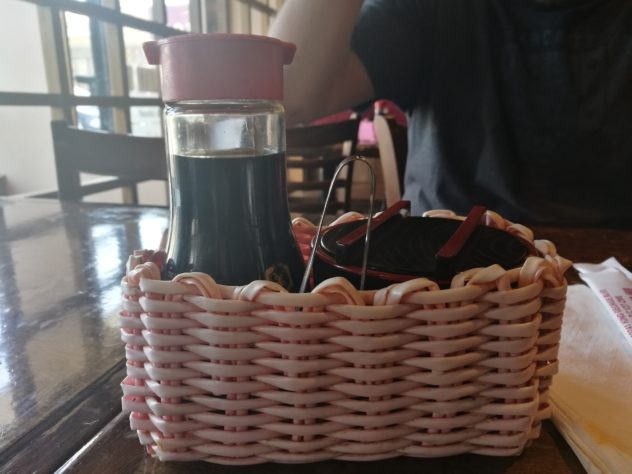 Dipping Sauce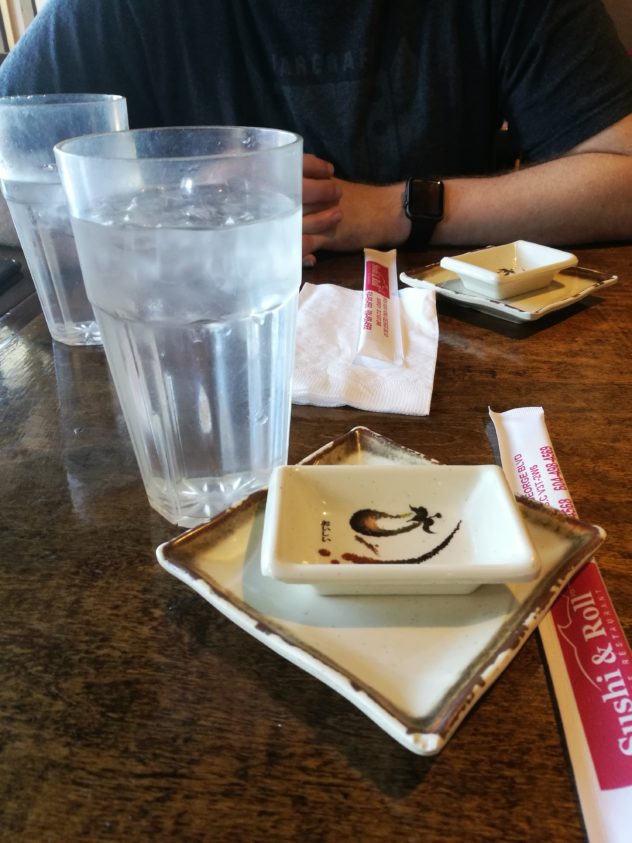 Table setting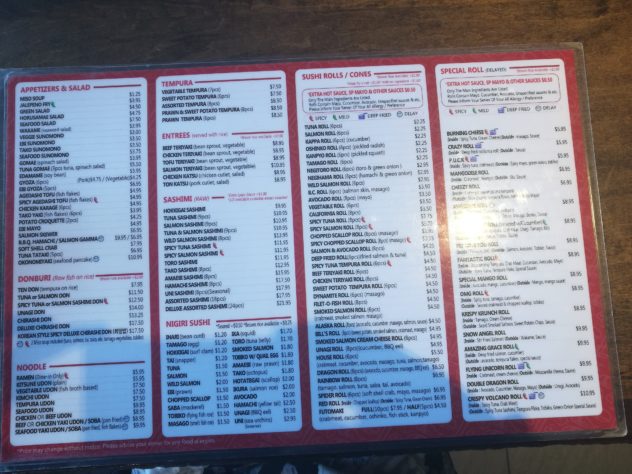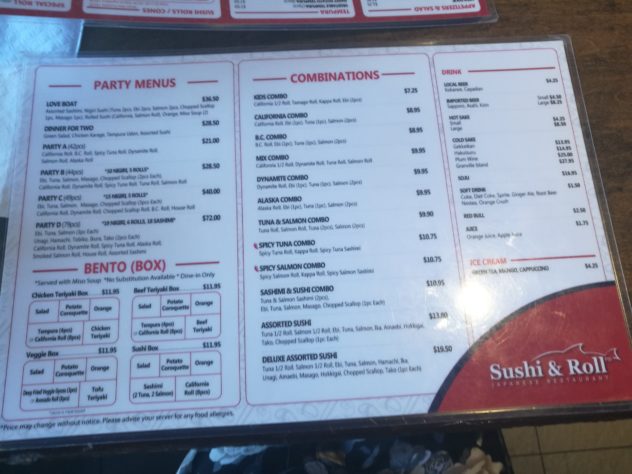 Menu
Sushi & Roll
Food

Service

Atmosphere

Cleanliness

Price (1Expensive to 5Cheap)