PETER'S DRIVE IN RED DEER 
2018.02.18. PETER'S DRIVE IN RED DEER 
ADDRESS:131 Leva Ave, Red Deer County, AB T4E 1B2
PHONE NUMBER: (403) 356-5803
OPERATION HOURS:
MONDAY – SUNDAY 10:00 AM – 10:00 PM
WEBSITE: http://www.petersdrivein.com/
20180218. On our way back to Calgary, we were stopped by Peter's Drive-in in the city of Red Deer for lunch. Peters Drive in is a Burger restaurant.The restaurant offers burgers, hot dogs, milkshakes, and etc, which is the same style fast food restaurant as KFC, McDonald, and A&W. It has two locations in Alberta. One is in the city of Calgary and another is in Red Deer. We've been to Calgary location before. This was our first time having lunch at Red Deer location. Besides the drive through, people could actually sit and eat inside the restaurant.
Environment:
We arrived the Red Deer Peter Drive in around 12 pm. It was right at the lunchtime. There was a huge lineup inside the restaurant. This location has very large space for people to eat in. Inside the restaurant, it was nice and clean. There are many tables for customers to sit down.
Service:
My boyfriend ordered the food at the front and I tried to find an empty table to sit down. The similar to KFC, McDonald, and A&W, customers ordered all the food and drinks at the front and waited for their food. The food menu is on the big screen on top of the front desk.
Food:
We ordered a burger, a hot dog, small fries, and milkshake to share. After waited for 5 – 10 mins, our food came out the kitchen. The burger was made from 100% whole Canadian grade "A" ground chuck and they do not contain fillers of any kind. The hamburger and hot dog buns were very fresh made with unique flavor made daily using the special recipe. I had cheese dogs, which was made with 100% beef wieners. The fries cooked in premium, cholesterol free, trans-fat free, 100% pure canola oil, with large portions. Milkshakes made with real ice cream and real fruit, which was very tasty.
Prices:
The prices of our food were OK. It's not very expensive. Comparing to KFC, McDonald and A&W, this place is a little bit expensive. But, all the food were in the large portion and well cooked. They were all fresh and tasty.
Highly recommend this fast food place.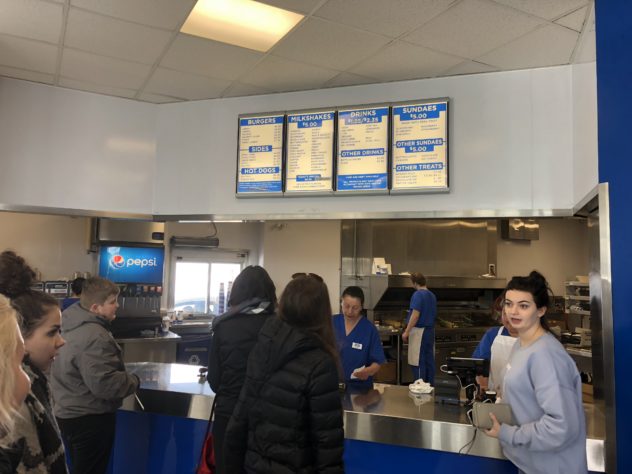 PLACE FOR ORDER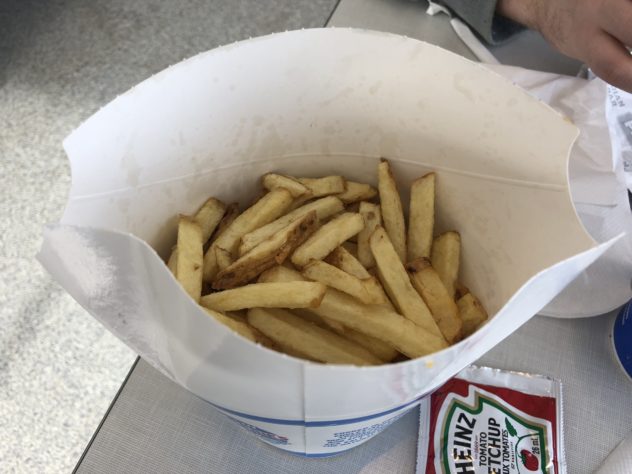 FRIES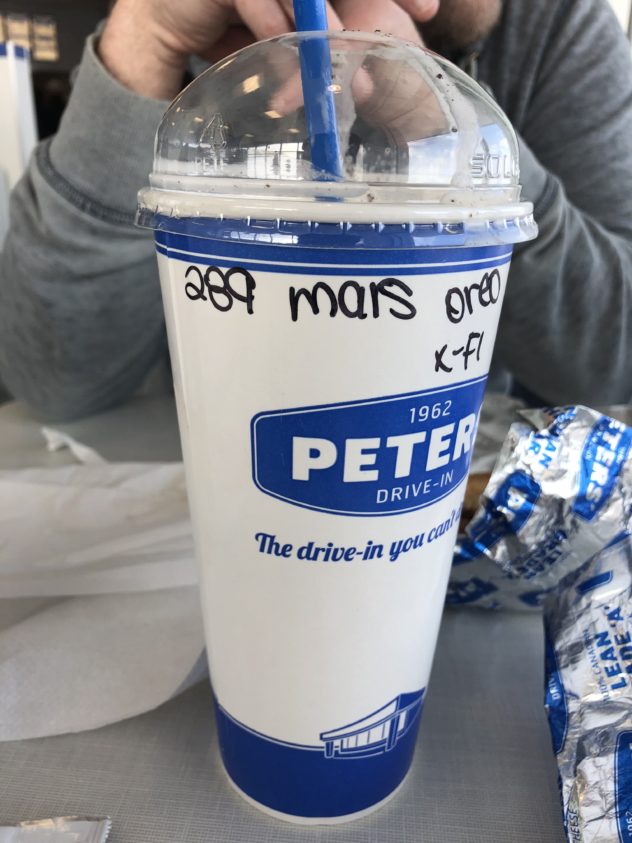 MILKSHAKE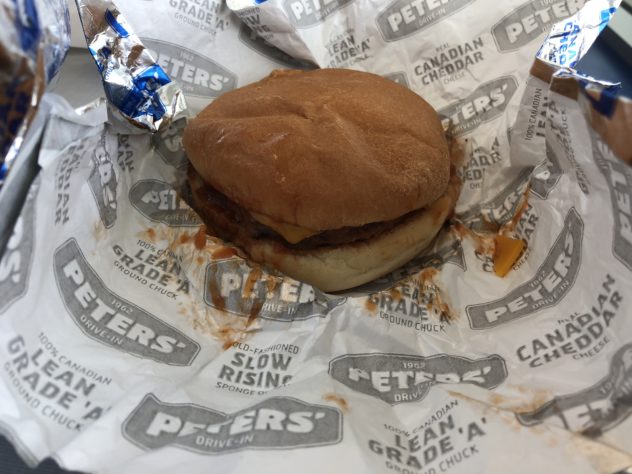 BURGER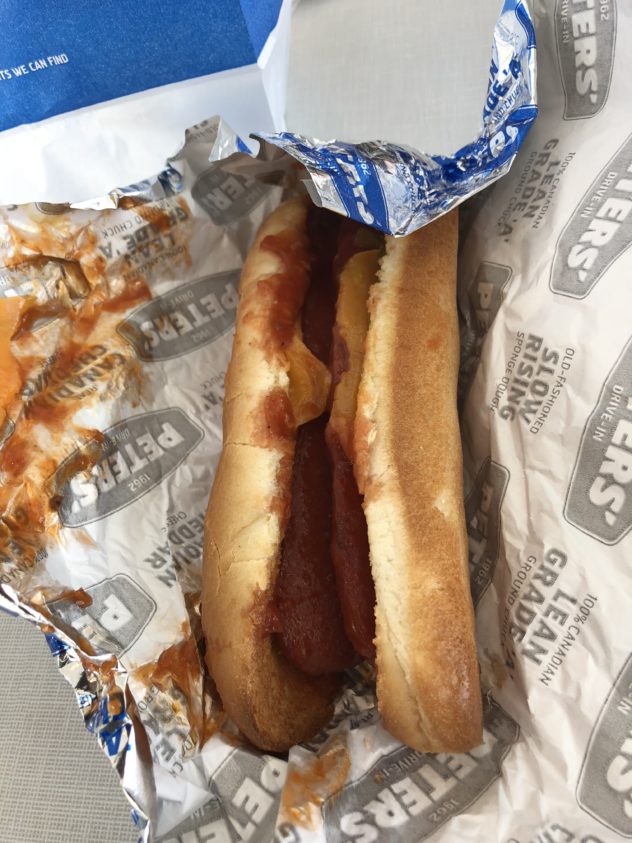 HOTDOG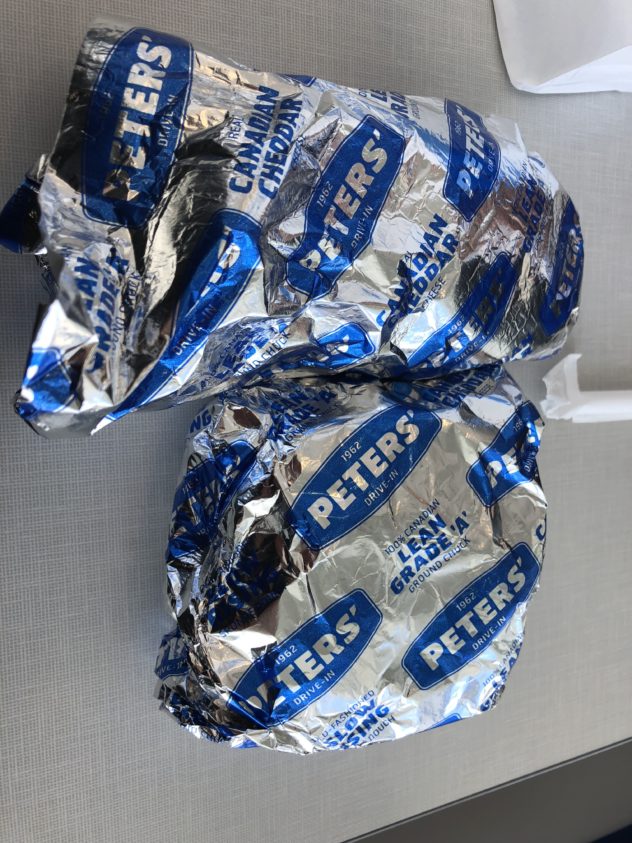 BURGER AND HOTDOG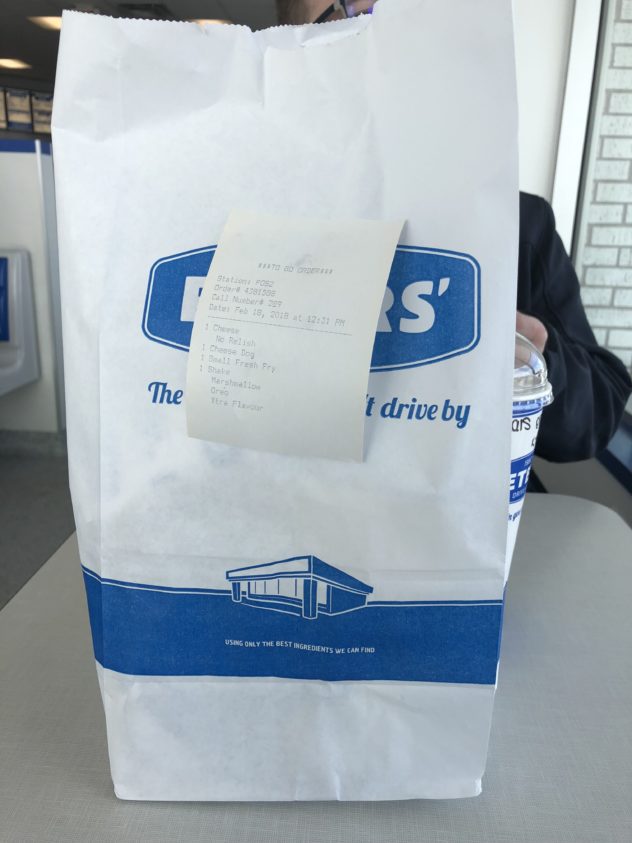 TAKE OUT BAG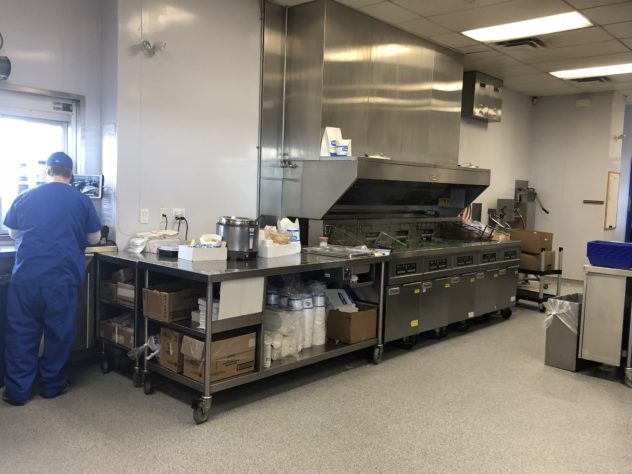 KITCHEN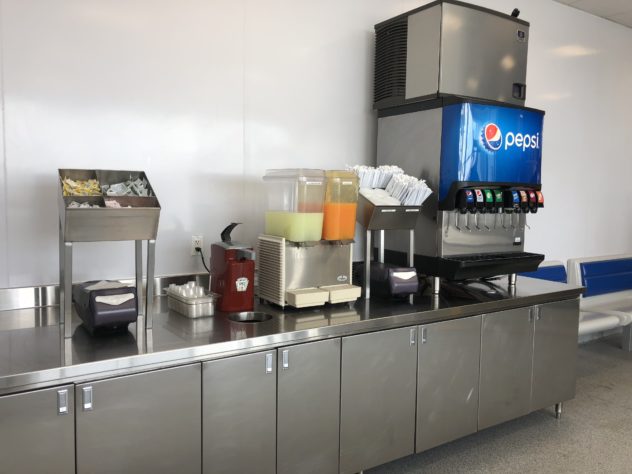 DRINKS 
INSIDE THE RESTAURANT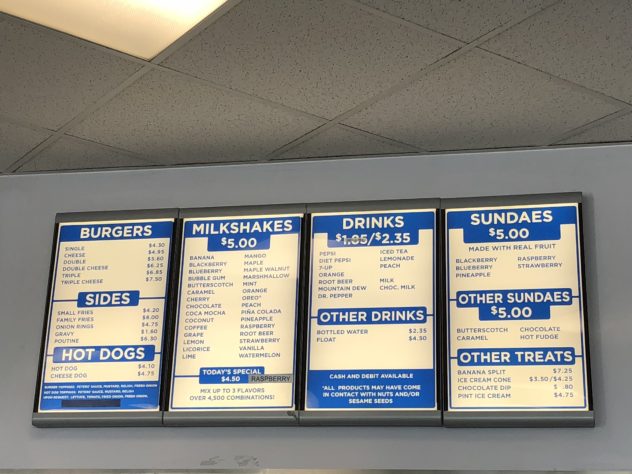 MENU
Food

Service

Atmosphere

Cleanliness

Price (1Expensive to 5Cheap)