Sushi Taku is a Japanese restaurant located on Joyce St, Vancouver. The location of the restaurant is 5 mins walking distances from the Joyce Skytrain station. It's very convenient for people to find it and park cars. My boyfriend and I had dinners twice at this place since we moved back to Vancouver. We had the different feeling in each time.
The 1st time visit:
The first time visited Sushi Taku, was at the beginning of July. My boyfriend found this place online. We arrived at the restaurant around 8 pm and had a late dinner there. It's a super small Japanese restaurant. There are only four small tables and two big tables inside the restaurant. It was very busy at that time. We were luckily found a table and began ordered the food. We had seaweed salad, Appetizer Sashimi, Bacon & Cream Cheese Roll and Sushi Pizza to share. After we ordered the food, the seaweed salad came first. It seems like a pre-made salad, but the taste was OK. Appetizer Sashimi was 3 pieces Salmon Sashimi and 3 pieces tuna Sashimi. Both Salmon and Tuna were fresh and large size. Next, Sushi Pizza was made of deep fried rice, salmon, tuna, avocado, and beets on top. The deep-fried rice was very soft and tasty. The top made sushi pizza more delicious. I love this dish. Our last dish was the Bacon Cream Cheese Roll. OMG. The roll was very tasty and delicious. The roll was made of cream cheese, green bean with bacon wrapped on top, which was a very unique combination. The prices of food were not expensive. All together were under $40 for two people, which was a great deal. We enjoyed our first experience at Sushi Taku.
The 2nd time visit:
The second time visited Sushi Taku, was on my boyfriend's birthday. We gotta there early around 5:00 pm. The restaurant was not busy. Only one customer was eating at the restaurant. We sat at the big table. We had Seaweed Salad, Sunny Roll, Volcano Roll, and Salmon Combo this time. Seaweed salad was the same as last time. Volcano roll was made of cali roll, seared scallop o top, which was great. Sunny Roll was yam roll, seared spicy tuna with yam crunchy on top. I dont really like Sunny Roll. The crunchy was overcooked. Salmon Combo was included 3 salmon sashimi, 3 salmon nigiri and salmon roll. The sashimi were not very fresh. My boyfriend thought sashimi and other special rolls tasted very different. The prices were the same as last time. The taste of all rolls were not as good as last time. But, we still enjoyed the birthday dinner at Sushi Taku.
ADDRESS:
4902 Joyce St, Vancouver, BC V5R 4G6
HOURS:
MONDAY – SATURDAY 11:30 AM – 9:00 PM
SUNDAY 12:00 PM – 9:00 PM
PHONE:
(604) 454-1023
WEBSITE:
https://sushitaku.ca/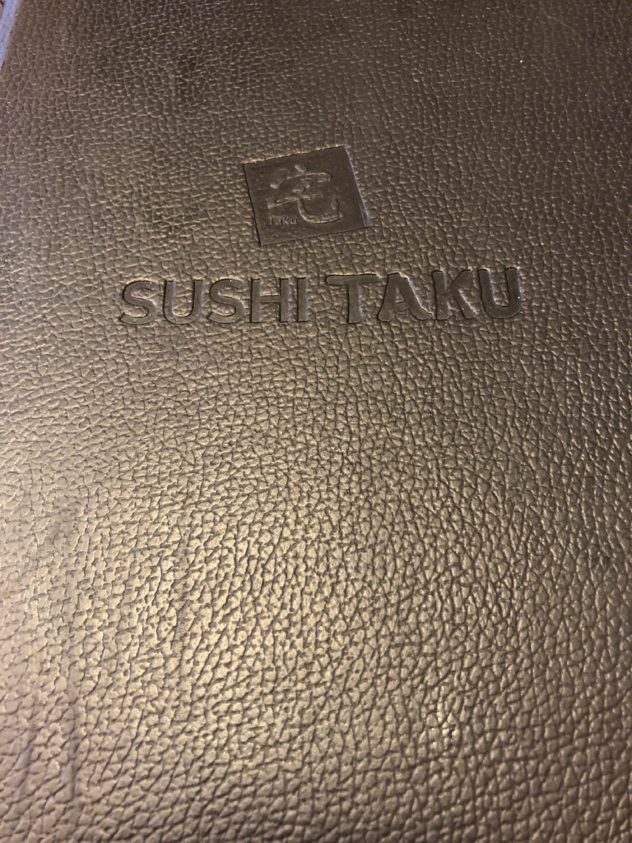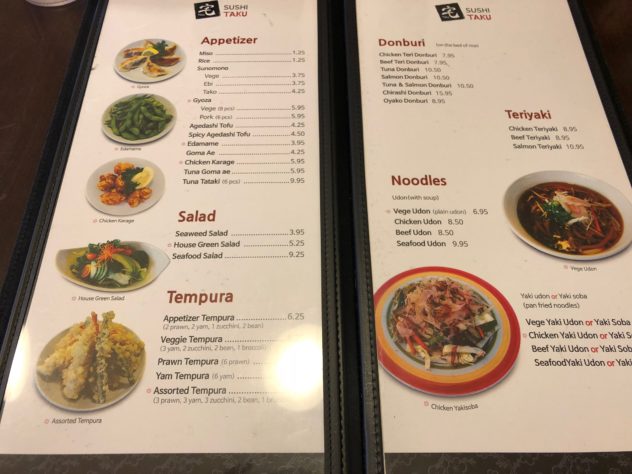 MENU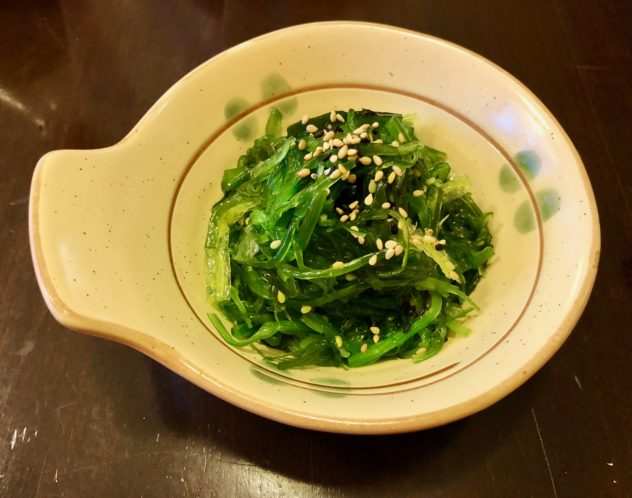 SEAWEED SALAD $3.95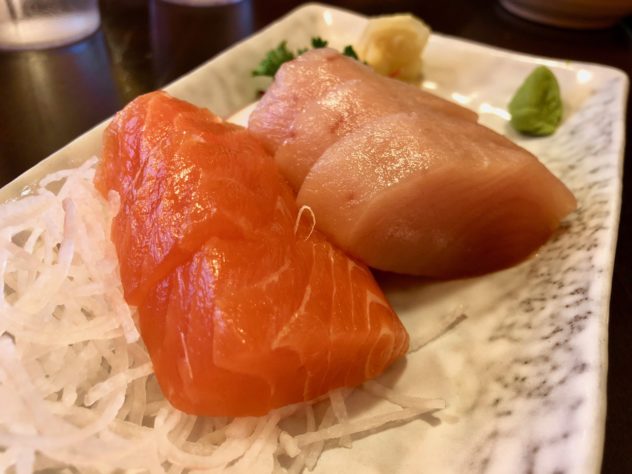 APPETIZER SASHIMI (6PCS) $6.95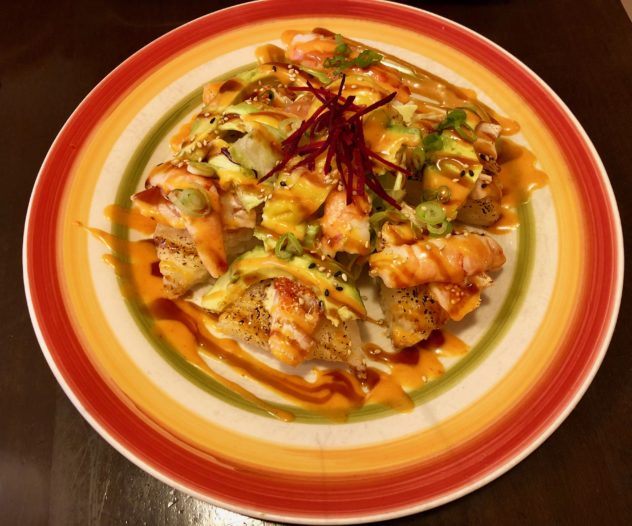 SUSHI PIZZA (DEEP FRIED RICE, SALMON, TUNA, AVOCADO BEETS ON TOP) $9.95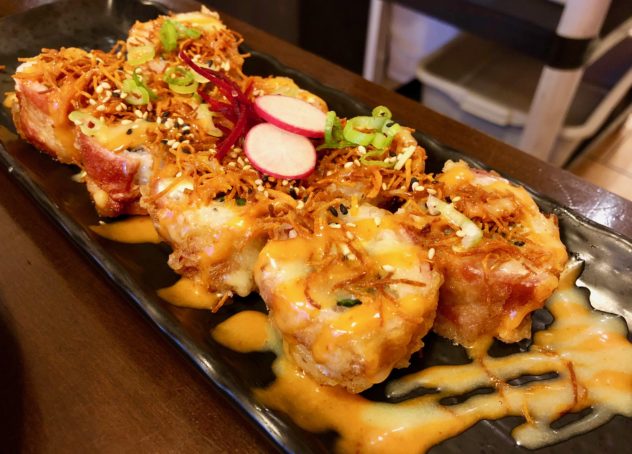 BACON & CREAM CHEESE ROLL (CREAM CHEESE, GREEN BEAN WITH BACON WRAPPED ON TOP) $8.95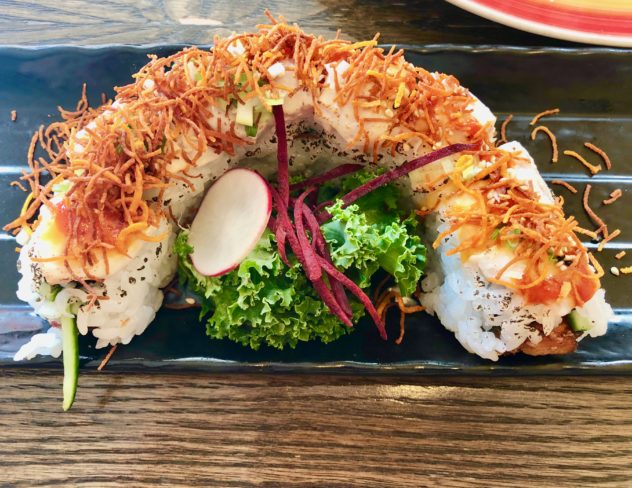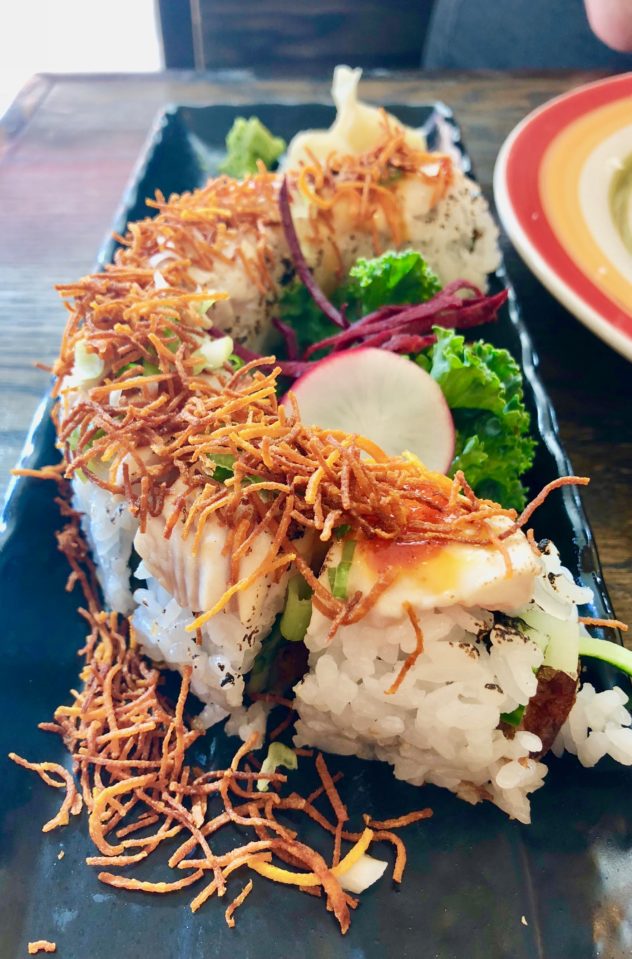 SUNNY ROLL (YAM ROLL, SEARED SPICY TUNA WITH YAM CRUNCHY ON TOP) $8.95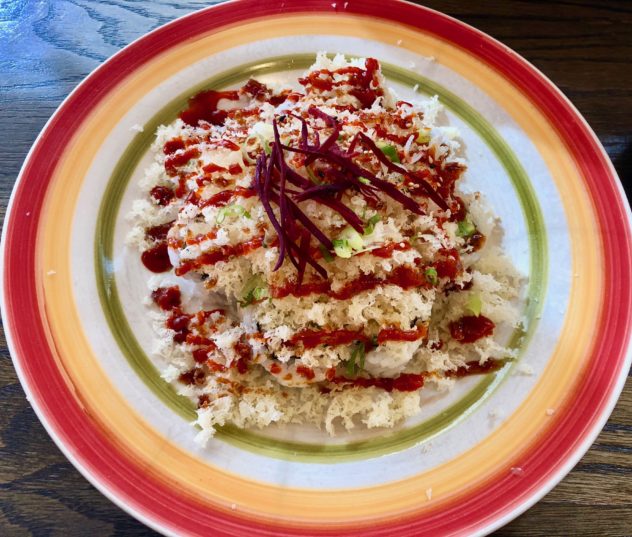 VOLCANO ROLL (CALI ROLL, SEARED SCALLOP ON THE TOP) $9.25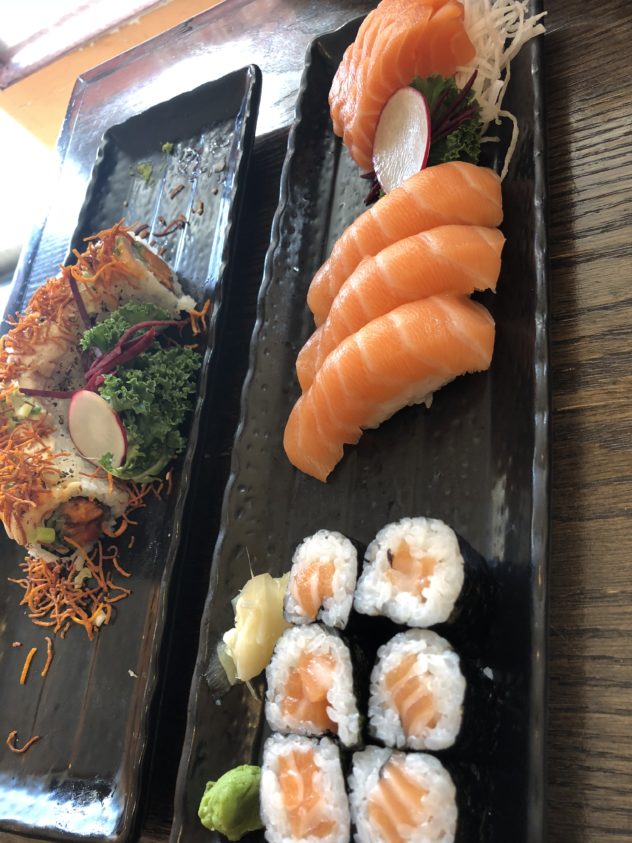 SALMON COMBO (3 SALMON SASHIMI, 3 SALMON NIGIRI AND SALMON ROLL) $9.95
Food

Service

Atmosphere

Cleanliness

Price (1Expensive to 5Cheap)