My boyfriend and I had POKE TIME last month. We had a great experience there. Poke Time is a Hawaiian style street food. It's a small restaurant, which has three locations in the Great Vancouver Area. The one we have been, is on Robson St. It was our first time having Poke Time.
People can either choice their on Ingredients or pick the combinations from the menu. Since it was our first time, we decided to chose from the menu.
I had BC Bowl, which was included Marinated salmon, cucumber, crab salad, seaweed salad, and corn. My boyfriend ordered Super Cruncheritto Burrito. It was made by seaweed, white rice, salad, marinated salmon, marinated tuna, corn, crab salad, seaweed salad, mandarin orange, purple cabbage, avocado, wasabi & sriracha aioli, roasted sesame sauce, onion crisp, corn flakes, and nacho chips. The servers made our dish in front of us. All the ingredients was fresh and combinated them together were very tasty.
It was a great experience to try healthy and fresh food. We love our meal from Poke Time.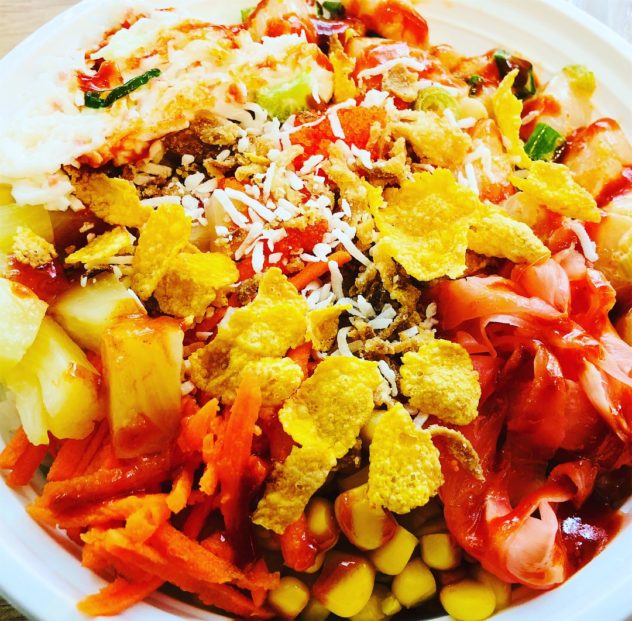 BC BOWL MEDIUM $11.95 (MARINATED SALMON, CUCUMBER, CRAB SALAD, SEAWEED SALAD, CORN)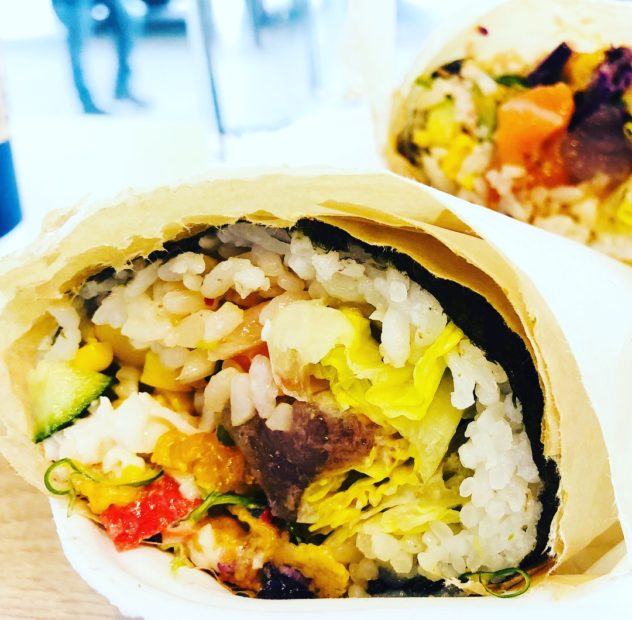 SUPER CRUNCHERITTO BURRITO $12.95 (SEAWEED, WHITE RICE, SALAD, MARINATED SALMON, MARINATED TUNA, CORN, CRAB SALAD, SEAWEED SALAD, MANDARIN ORANGE, PURPLE CABBAGE, AVOCADO, WASABI&SRIRACHA AIOLI, ROASTED SESAME SAUCE, ONION CRISP, CORN FLAKES, NACHO CHIPS ) 
MENU
ADDRESS
1258 Robson St, Vancouver, BC V6E 1C2
HOURS
MONDAY – SUNDAY 11:30 AM – 9:00 PM
PHONE
(778) 379-7187
WEBSITE
http://www.poketime.ca/menu1/
Food

Service

Atmosphere

Cleanliness

Price (1Expensive to 5Cheap)