Rynn Japanese Restaurant is located on Seymour St. Nearby Robson St. The location is easy to find, but it's not easy to park.
We haven't been tried the new restaurant for a long time since the beginning of this year. After work, my fiance and I walked on the Seymour St. We found the restaurant, call Rynn Japanese Kitchen. We decided to give this place a try.
Environment: Since we arrived this restaurant around 6pm, right on the dinner time, this place was busy. Lots of people were dining out here. Luckily, we had a table and sat down to begin our food Journey. Inside the restaurant has lots of space, is Asian style setting. Nice and Clean.
Service: After we sat down, our server brought the water and menu to the table. I believe our server is Korean.She is very nice and friendly. She gave us a good suggestion on food.
Food: We ordered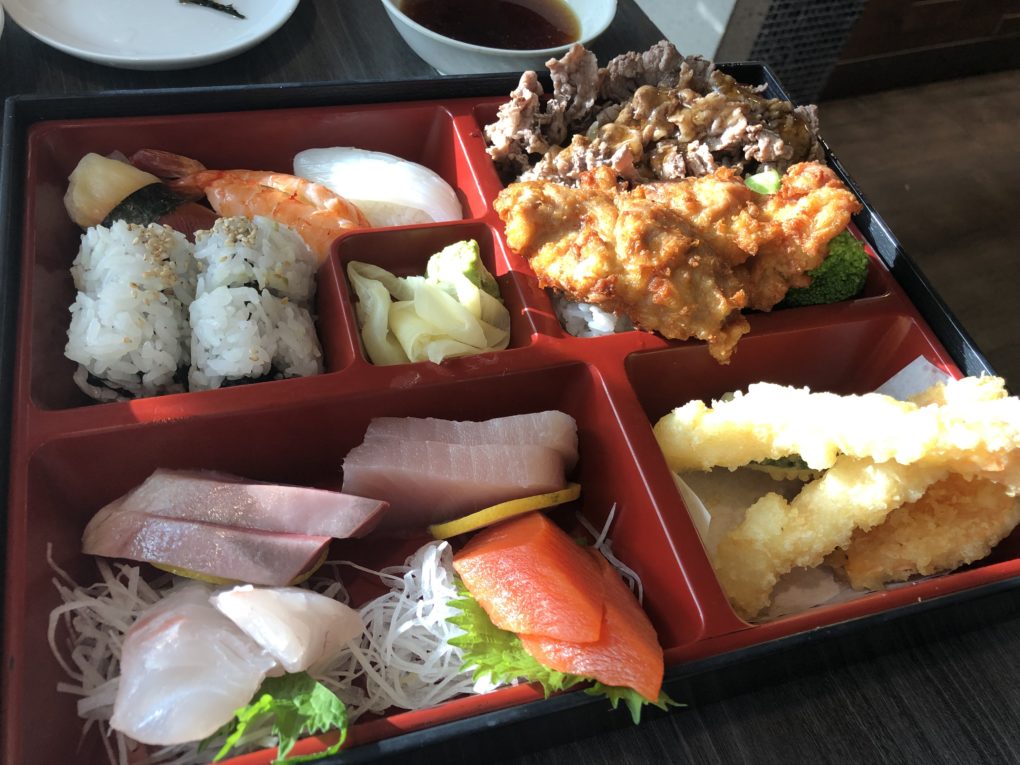 Dinner Bento $24, which includes 4 kinds assorted sashimi, 3 kinds assorted sushi, California roll, assorted tempura, chicken karaage, serve with miso soup. We choose the beef teriyaki and sunomonto with the bento.
The miso soup is hot and fresh
Sunomonto is cold and tasty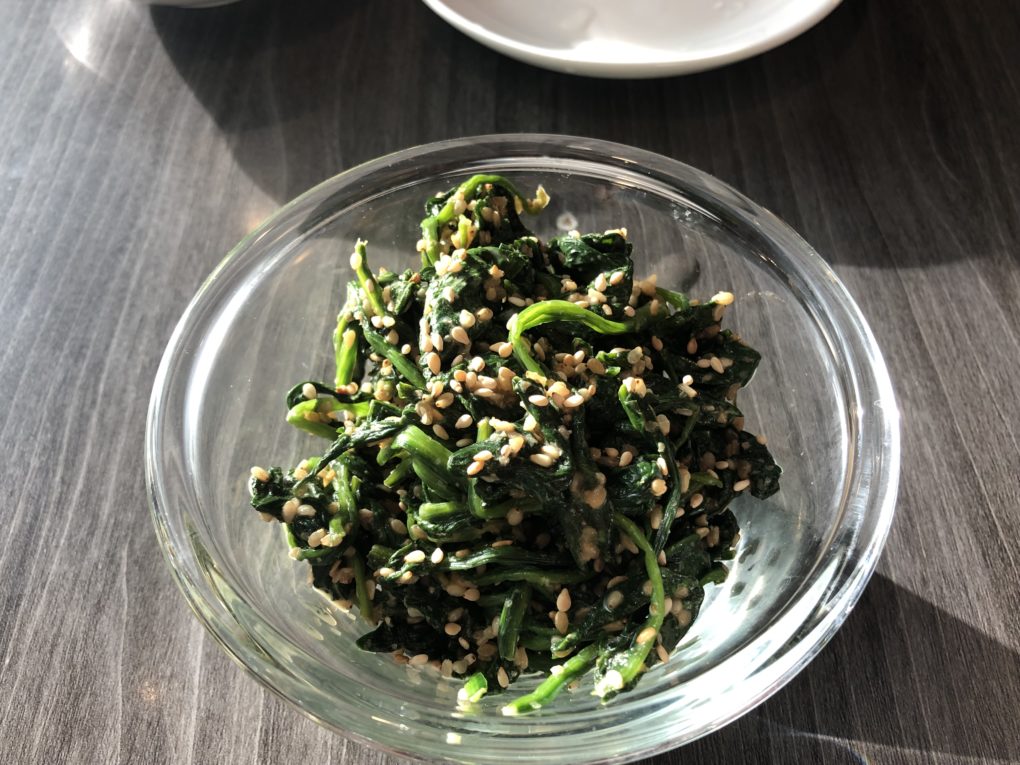 We ordered Gomaae $5.5. It's a seasonal vegetable with sesame sauce. The taste of this dish is a little bit different from other restaurants. The taste is OK, but the vegetable is not very fresh.
Takayaki $5.5 Octopus Balls. It's hot and delicious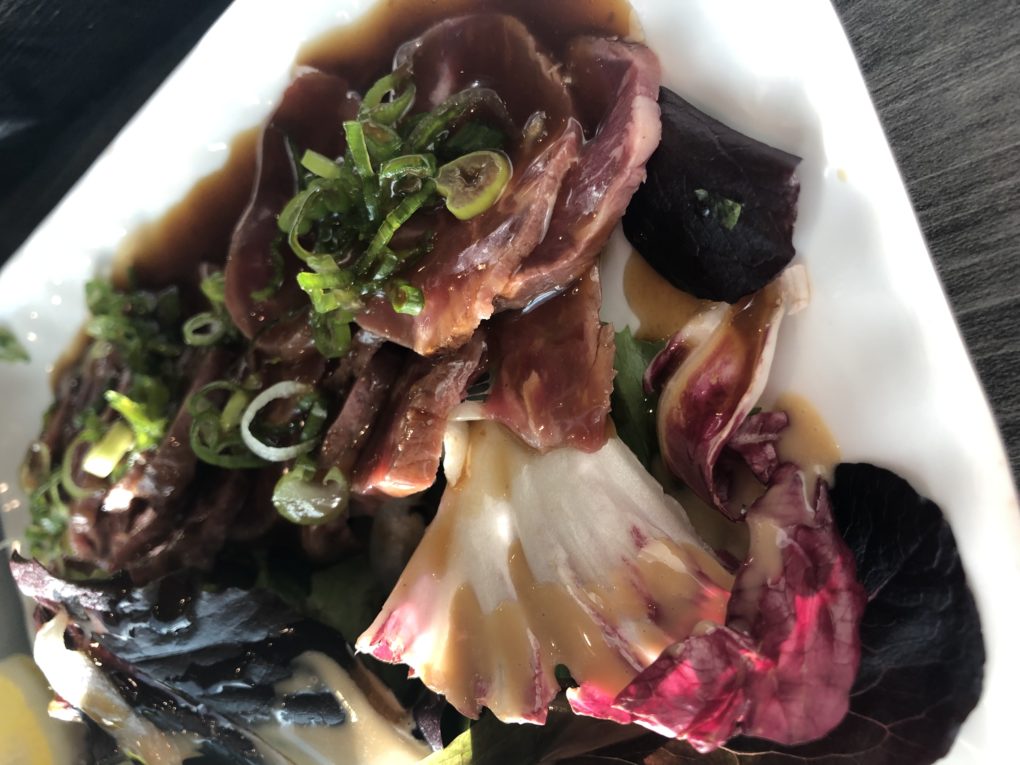 Beef Tataki $12 Onion, House Ponzu Sauce
Price: The price of the food is a little bit expensive. Especially, the beef Tataki, only a few pieces of beef and it cost $12. Gomaae, old vegetable $5.5.
In summary, this restaurant is OK to have a try. But, the food is not very great. It's a very price.
Address: 757 Seymour St, Vancouver, BC V6B 5J3
Hours:
| | |
| --- | --- |
| Saturday | 12–10p.m. |
| Sunday | Closed |
| Monday | 11:30a.m.–10p.m. |
| Tuesday | 11:30a.m.–10p.m. |
| Wednesday | 11:30a.m.–10p.m. |
| Thursday | 11:30a.m.–10p.m. |
| Friday | 11:30a.m.–10p.m. |
Phone:  (604) 233-0306
Food

Service

Atmosphere

Cleanliness

Price (1Expensive to 5Cheap)