ADDRESS
209, 4307 130 Ave SE, Calgary, AB T2Z 3V8
PHONE
(403) 257-6658
HOURS
MONDAY – SATURDAY 7:00 AM – 8:00 PM
SUNDAY 8:00 AM – 7:00 PM
WEBSITE
http://gotorickys.com/
2018.05.13. was Mother's Day. My boyfriend and I took his mother for mother's breakfast. Our original plan was going to The Cora Breakfast by 9 am. But, when we arrived at the restaurant,  it had a huge line up already. So, we had to change our plan to somewhere else for breakfast. There is breakfast place called Ricky's all day grill, which is located on 130 Ave as well, is right across the street from The Cora Breakfast. Ricky's All Day Grill is the same style restaurant as IHOP and The Core. It mainly serves Breakfast, and it has some locations across Canada. I had been to Ricky once in Surrey Center, BC. before. It had very excellent customer services there. After discussed with each other, we decided to have a try at Ricky's All Day Grill.
We arrived the restaurant quarter after 9 am. Interestingly, Ricky's All Day Grill was not busy at all. We found a table and sat down right the way after we arrived. The server lady put us down to the table right beside the door. When we asked her to sit another table inside the restaurant, she was totally negotiating us. So, we had to sit down the table right beside the door.
After that, she brought us the menu and drinks, we began to take a look at the menu. Then, she came back to take the order for so long.  The items on the menu were the similar stuffs to Ihop and The Cora. Mommy and I have ordered the same thing. Both of us ordered Quick Commute, which includes 1 egg with 2 strips of maple bacon, shredded hashbrowns and the slice of toast. Besides that, mommy had her morning die Pepsi and I ordered an extra Waffle. My boyfriend had Two by Five for his meal, which includes 2 eggs, 2 sausage links, 2 strips of maple bacon, 2 fluffy buttermilk pancakes and French toasts.
After waited about 15 mins long, our food came out of the kitchen finally. All the food were well cooked and tasty. I like the extra waffle more. It was sweet and taste delicious. The hash browns were well done too. We have finished all the food. We did not know what happened, maybe the food was not very clean or we ate too much. After few mins, three of us all felt not good and had to go to the bathroom.
I donot think we will come back to this restaurant for breakfast again.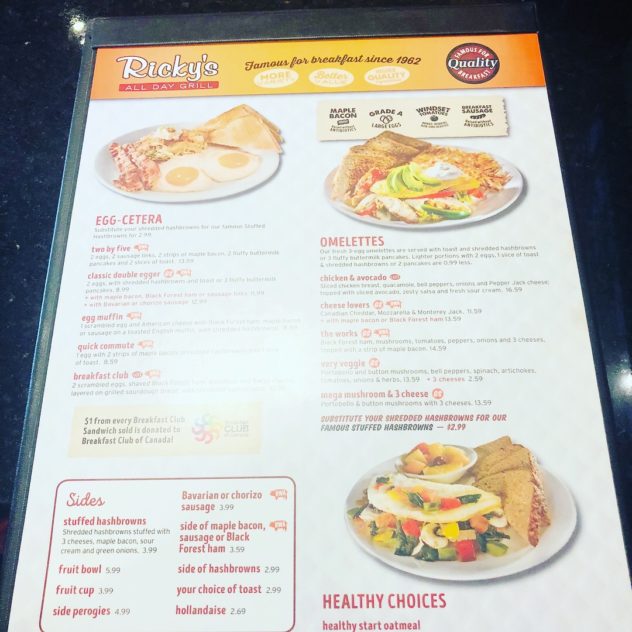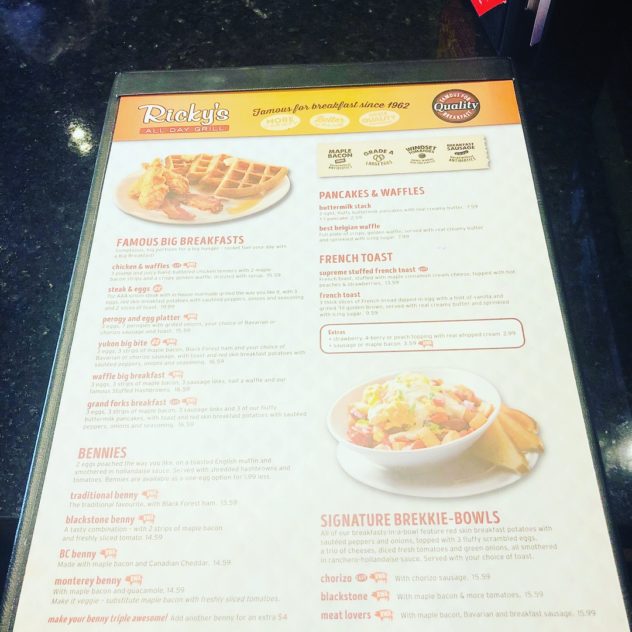 BREAKFAST MENU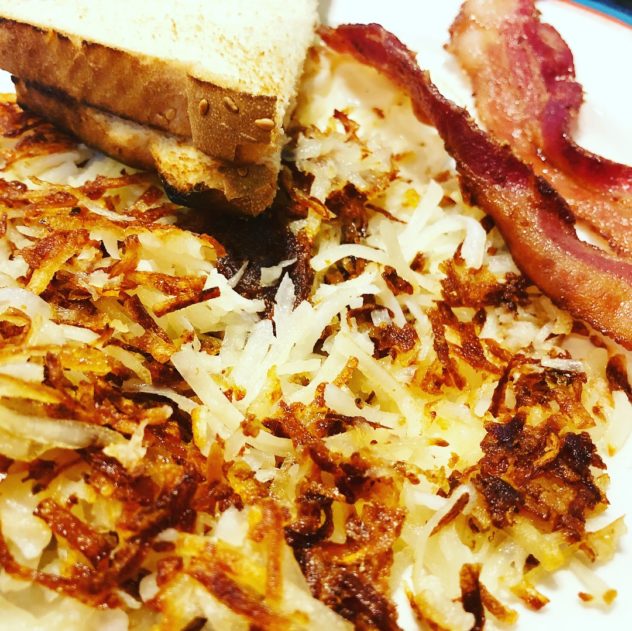 QUICK COMMUTE: 1 EGG WITH 2 STRIPS OF MAPLE BACON, SHREDDED HASHBROWNS AND SLICE OF TOAST. $8.59
WAFFLE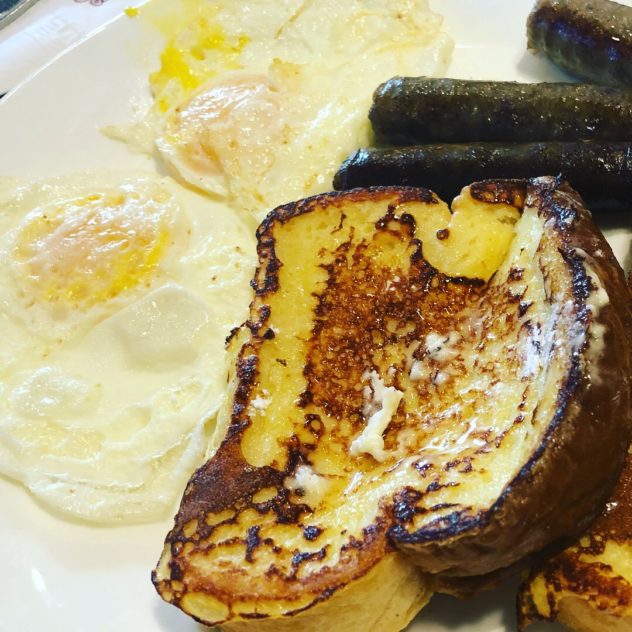 TWO BY FIVE: 2 EGGS, 2 SAUSAGE LINKS, 2 STRIPS OF MAPLE BACON, 2 FLUFFY BUTTERMILK PANCAKES (FRENCH TOASTS INSTEAD TOASTS) $13.59
Food

Service

Atmosphere

Cleanliness

Price (1Expensive to 5Cheap)