RATING
Food 3.0/5.0
Service 2.5/5.0
Ambience 4.5/5.0
Price $$, $$$
PizzaHut China. After visiting The National Water Cube and the Birds Nest in The City of Beijing, Dad, Uncle, my boyfriend and I had already super hungry, so we decided to go PizzaHut China to have a lunch. Although it has already passed not lunch time, there were still lots of people in the restaurant. The restaurant was huge and clean. It was a great environment to have a lunch. But, the custom server was terrible and the food w a s little bit expensive. Since it was late afternoon and we would have a nice dinner in a few hours, we just ordered some snacks, such as Chickens, Snails, and Pizza. The food came so slow, but the taste of the food was ok and decent. It was a good experience to try Chinese Style Pizza Hut.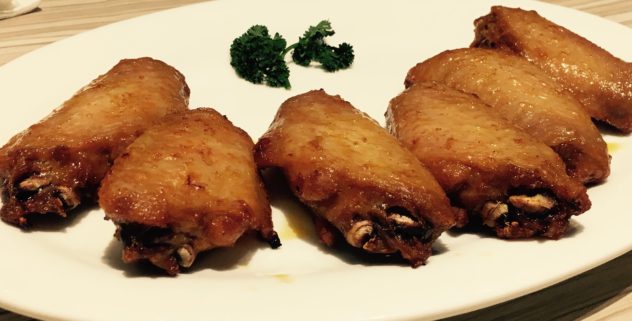 浓情香鸡翼
特选鸡翼经新奥尔良风味调味料腌制烘烤,汁多入味。
Chicken Wings were Asian Style cooking. They tasted good and juicy. I love them.
法式红酒焗蜗牛
白玉蜗牛以红酒烹制,酒香弥漫,更搭配餐厅自制香蒜面包,口口香脆。
It was my first time try the snails in PizzaHut. The taste was very different.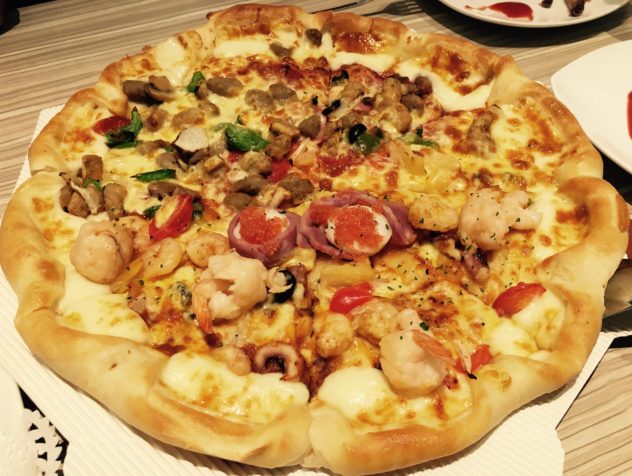 海鲜至尊比萨 
荟萃大虾、鱿鱼、章鱼等丰富海鲜,配上酸甜菠萝和青椒,妥妥的海鲜美味。
南美风情肉香荟比萨
精选鲜香的新奥尔良风味鸡肉,搭配香烤培根、意式猪肉粒、米兰风味香肠等多种馅料, 更与香浓的南美茄汁风味酱搭配, 佐以蘑菇、玉米,丰盛馅料,一次享尽!