2017.07.02. A&W
RATING
Food 4.5/5.0
Service 4.0/5.0
Ambience 3.0/5.0
Price $

Address 30 – 9900 King George Blvd, Surrey, BC V3T 4Y3
Phone number (604) 585-3996
Hours of operation
Monday – Friday 6:00 am – 12:00 am
Saturday 7:00 am – 12:00 am
Sunday 9:00 am – 11:00 pm
Website https://web.aw.ca/en/home
A&W is one of popular Canadian fast food restaurants. It sells the same kind of food as McDonald's and KFC – Burgers, Pops, and Fries. The Burgers, RootBeer and Onion Rings are the famous food and drink in A&W. For the Burgers, it covers a burger family, has lots of different kinds, such as Mama burger, Papa burger, Teen burger, and etc. All the burgers use 100% pure beef patty and Chicken. They are all well cooked. Each of burger has its own ingredients and sauces and their taste are all different. Root Beer is made with natural cane sugar and all-natural flavors. (Carbonated water, cane sugar, natural flavour, colour, sodium benzoate, quillaia extract). It's healthier than other pop drinks. Onion Rings are large and fresh. Very tasty. All the food at A&W is cheap and comes fast. It's a great place to go during the road trip.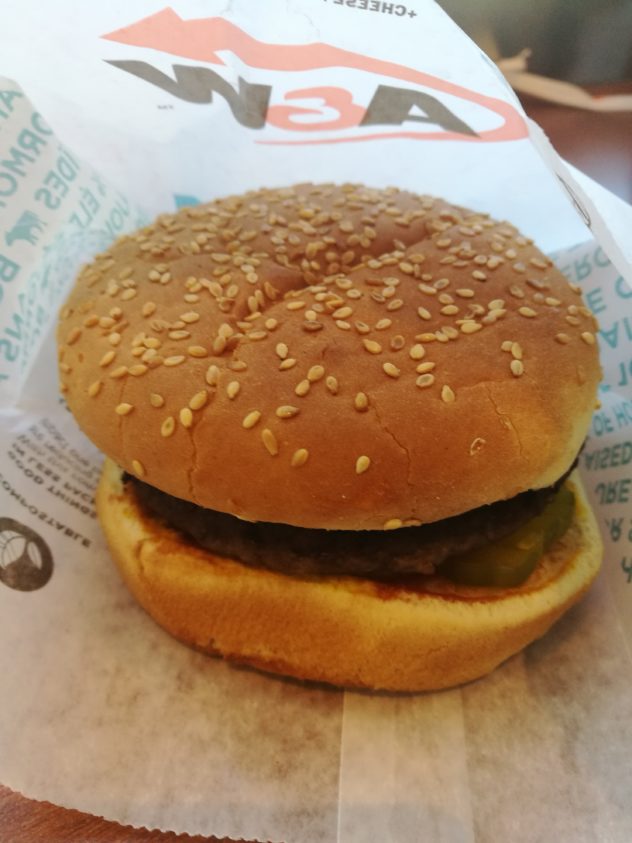 Mama Burger $4.75 with cheese
A perfectly seasoned 100% pure beef patty – raised without the use of hormones or steroids – topped with pickles, a slice of onion, ketchup, mustard and Teen® sauce, served on a freshly toasted sesame seed bun.
Pure Beef Patty, A&W Seasoning, Sesame Seed Bun, Onion Slice, Teen Sauce, Ketchup, Mustard, Pickles, Onion Slice.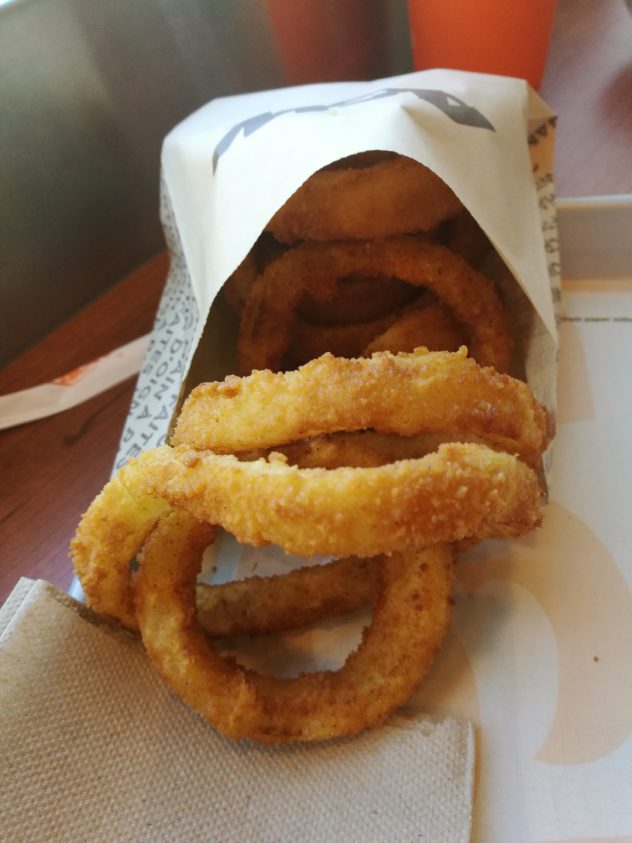 Onion Rings $4.25
Classic onion rings are handcrafted in-store, made from fresh onions.
Onion Rings, Batter, A&W breadcrumbs, A&W seasoning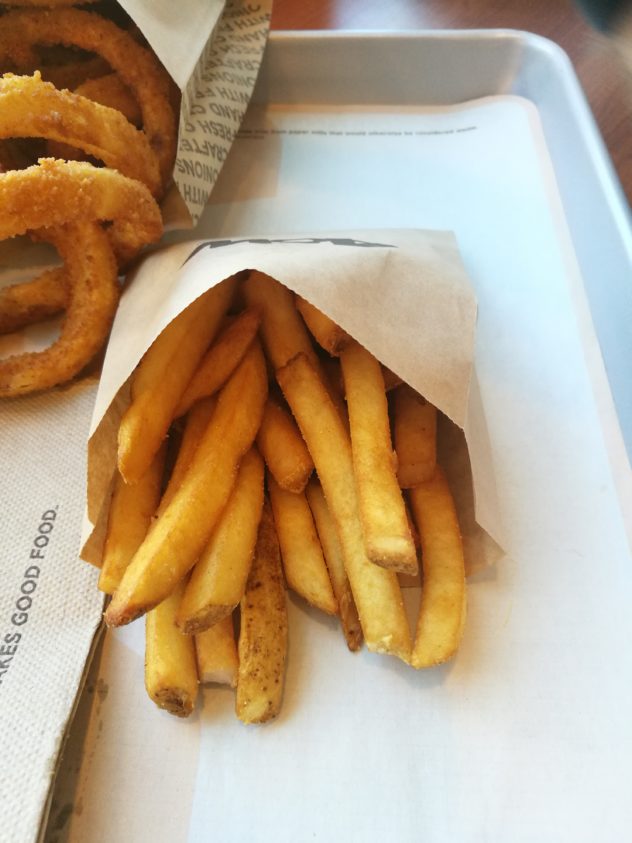 Fries $2.50
Fries are thick-cut and served with the skin on, so you're always reminded that they're made from 100% Canadian-grown Russet potatoes.
Russet Thick – cut fries
A&W