2015.10.17. & 2015.08.14. MILESTONES
Address 2425 Cambie St, Vancouver, BC V5Z 4M5
Phone number (604) 678-8488
Hours of operation
Monday – Friday 11:00 am – 10:00 am
Saturday 10:00 am – 11:00 pm
Sunday 10:00 am – 10:00 pm
Website  http://www.milestonesrestaurants.com/
Before we moved, my boyfriend and I always dine out.  Milestones was one of the restaurants that we've always been. Milestones has so many locations in the Great Vancouver Area. The one we've always been was located on Cambie St. Vancouver. The location is 5 mins away from Broadway City Hall Skytrian Station. It's one of the busiest locations in the lower mainland.
Service: Servers were very nice and friendly here. If you don't how to order the food, they were always super helpful and gave good suggestions.
Food: Food was fresh and well cooked. Since the most time we were here around the dinner time, we always had coconut marinated calamari for a starter at the beginning. Then, we ordered some food for our own.  The Pesto Chicken Penne Asiago was one of my favourite dish. It made by Sautéed chicken, red peppers, tomatoes, and spinach tossed in the house-made Asiago pesto cream sauce topped with fresh basil. It also came with a piece of the Grallic Bread. The Pasta tasted awesome. You should definitely try it. Also, it has steaks, ribs, chicken, and etc. I haven't tried them all. Sounds like they are so delicious to me.
Environment: The restaurant is located on the second floor. It looks very open and big. Modern Design and decorations in the restaurant. It's very nice and clean eating environment.
Price: The prices of food are a little bit expensive.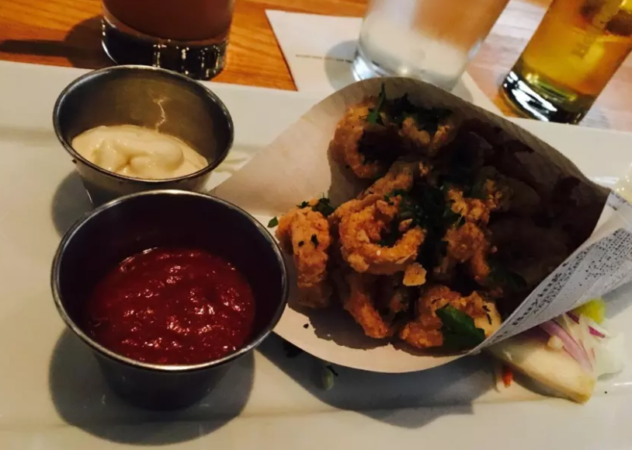 Coconut Calamari SIGNATURE DISH
Delicious strips of coconut marinated calamari, golden fried and served on a bed of crisp rice noodles with a mango chili dipping sauce
Pesto Chicken Penne Asiago
Sautéed chicken, red peppers, tomatoes and spinach tossed in our house-made Asiago pesto cream sauce topped with fresh basil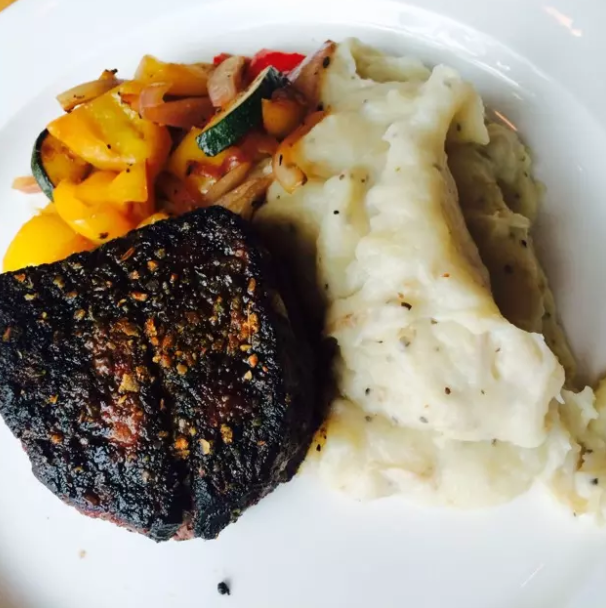 Grilled Sirloin
8 oz top sirloin seasoned and grilled to perfection. Served with seasonal vegetable and your choice of roasted garlic mashed potatoes, golden fries or quinoa pilaf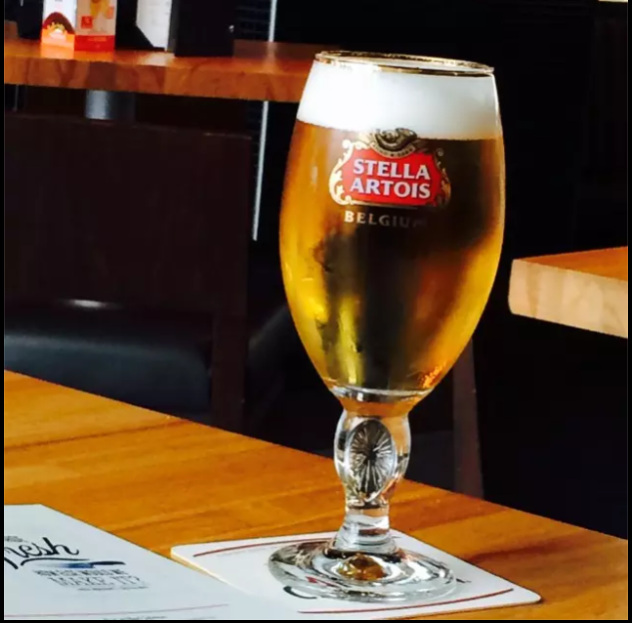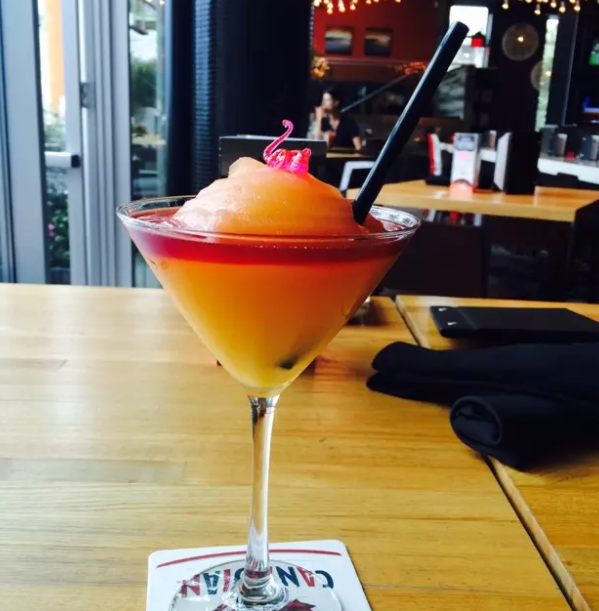 Original Bellini SIGNATURE DRINK
The Bellini was invented in 1934 by Giuseppe Cipriani, founder of Harry's Bar in Venice, Italy. He named the drink the Bellini because its unique pink colour reminded him of a painting by 15th century Venetian artist Giovanni Bellini. The drink started as a seasonal specialty at Harry's Bar, a favourite haunt of Ernest Hemingway and Orson Welles.
A frozen blend of premium white rum, peach liqueur, sparkling white wine, topped with Boone's Sangria (1.5 oz)
Raspberry Pomegranate Mojito SIGNATURE DRINK
Captain Morgan white rum, fresh mint, raspberry purée, pomegranate juice, fresh lime juice and soda (1 oz)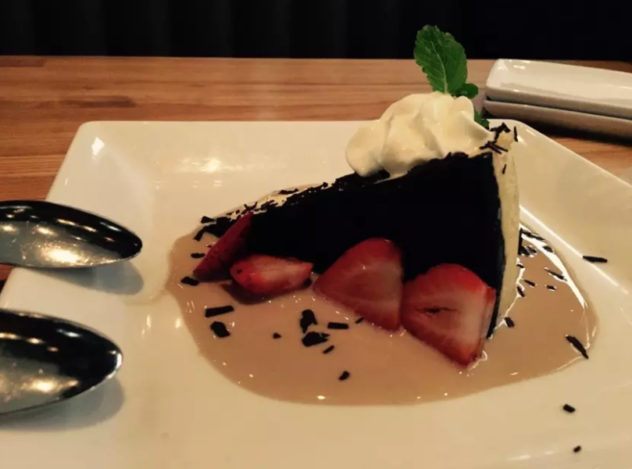 White Chocolate Cheesecake
Italian-style rich white chocolate and espresso crème sauce topped with whipped cream, shaved milk chocolate and fresh strawberries
Milestones
Food

Service

Atmosphere

Cleanliness

Price (1Expensive to 5Cheap)