2017.01.20. LAO CHU JIA 老厨家(友谊路总店) (Website) 
RATING
Food 5.0/5.0
Service 4.5/5.0
Ambience 4.5/5.0
Price $$, $$$

Address China, Heilongjiang, Harbin, Xiangfang, Wenzheng St, 文政街政新区17栋
Phone number +86 451 8647 5018
2017. 01. 20. My best friend invited my boyfriend and me to have a nice lunch at Lao Chu Jia Restaurant in my hometown Harbin. I haven't been this restaurant before. I was my first time. Lao Chu Jia is one of famous Northern East restaurants in my hometown. The restaurant is different from the normal restaurants, it has opened more 100 years and represented the food culture in the restaurant. Walking in the restaurant, People may feel this place, is not just a restaurant, and it also is a food history archive or museum. People can see different kinds of staffs from old China on the wall, such as photos, discs, maps, newspapers, and etc. The Chinese Food TV programs have been interviewed this restaurant couple times in the past. The Fried Pork in Scoop is the most famous dish in this restaurant. People who ate at here must order this dish. Besides that, their Tofu, Ribs, Cold Rich Noodles dishes, and etc. are also very popular. People definitely should try them.
We arrived there around lunch time. People have already had the big line up. Luckily, we had a reservation. we did not need to wait. The waitresses were nice and friendly. They all wore the same style uniform, so it was very easier to recognize them. The food came fast with the large portions. The food not only tasted authentic and fresh, but the prices were very cheap too.  After having a lunch, I highly recommend people to have a try at Lao Chu Jia Restaurant.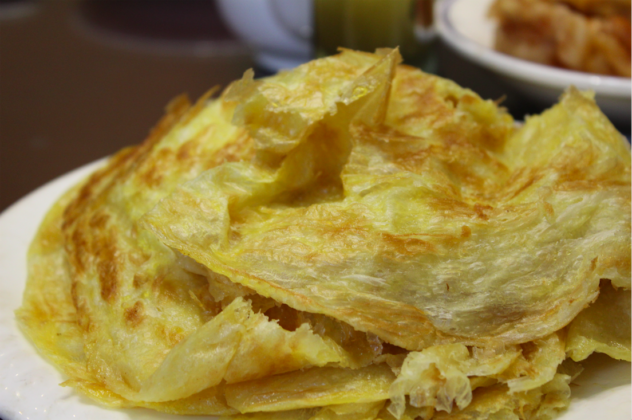 奶香手撕饼 ¥10
麻酱拉皮 ¥18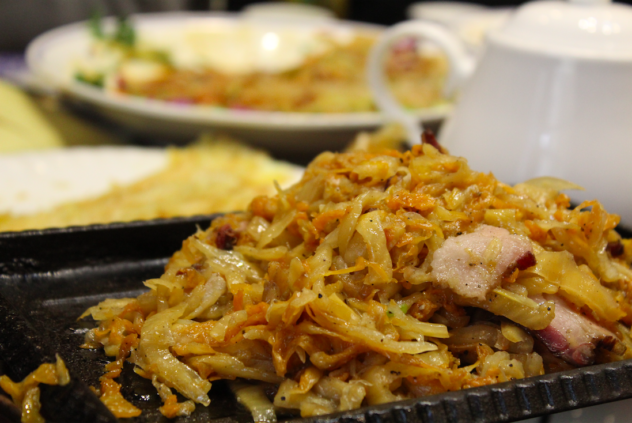 肉末炒酸菜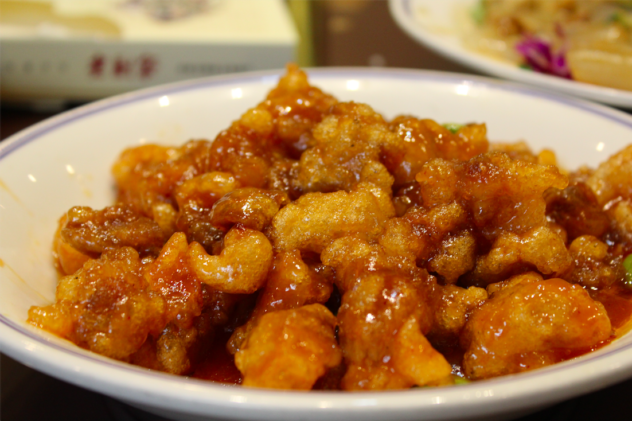 酸甜咕噜肉Sweet & Sour Pork
酥黄菜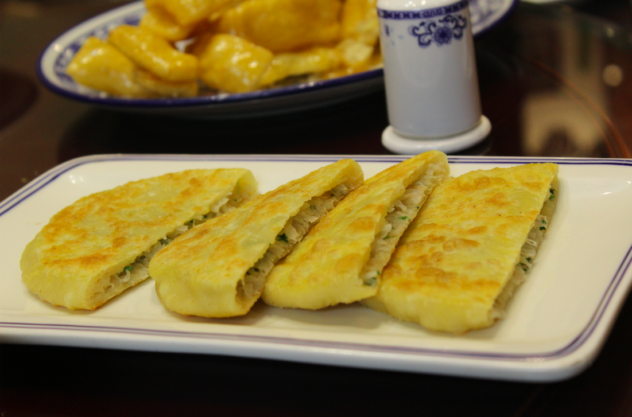 猪肉馅饼
地三鲜 
The dish consisting of stir-fried potatoes, eggplants, and green peppers
Fried Pork in Scoop 锅包肉 ¥38 
Fried Pork in Scoop is a dish from northeastern China. The main ingredient is pork.Wrap the pickled pork tenderloin in flour, deep fry them until golden in color, then fry and thicken. This menu feature is golden in color, crisp and tender, sweet and sour. It is suitable for a summer dish. The general dishes strive for the color, aroma, taste and appearance.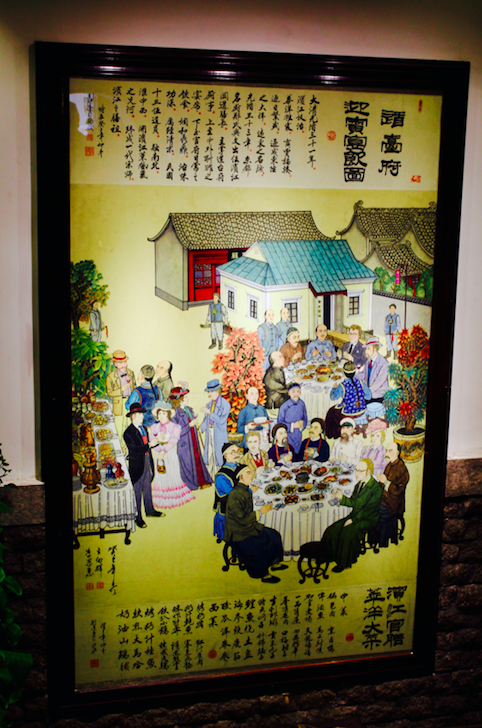 老厨家(友谊路总店)