2017.05.18. HASTING WAREHOUSE
RATING
Food 4.5/5.0
Service 4.0/5.0
Ambience 4.0/5.0
Price $

Address  156 W Hastings St, Vancouver, BC V6B 1G8
Phone number  (604) 558-1560
Hours of operation
Monday –  Sunday 11:00 AM – 12:00 AM
Wednesday night, after the meetup, we went to the Hastings Warehouse since it has ALL their food for $4.95 (it is such cheaper price). It was our 2nd time eating in this PUB.  The food was very great. The server was a little bit slow. The music there were awesome.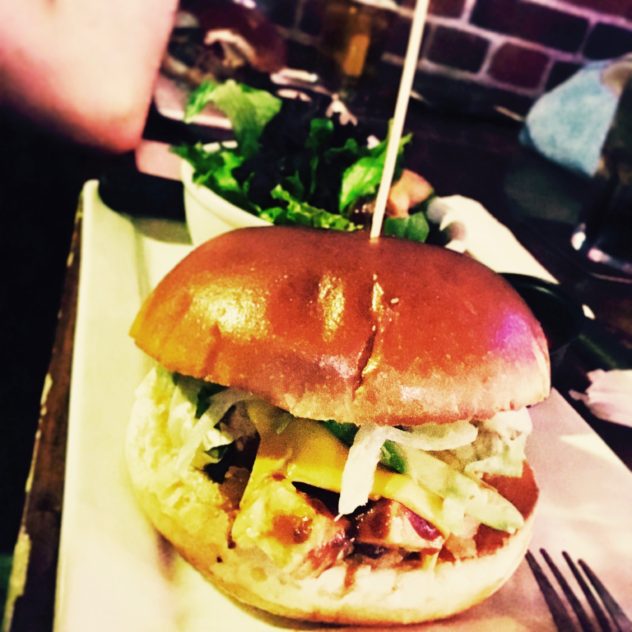 BBQ Chicken $4.95
Marinated chicken, smokey bbq sauce, cheddar, crispy onion strings. macho sauce + shredded lettuce on a toasted brioche bun. Served with Organic Greens. I really like my Chicken Burger. The taste is very different from normal Chicken Burgers. I think it is because of marinated chicken.
Works Burger $4.95
Premium Alberta beef, maple bacon, cheddar cheese, crispy onions, macho sauce, shredded lettuce + tomato on a toasted brioche bun. Served with  yam fries.
Hastings Warehouse