2017.09.09. EDO JAPAN
Address 501 1 Ave S, Lethbridge, AB T1J 4L9 & 3703 Mayor Magrath Drive South, Lethbridge, AB T1K7N4
Phone number (403) 394-9981
Hours of operation
Monday – Saturday 10:00 am – 10:00 am
Sunday 11:00 am – 7:00 pm
Website  https://www.edojapan.com/
We had Edo Japan this weekend. I ordered Sukiyaki Beef and my boyfriend had beef and shrimp. It was like a fast food restaurant. After we ordered them, the cook began to cook our dishes. The food came very fast and fresh. Tasty and Yummy.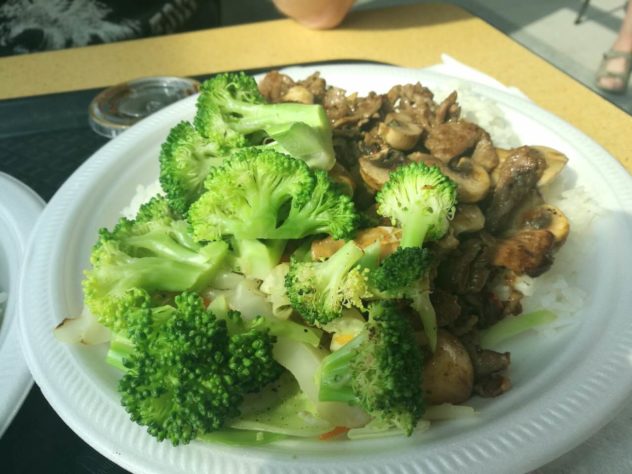 Sukiyaki Beef
Savoury vegetables and choice cuts of pure Canadian beef come together on our sizzling hot Teppanyaki grill. Topped with our famous Teriyaki sauce and served on a bed of steaming rice, it's a dish where flavour and freshness come first.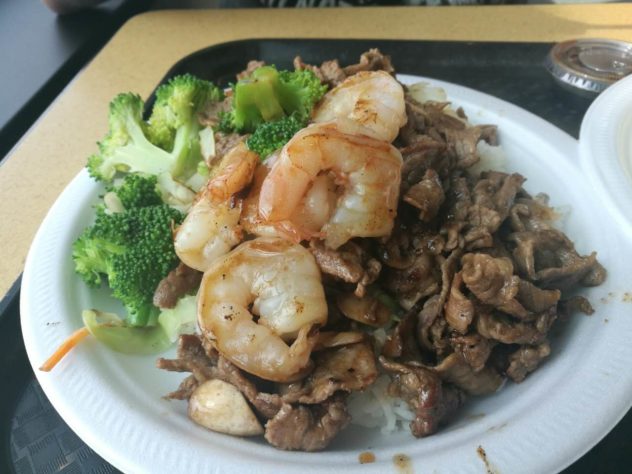 Beef & Shrimp
Sizzling hot shrimp and all-natural Canadian beef are cooked to perfection on our Teppanyaki grill. Served with garden-crisp vegetables, steaming rice and topped with our traditional Teriyaki sauce, it's a fresh new take on surf and turf.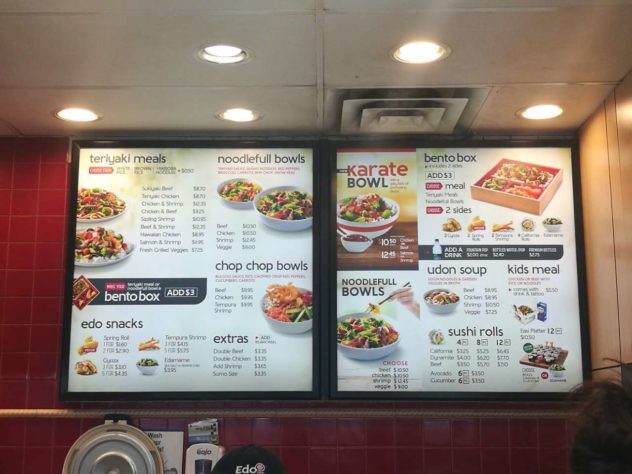 Fancy Menu
EDO
Food

Service

Atmosphere

Cleanliness

Price (1Expensive to 5Cheap)