CHILI ISLAND CHINESE & THAI
2018.03.19. CHILI ISLAND CHINESE & THAI
ADDRESS 4600 130 Ave SE, Calgary, AB T2Z 0C2
PHONE (403) 726-0733
HOURS
MONDAY – THURSDAY 11:00 AM – 10:00 PM
FRIDAY & SATURDAY  11:00 AM – 11:00 PM
SUNDAY 11:00 AM – 10:00 PM
WEBSITE http://www.chiliisland.net/
2018. 03.19. After the work, my boyfriend took me to Chili Island Chinese & Thai Restaurant for dinner. It was our first time having a dinner at this restaurant. We had such great experience there.  Chili Island Chinese & Tai Restaurant is located on 130 Ave SE Calgary, which is nearby Cora breakfast and Kiro Sushi. We have been to that area so many times. It was our first time walking into this place. Chili Island Chinese & Thai Restaurant is an Asian restaurant. It serves Chinese and Thai food.
Environment
We arrived the restaurant around 5 pm. It was not busy at all. Inside the restaurant was nice and clean. There were lots of space. We could very easy to find a seat.
Server
After we arrived the restaurant, the server led us to the table. Then, she brought the menu to us. The menu was very simple with images which are easier for us to order the food. The server was very nice and friendly. She brought the drink to us and begin to take the order.
Food
Since it was our first time, we would like to try lots of different dishes. After discussed with each other, we have decided to order Chinese Dish Combo Dinner for two. The dinner included Two spring rolls, ginger beef, sweet sour pork, fresh mixed vegetables and chicken fried rice. Also, we had Banana milkshake to share. The food came out the kitchen one by one. All the dishes were fresh and well cooked. They were all very tasty.
Prices
Because of the combo, the price of the food was OK. It was not expensive. Everything all together cost us 40 dollars. We still had lots of food take to go. Not bad.
In summary, we enjoyed our dinner at Chili Island Chinese & Thai Restaurant. We would like to go back there again sometimes in the future.
.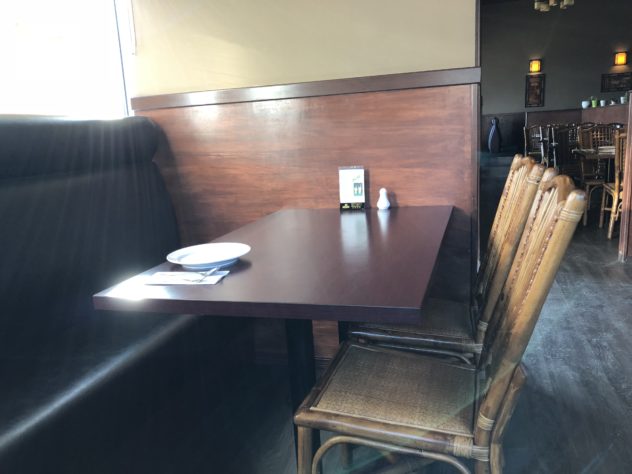 INSIDE THE RESTAURANT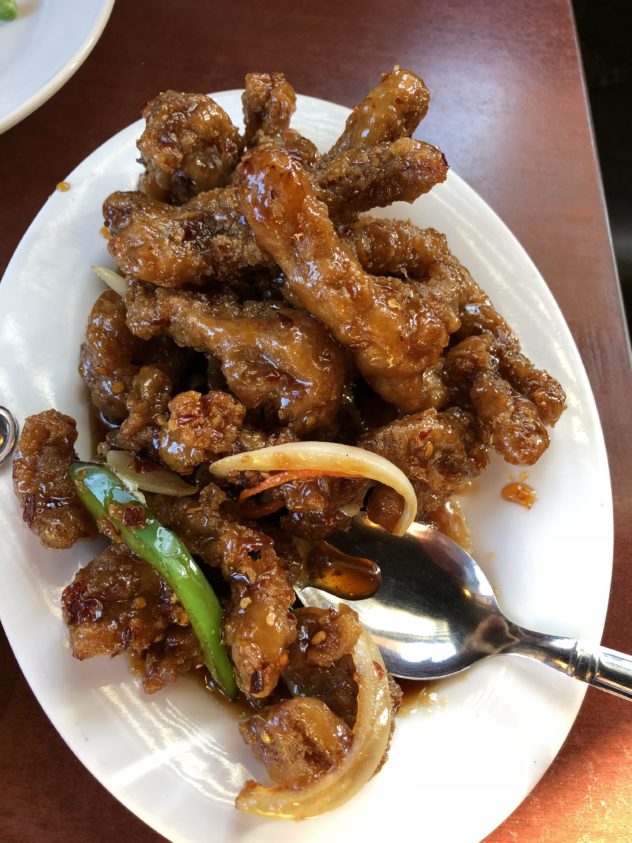 GINGER BEEF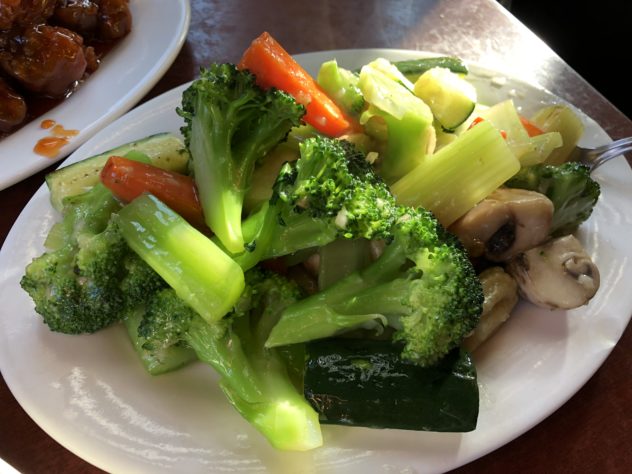 MIXED VEGETABLE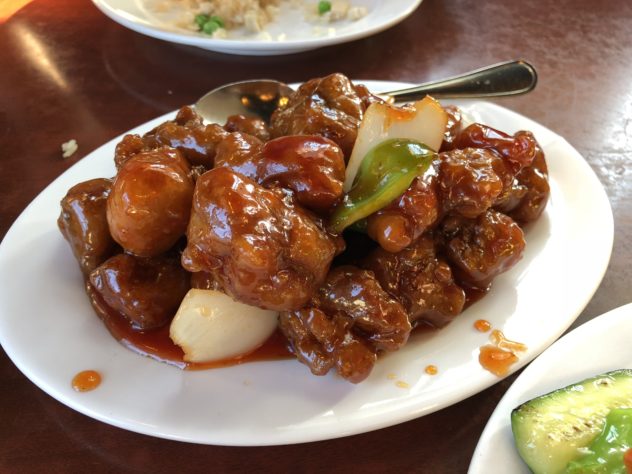 SWEET SOUR PORK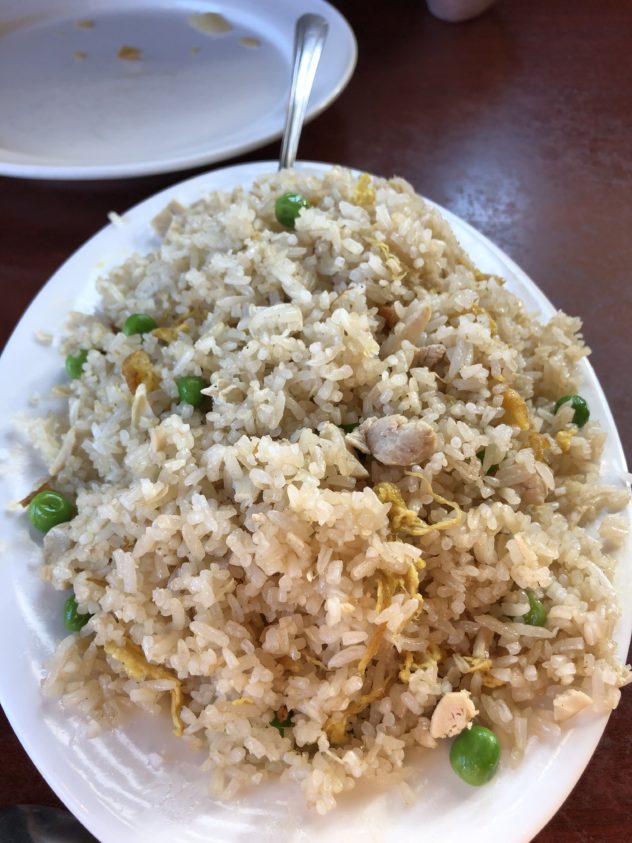 CHICKEN FIRED RICE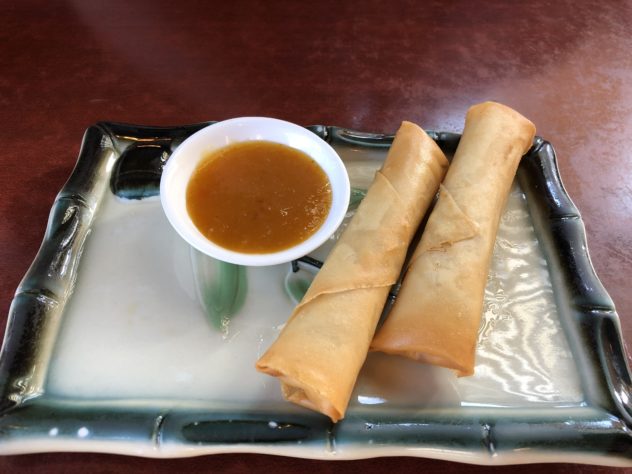 TWO SPRING ROLLS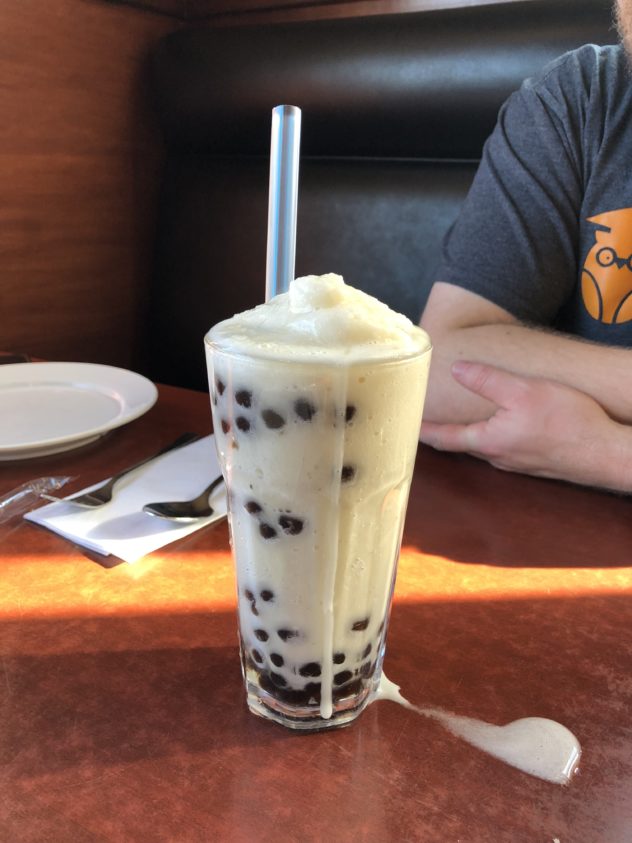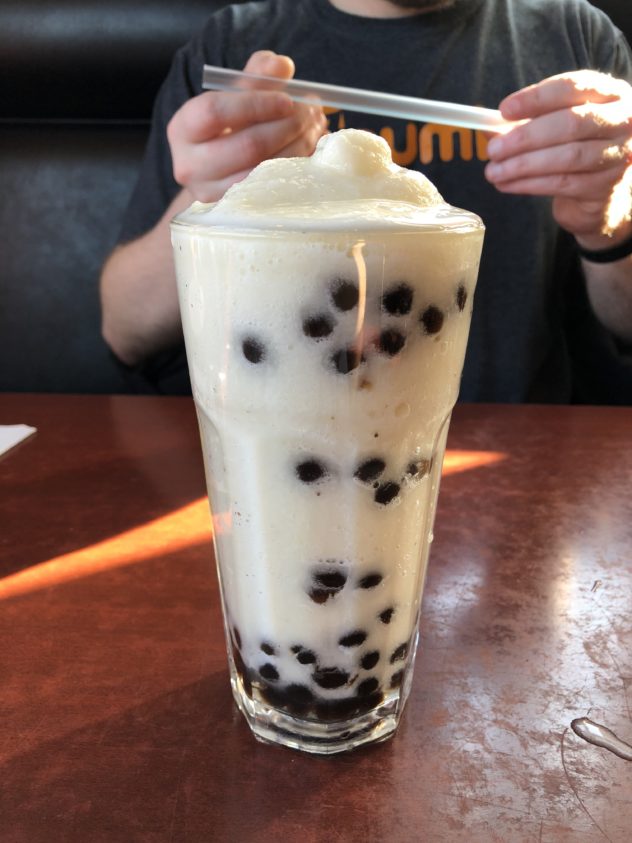 BANANA MILKSHAKE
Food

Service

Atmosphere

Cleanliness

Price (1Expensive to 5Cheap)